Stepping out on their own
Students form Christian group where students 'can learn more about their faith'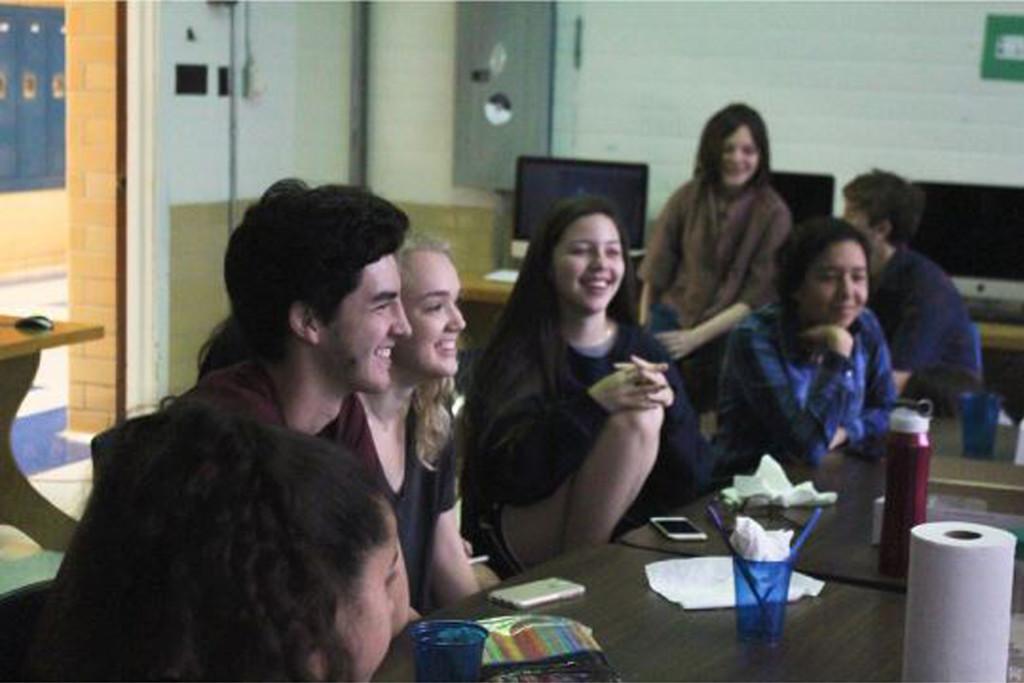 The student group that met last year as the McCallum branch of the Fellowship of Christian Athletes has a new name: the McCallum Christian Community. The name change came after the group decided to break from FCA and form their own organization.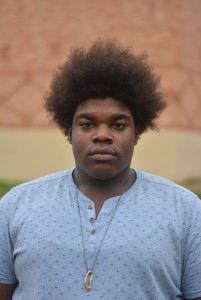 Senior Terin Dailey, who has been a member of the club for two years, recently applied to become a student leader. Along with the other student applicants, he was initially accepted. But as he was planning to give his talk to the rest of the group, a requirement of all FCA leaders, Dailey mentioned that he was planning to speak about his experience as a gay Christian. At that point, Dailey said, he was told that FCA rules do not allow gay students to be student leaders. He could continue as a member but not as a leader.
When the other FCA students learned of this policy, they met and decided to step away from the Fellowship entirely.
"While we understand the need for these regulations and respect their responsibility to uphold them as an organization, we just didn't feel like it enabled us to be what we wanted, which is an inclusive, loving club here on McCallum's campus where any student can come and talk about or learn more about their faith," student leader Emily Goulet said.
Dailey says that while he was initially hurt by the policy, the response to it was uplifting.
"I was really hurt that I was excluded from something that I passionately care about because of my sexual orientation, but I was so honored that students, staff and teachers here at McCallum stood up for me," Dailey said.
According to the FCA website, the group's mission is "to present to coaches and athletes, and all whom they influence, the challenge and adventure of receiving Jesus Christ as Savior and Lord, serving Him in their relationships and in the fellowship of the church."
The club meets every other Thursday, where they eat lunch, play games and listen to student leaders and other guest speakers explain what their faith means to them.
Any member wishing to become a student leader must fill out an application, which includes signing a "Sexual Purity Statement," which reads: "Neither heterosexual sex outside of marriage nor any homosexual act constitute an alternative lifestyle acceptable to God. … FCA's desire is to encourage individuals to trust in Jesus and turn away from any impure lifestyle."
Once they had decided to split, the student leaders needed to establish the identity that they wanted their Christian club to uphold.
"All of our student leaders sat down and talked about what they would want to change the name to," MCC co-sponsor Stephanie Stanley said. "They decided on MCC because they wanted to focus on community. FCA really emphasizes 'Christian' and 'athlete'; they liked 'community' because it's less about 'Oh, do I fit this role?'"
After they had finalized the changes they wanted to make, they filled out the paperwork to create a new club. Dailey said that after the club had decided to break from FCA, he was told that the contract had been amended to allow gay students to be leaders. By then, however, the McCallum students had already determined a new course for their group.
The local FCA representatives praised McCallum student leaders for the manner in which they deliberated the matter.
"I am aware that several McCallum Christian student leaders have decided to start a new organization, and discontinue meeting as an FCA student led organization on campus," said FCA representative Steve Vittorini. "We celebrate and appreciate the prayerful way they went about discerning what was best for them and McCallum, and we celebrate the continued unity we have in following Jesus Christ."
Vittorini declined to answer questions beyond the prepared statement.
McCallum isn't the first school in the U.S. to struggle with FCA's conservative social policies. A Google search for "FCA homophobia" yields several instances of gay students who were made to feel unwelcome in FCA activities.
The leaders of the McCallum Christian Community interviewed for this story all said that they believed that their choice was the correct one, but they added that it caused some negative consequences for the group.
"We will have to do some fundraising to pay for lunch at our meetings, and it will put a lot more of the responsibility on us as leaders to decide on some new bylaws and a mission statement that better represents us, but we are ready to do that if it means that we can make everyone feel like they're welcome to step through the door of Room 115 every other Thursday and be themselves and hear about Jesus," Goulet said.
After the club decided to rebrand themselves the MCC, McCallum's Spectrum Club, which is a meeting place for students of various sexualities and gender identities, reached out to support their decision.
"I've never seen a group who is so caring and fought so hard; it was really moving …," Spectrum sponsor Timothy Bjerke said. "I try to protect my Spectrum students from being judged, so I have always felt like I would not let religion enter into our realm of trying to support each other. But just because Christians of any group in this country are discriminating doesn't mean everyone's the same. … I have realized that I have students that get support and community from that group as well. There's nothing bad about that; that's great."
The process of decision-making and actual separation was almost exclusively handled by the student advocates.
"I'm just impressed in our student leaders," Stanley said. "They took a lot of initiative and made some hard decisions. It's just really impressive to see teenagers who are like, 'I really believe in this thing enough to try and do it myself.'"