Enough is enough
Lax gun control is killing kids; teachers can't take anymore
If your response to Monday's Covenant School shooting in Nashville is "it's not just guns," just scroll on by. This is my cry from my teacher-heart and my grandma-heart.
I'm not interested in why you think it's not the guns. I'm an English teacher, but I can read data. It's the guns.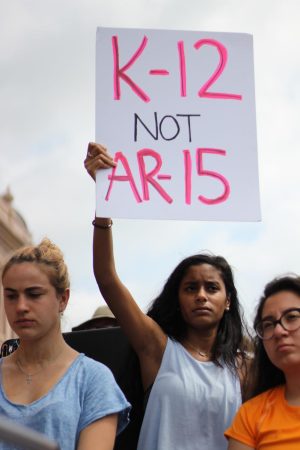 As a teacher, I'm exhausted. The book bans, the curriculum overhauls that ignore our history, the attacks on teachers, the hours of unpaid labor—they all make this job untenable. But on Tuesday morning I went back to school after another shooting.
In my state, politicians are more concerned with controlling drag queens than they are with controlling the No. 1 killer of children. The thing about hobbies is that if my hobby was the No. 1 killer of children, I would find a new hobby.
There is nothing about a "well-regulated militia" that supports semi-automatic weapons. Do not tell me you care about life when you refuse to regulate weapons to protect the children I teach. Your Second Amendment rights are not more important than the lives of my students.