2009 movie filmed at McCallum a hidden gem
Star-studded "Bandslam" film forgotten, but production brought campus changes, impacted veteran teachers
The Dollar Theater YouTube Channel
Ingrid Smith, co-online managing editor and co-news editor
February 24, 2023
A quick sweep of McCallum High School's brief Wikipedia page reveals a few things: it opened in 1953, it has a Fine Arts Academy and… WHAT? Halfway down the page lies a one-sentence detail that would turn any High School Musical fan's life upside down. In 2009, a movie called Bandslam featuring a gaggle of A-listers including Vanessa Hudgens, Lisa Kudrow and Aly Michalka was filmed partly on the McCallum campus. That's right, McCallum Knights, world-famous actors have walked their multimillion-dollar feet across the very same hallways you travel every school day. On top of that, global superstar David Bowie made his last-ever film appearance in Bandslam, although he never stopped by Sunshine Drive. McCallum students could play Bandslam bingo with the dozens of scenes filmed on campus, but the movie has seemingly been lost in time. 
Bandslam follows Will Burton (Gaelan Connell), the quintessential American teenage boy. Will, who spends his free time jamming out to classic rock and writing always-unanswered letters to David Bowie, moves to a new town ready to escape bullies and start fresh. On his first day at Martin Van Buren High School, Will finds Sa5m (Vanessa Hudgens) sitting at a cafeteria table reading a book and sipping Coke through a Twizzler. All of a sudden, the cafeteria erupts with music and cheers as Glory Dogs take the stage with school heartthrob Ben (Scott Porter) at the mic. Sa5m (the 5 is silent) informs Will that Bandslam, the upcoming battle of the bands competition, is "Texas high school football big." 
After quickly developing a crush on nerdy-but-charming Sa5m, Will gets swept up by cheerleader-turned-outcast Charlotte (Aly Michalka). As soon as Charlotte finds out about Will's not-like-other-boys music taste, she enlists Will to manage her band and adopts him as her best friend. With no shortage of pithy advice to offer, Charlotte tells Will to "always do the thing that scares you." Charlotte gives Will a masterclass on how to get the girl, which ultimately results in a kiss scene between Will and Sa5m so cringey that you'll want to scream "don't do it." 
The meat of the movie lies in Will's adventures managing I Can't Go On, I'll Go On, a three-person ensemble featuring a hilariously peppy bassist named Bug (Charlie Saxton) and a guitarist with an unrelenting fake British accent (Tim Jo). After working some movie magic, Will manages to turn the amateur cover band into a professional-level ensemble complete with a brass section, cellist and keyboard player. After getting elusive drummer Basher (Ryan Donowho) on board, I Can't Go On, I'll Go On has real potential to win Bandslam and the promise of a recording contract.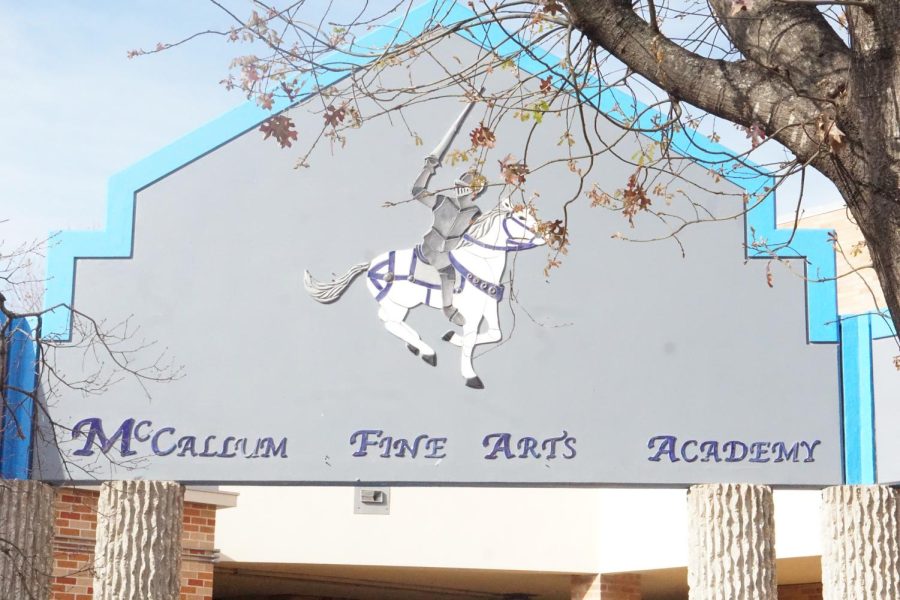 With Bandslam only days away, Charlotte's dad dies, and she quits her role as lead singer. Secret talent Sa5m decides to put her book down and steps up to fill Charlotte's shoes. Minutes before the band is set to take the stage, Glory Dogs steals their song, a Charlotte original, and I Can't Go On, I'll Go On is forced to improvise. Although, spoiler alert, I Can't Go On, I'll Go On does not win Bandslam, a video of their performance goes viral on freshly minted YouTube and catches the eye of none other than David Bowie. Clicking the "contact the manager" button on MySpace, Bowie emails Will and offers I Can't Go On, I'll Go On a recording contract at his newly formed indie record label. Will is so excited that he collapses in the middle of the dirty high school floor.
While the movie is set at the fictional Martin Van Buren High School in Lodi, N.J., it's obvious to anyone familiar with McCallum's blue and far-from-new hallways that it was really filmed in the Live Music Capital of the World.
Assistant principal Andy Baxa was a teacher at McCallum when Bandslam was filmed 14 years ago. According to him, the movie was filmed over spring break and on and off for a month and a half. Several McCallum students were cast as extras, and Knights were featured cheering for Glory Dogs during a cafeteria concert, as well as walking through the hallways.
"It was cool to see McCallum in the movie," Baxa said. "I know my room was in one of the scenes and used for a lot of the filming. I'd always come in and find set sheets and different things in my room from the filming that weekend."
Baxa said that as soon as students learned about the movie's star-studded cast, excitement filled the air. The then-principal's daughter, a Vanessa Hudgens superfan, even got to meet and take a photo with the celebrity.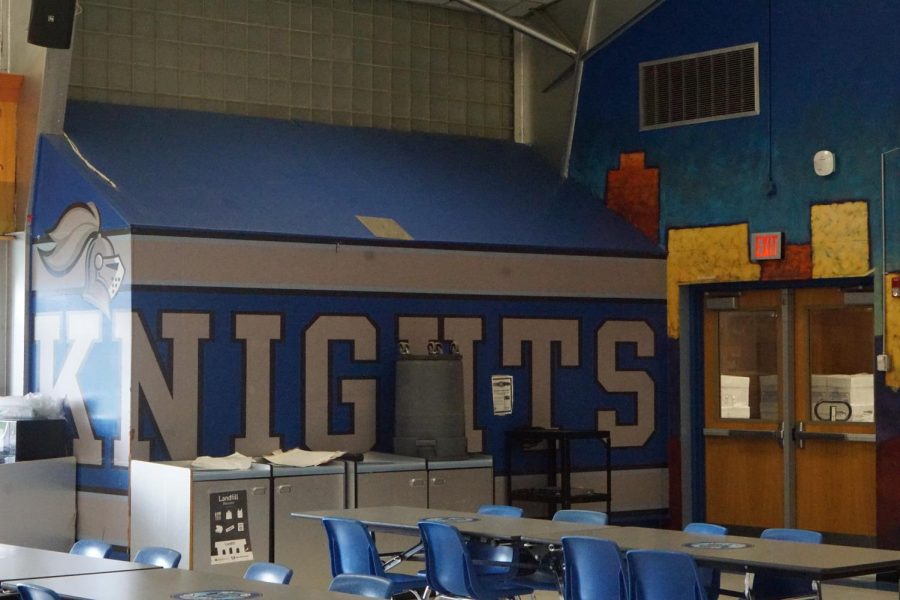 "There were stars here, and so there were a lot of kids who were coming up here on spring break trying to see Vanessa Hudgens and the different stars that they grew up seeing in High School Musical," Baxa said.
Baxa believes that McCallum was chosen as the Bandslam set because of its old-school architecture and artsy feel. According to him, the McCallum campus was frequently used as a set during the 2000s, for everything from a sitcom that never aired to an Academy commercial. But the Bandslam set was different– it was the cause for several lasting renovations to occur around campus.
The film crew opened up the cafeteria stage doors for the first time in decades. They painted the word "Knights" in bold text in the cafeteria to amp up school spirit on screen. They painted the columns in the front of the school. They built blue cages around trash cans to create a more visually appealing set. According to orchestra director Ricky Pringle, who came to school to teach lessons during filming, the McCallum community welcomed these campus improvements with open arms.
"They really made it look better," Pringle said. "Before, you just had the generic trash can, or the random AISD gray trash can. Those cage things, even though we don't have the whole thing anymore because it's been so much time, having that is nice. We all thought that it's a shame that we didn't think to do these improvements ourselves."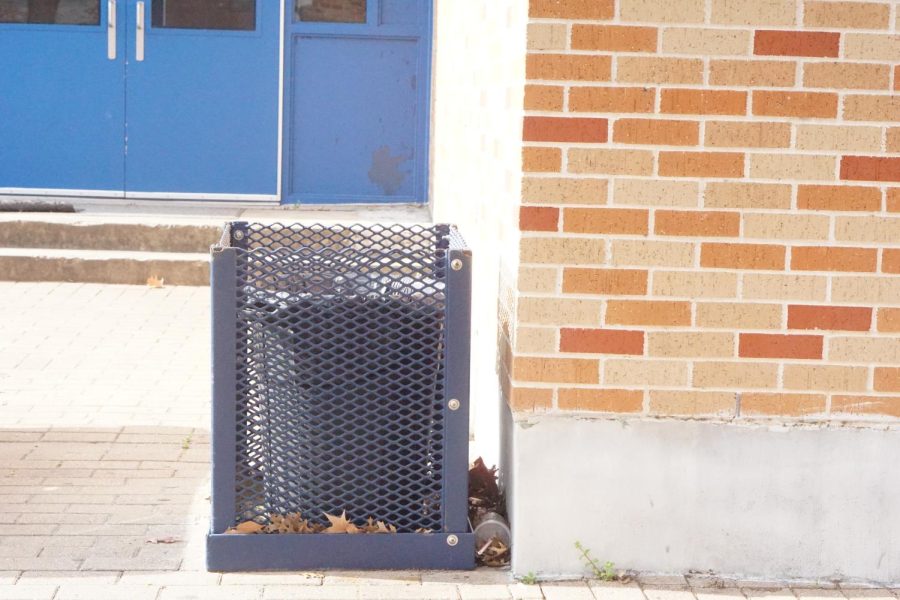 For Pringle, the weirdest thing about teaching lessons on a movie set was seeing the words "Martin Van Buren High School" on McCallum's front door. In Pringle's mind, it's fitting that the movie was filmed at McCallum. As a fine arts academy, students can be found playing instruments and singing across campus at any time of day. In 2009, McCallum even had a songwriting class that rock 'n rolled in the same hallway as the English classes.
While the gossip circuit at McCallum is alive and well, whisperings about a movie released in 2009 no longer fill the hallways. There's a reason why Bandslam was forgotten. Despite the movie's all-star cast, the cringe-inducing romance, underdeveloped characters and forgettable soundtrack rendered it unable to live up to its potential.
But while Bandslam may not have iconic songs like "Camp Rock" or a high school-centered plot as memorable as High School Musical, live music spotlights and glimpses of Austin make the movie charming and unique. Bandslam has something for everyone, from dad-rock references to a girlboss mom character (Lisa Kudrow) to student bands reminiscent of McCallum's very own rockstars.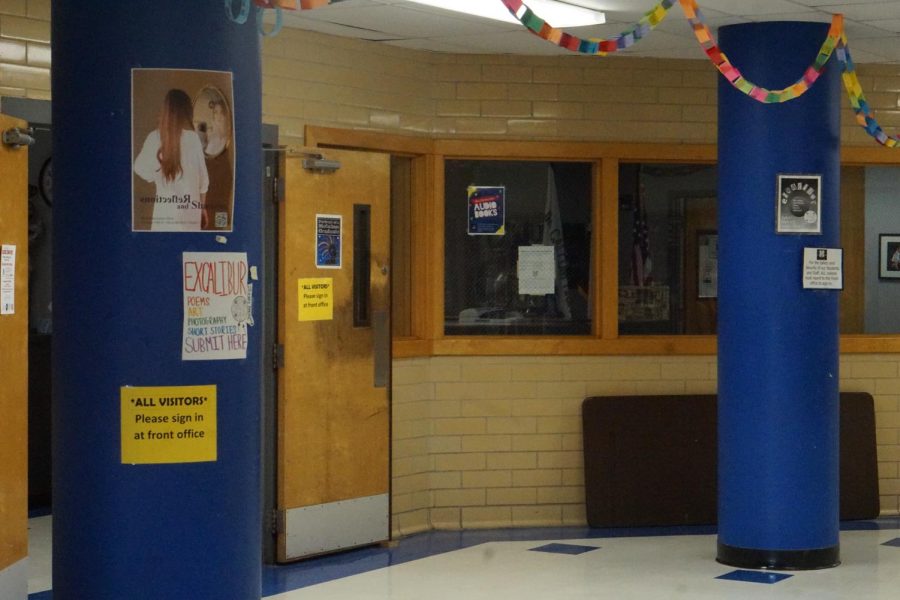 Bandslam checks all the major boxes on the 2000s teen drama list: quirky characters, themes of finding your place in the world, hallway crushes and hilarious one-liners. But without a doubt, the best parts of the movie are the scenes filmed around Austin. Views of the old Austin skyline, hangouts at Highland Mall, meals eaten at Jim's and car trips down McCallum's very own Sunshine Drive will have any Austinite on the edge of their seat. McCallum was practically a main character in Bandslam, with Charlotte wearing a Knights cheer uniform in front of the Taco Shack Bowl scoreboard and Sa5m sitting on the gym steps and Will using a now-untouched McCallum blue locker and Glory Dogs rocking out on the cafeteria stage, the edges of the Austin skyline mural peeking out from behind.
Baxa watched Bandslam when it first came out, eager to see McCallum on screen. While he did not come away with a new favorite movie, glimpses of campus and humor that appealed to his teenage self brought a smile to his face.
"Everybody has their guilty pleasures," Baxa said.