Remembering Yolanda Zertuche
Family reflects on life of beloved former Mac custodian
It started with a cough.
Her family thought it might be bronchitis. But even after going to the doctor and getting medicine, it still didn't go away.
Instead, it got worse.
At the end of June, they went to see a lung specialist. First, she had a biopsy.
"When the doctor came out, I knew it wasn't good," said Susie Garcia, Yolanda Zertuche's daughter-in-law.
The doctor said he was 99% sure it was cancer.
But they had to wait for the diagnosis.
The oncologist confirmed it: Lung cancer. Stage 4. Very aggressive.
***
From 2012-2017, Yolanda Zertuche worked as a custodian at McCallum. And she did it with a smile.
"If you were having a bad day, she would brighten your day somehow, with a word of advice or smile," Zertuche's son Anthony Renteria said. "People liked her for her good attitude."
Zertuche was a giver. She was always giving. She was the apartment manager who made plates of food for a hungry neighbor just because. She was the aunt who drove her nieces and nephews to school, talking and giggling with the kids in the backseat.
She was the senior citizen caretaker who worked even after her diagnosis until she was physically unable to. She would give the shirt off her back to someone who needed it more. And her socks. And her shoes.

"She was my best friend," Garcia said.
Garcia and Zertuche did everything together. Shopping at Goodwill. Watching movies. Making Zertuche's favorite plate: liver and onions.

They called each other every day. 8 a.m. Every day.

"I miss those calls," Garcia said.
***
Zertuche's illness progressed rapidly. It all happened within two months.

Friday, she was still sitting up.
"
If you were having a bad day, she would brighten your day somehow, with a word of advice or smile. People liked her for her good attitude. "
— Anthony Renteria, Zertuche's son
"She was talking, joking," Garcia said. "Anthony said 'You better get better mom because if not, we're gonna go downstairs and we're gonna fight.' She said 'Well let's go downstairs and let's fight because I will mess you up."
Saturday, she slept a bit more.

Sunday, she could barely lift her eyelids.

"She would open her eyes when I talked to her and then close them back up," Garcia said.

Time in the hospital was hard. Family could only visit from 5 p.m.-8 p.m. They couldn't stay over, and they couldn't stay late.
This was especially difficult for Garcia, who works until 6:30 p.m. in Bastrop and would drive 30 minutes every day to get what little time she could with Zertuche.

"I would stay at the hospital until they kicked me out," Garcia said.

Garcia would stay—sometimes as late as 9 p.m. if the hospital allowed—and the two would talk. Just talk.

"What's the scoop?"

Almost like they used to.
***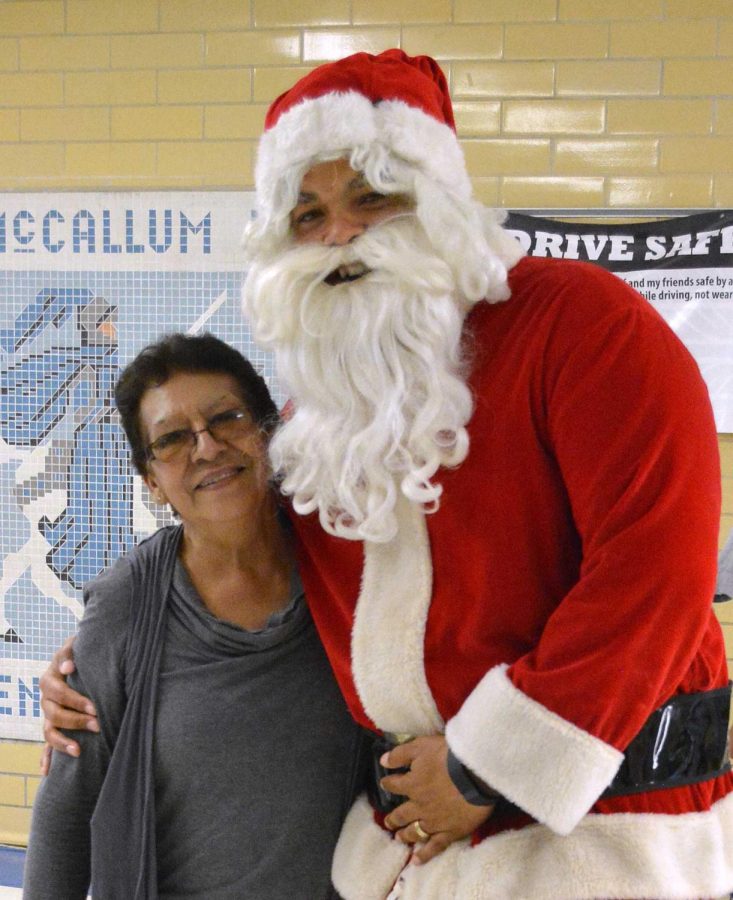 On Sunday, Sept. 18, Zertuche passed away.
She was 70 years old.

"It happened so fast and we just didn't have time," Garcia said. "Most of the time she spent in the hospital. We were supposed to go to the beach. She said 'I don't know if I like the beach,' and I said 'I don't care if you like it or not, we're just gonna go.' We never got to do it."

But Zertuche had a mistake in her life insurance, which meant her family lost the money they would have used to put Zertuche to rest.

"We thought she was taken care of," Laura Vasquez, Garcia's daughter said. "We were going to raise extra money just in case, but now that she answered a question wrong, the insurance didn't want to help her."

After Zertuche's passing, Garcia started a GoFundMe and her family planned a memorial benefit to raise money for funeral expenses.
"
Now she's in heaven, and she can do anything and everything. "
— Susie Garcia, Zertuche's daughter-in-law
MacJournalism shared the GoFundMe link with information about the benefit. Now, they have raised $3,330.

"All of a sudden I'm seeing the donations, they're coming in back to back, and it's names I don't recognize," Garcia said. "That's when the message from the school was put up. ​McCallum has really gone over and beyond helping. We're very very thankful."

The benefit had high attendance from many of Zertuche's family and friends. The smell of fajita tacos, beans and rice wafted through the front yard, music played through speakers and hosts dawned T-shirts with photos of Zertuche.
Zertuche's funeral was on Oct. 7 at Austin Peel and Sons Funeral Home. Although her family didn't meet their goal, they raised enough money to honor Zertuche in the way they had hoped they could.

"Now she's in heaven, and she can do anything and everything," Garcia said.
View this post on Instagram
Yolanda Zertuche with former principal Michael Garrison on the morning of her retirement on Jan. 4, 2016.
***
The days without Zertuche are long and quiet.
"I told myself, this is probably a test of life," Renteria said. "I had to tell my brother, no matter what we've been through in the past, this is a test for us. I had to be the strong one for all my brothers and sisters to keep everybody focused."

Garcia finds herself thinking of Zertuche often. She tries to fulfill the wishes Zertuche left behind as time without her continues.
"She said 'Please take care of Anthony and watch over him,'" Garcia said. "'Because he doesn't have any kids. The other two [sons] have kids and ex-wives or whatever, they got things that he doesn't Susie, so he may be lost for a while.' I said 'I'll do as much as I can, but you already know, if he makes me mad, I'm gonna let him have it.'"

Just like Zertuche would have wanted.