The limit does not exist
From songwriting to welding, many seniors eschew convention, select less-travelled post-graduation paths
With a unique high school experience, including having nearly two years of school over Zoom because of COVID, many students from the class of 2022 have decided to pursue unconventional paths after graduation for numerous reasons.
Knowing that a "normal" college experience wasn't for her, Anna McClellan has chosen to study abroad for her first semester of college. McClellan was originally planning on taking a gap year. After 13 years of school, she wanted a chance to "get to know the world around her," but when she found out that she could go to one of her dream schools, the college of William and Mary in Williamsburg, Va., in the spring semester, she decided to spend the fall semester in Seville, Spain, with Verto Education before beginning classes at William and Mary.
"
You don't have to follow the given path, you can make your own. I think that's what's great about this next step."
— Anna McClellan
At William and Mary, McClellan plans on majoring in global studies and sociology with a pre-law concentration. She hopes that this will give her the opportunity to become a human rights lawyer. McClellan thinks that this semester abroad will lend itself well to her future career.
"I want to travel as a part of my career," McClellan said. "I guess I'm just hoping to learn more about different cultures and how different people around the world live their lives. I think being able to spend a semester abroad is really going to help me understand that."
She also hopes to become fluent in Spanish while abroad.
"I'm not 100% sure if it'll happen because I'm not the greatest Spanish speaker, but I know basic sentences and how to do basic conversations and stuff from two years of Spanish in school," McClellan said. "We'll see."
McClellan thinks that more people should consider taking unconventional paths after high school.
"I feel like a lot of people feel like they are pressured into going to college right away," McClellan said. "Honestly, it doesn't always work out that way. I totally would encourage everyone to just explore all your options, explore gap years, explore doing a semester abroad and seeing that those credits will transfer to your school. I mean, unconventional college decisions, that's OK. You don't have to follow the given path, you can make your own. I think that's what's great about this next step."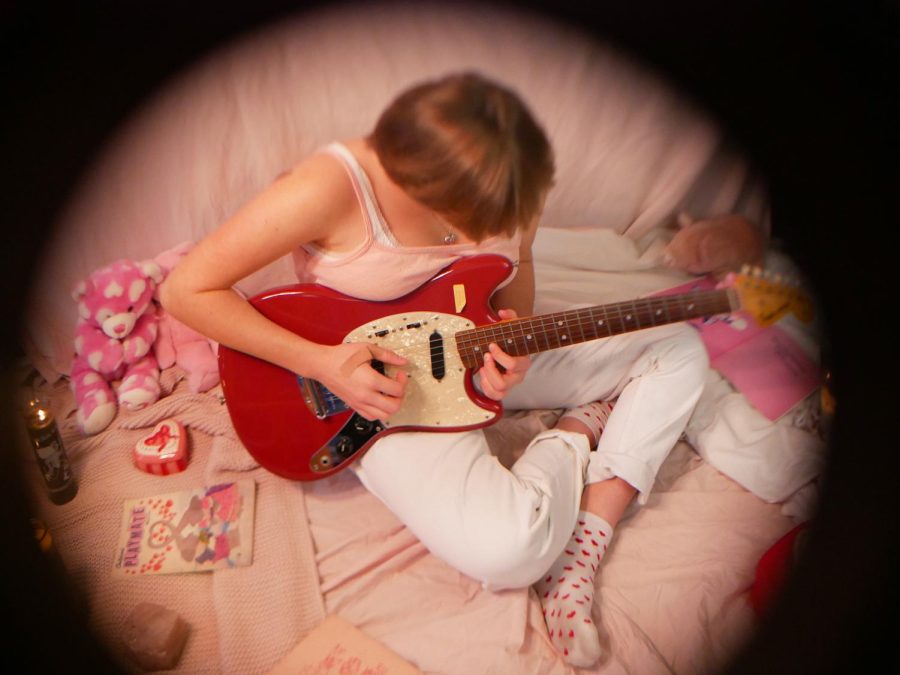 Carden Arellano is another graduating senior who's plans include going abroad. In September, Arellano will fly to London, heading to the British and Irish Modern Music Institute in London.
Going to school in London isn't the only unconventional part of Arellano's plans. With a career in music as the goal, Arellano also intends on releasing her debut album this summer.
"I started considering doing music as a career in August of 2020, so I guess it all started then," Arellano said. "I wrote my album and started recording demos until venues started opening up again, and I was able to start playing gigs in August of 2021. At first, I tried sending one of my demos to a bunch of producers, thinking that they'd immediately sign me to their record labels or something, but obviously that did not happen. I realized that I kinda needed to lower my expectations a bit and actually go to music school if I wanted to get signed to a label, which is how all this happened."
"
I realized that I kinda needed to lower my expectations a bit and actually go to music school if I wanted to get signed to a label, which is how all this happened."
— Carden Arellano
It's not only the school that draws Arellano to London. After a trip with her family, she realized also loves the city.
"I went to London on a trip to England with my family in summer 2017, and I fell in love with it, which is strange because I don't really like NYC and other metropolis-type cities," Arellano said. "But London just has such a different vibe."
Arellano has received ample support for her decision.
"All of my close friends have been so supportive throughout the entire process because they know how long I've wanted this, and people at school have been awesome."
Other people with unconventional plans, such as River Seidel, have also enjoyed positive reactions from friends and family.
Seidel will be attending the Universal Technical Institute, or UTI, a school that he's very excited to go to, despite its "very unfortunate name." He'll be studying welding in a nine-month course that covers "pretty much everything."
With trade schools and welding being a path that's been around for many decades, Seidel said that reactions from people have been surprised but mostly positive.
"The majority of people have reacted by saying, 'Oh, that's a really good trade, I hope you do well,'" Seidel said. "They're just surprised. I'm doing something specific, welding, I guess having a more like formulaic plan, having a specific start and end date and things to be set up for myself. It's a little surprising to most people."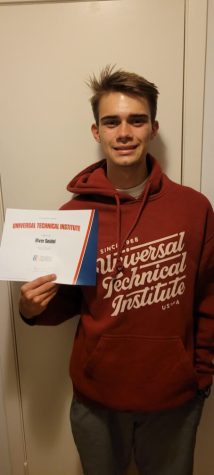 Seidel doesn't know exactly what the four or five years after trade school will look like. He explains that the time after trade skill is spent honing one's craft. What first interested him in welding, cars, is what he thinks his eventual career will look like.
"I'm currently interested in cars, and I just have a lot of ideas on things I want to build," Seidel explained. "Welding is the first stepping off point of being able to pretty much build anything you want out of metal, so being able to do that is kind of my dream, to be able to build whatever car I want. One of the goals I want to do is work for a racing team and to build cars from scratch."
With the norm being to go to college first, Seidel encourages others to "go to trade school."
A conventional path might not be for everyone. Some, like McClellan, want a break after many years in school. Others, like Seidel, want to start their careers soon after school, and yet others, like Arellano, know that their future career doesn't have a "normal" path.
The choices that the McCallum class of 2022 have made have been diverse, with careers in welding and studies abroad in London and Seville, and also with students going down paths to be firefighters, barbers and pool contractors. The diverse decisions made by almost graduates seemingly reflects the wide range of interests exhibited at McCallum.