Spider-Man: no way to avoid spoilers
Through toil and trouble Tom Holland and friends remind people what it means to be an amazing Spider-Man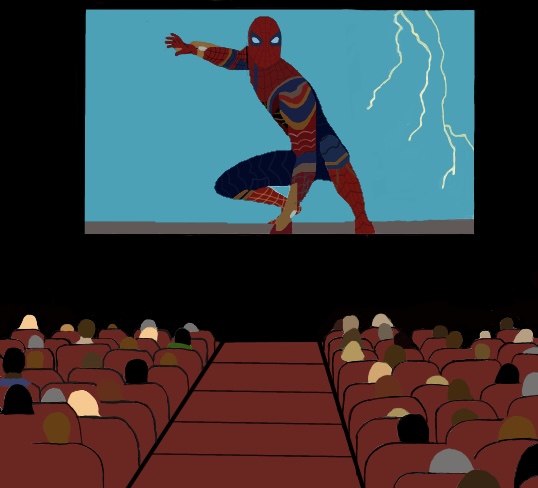 Sony Pictures Entertainment YouTube channel
Spoilers ahead! We love the man in red and blue spandex. Always have, always will. Directed by Jon Watts, Spider-Man: No Way Home closes the homecoming trilogy with a perfect mix of emotions and humor and opens Spider-Man's story to newer greater possibilities. 
After the events of Spider-Man: Far From Home, Peter Parker (Tom Holland) finds himself in a rather sticky situation. With his identity revealed, Peter must navigate through a distrusting world after the death of Mysterio (Jake Gyllenhaal). Once realizing his mistakes, Peter makes his way to his neighborhood wizard, Doctor Strange (Benedict Cumberbatch), in order to make everyone forget who Spider-Man truly is. 
Despite Strange's warning to Peter not to tamper with the spell, everything turns to chaos. From all across the multiverse past Spider-Man villains have been transported into the MCU, for better or for worse. With the return of so many beloved villains, Doc Ock (Alfred Molina), Green Goblin (Willem Dafoe), Electro (Jamie Foxx), Sandman (Thomas Haden Church), and the Lizard (Rhys Ifans), Watts and screenwriters Erik Sommers and Chris McKenna have no need to establish a backstory for each character. They've already been shown before.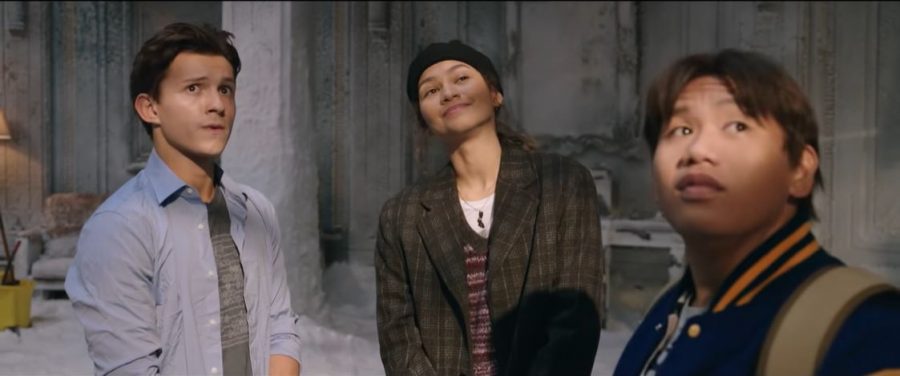 While Spider-Man: No Way Home isn't the first to attempt a multiverse movie, let alone the Spider-verse, it accomplishes what Spider-Man: Into the Spider-Verse did so well. Both are very similar, in the way they approach the multiverse. But No Way Home differs in one very special way. It gives us a completely new and different interaction between the villains from different realities and Spider-Man himself, making it a completely new experience. 
Which actor's live-action movie portrayal of Spider-Man is your favorite?
Sorry, there was an error loading this poll.
This third installment of the Tom Holland Spider-Man era shows you everything you know and love about the friendly neighborhood hero, in more ways than one.
"
Watching Peter Parker struggle through the consequences of leading two different lives, really shows us that at the end of the day Spider-Man truly is just an ordinary kid.
Watching Peter Parker struggle through the consequences of leading two different lives really drives home the point that at the end of the day, Spider-Man truly is just an ordinary kid despite his Spidey powers. 
And unlike past 2021 Marvel productions, theaters showing Spider-Man: No Way Home have been filled to the brim with a packed audience, bringing back memories of how opening weekends used to be. Theaters haven't been packed like this since the beginning of the pandemic. 
Trying to navigate the Internet while actively avoiding spoilers can make you feel like you're caught in a web, and the addiction to media platforms like TikTok makes the process 10 times harder, especially when release dates shift from country to country.
The U.K. and U.S. have a slight gap in time for when the movie comes out. In the U.K., Spider-Man made it to theaters on Dec. 15, unlike the U.S., which made its appearance on Dec. 17. While this may seem like no big deal, in terms of spoilers it means everything and you should try to avoid spoilers for this movie at all costs. 
Spider-Man: No Way Home is the perfect mix of emotions and humor, with the overwhelming feeling of nostalgia. It's perfect for the long-time fan of Spider-Man, who's ready to see their friendly neighborhood superhero back at it again, and even the average movie goer, who just wants to enjoy an action packed film. 
And remember that with great power comes great watchability.