Trashcan fire prompts school evacuation
There were no injuries after teacher douses fire and students exit the building. AISD police, Austin Fire Department are investigating the cause
During eighth period today, there was a trashcan fire in the girls bathroom in the University Boulevard hallway. Teacher Michael McClaughlin heard about the fire from a student and ran to the bathroom to check the situation.
"Sure enough there were some flames in the trash can," he said, "so we doused it and then I ran and got the safety officer."
As the smoke circulated through the hallway, the fire alarm went off and students began to exit. The Austin Fire Department tweeted at 3:18 p.m. reports of the trash fire at 5600 Sunshine Drive.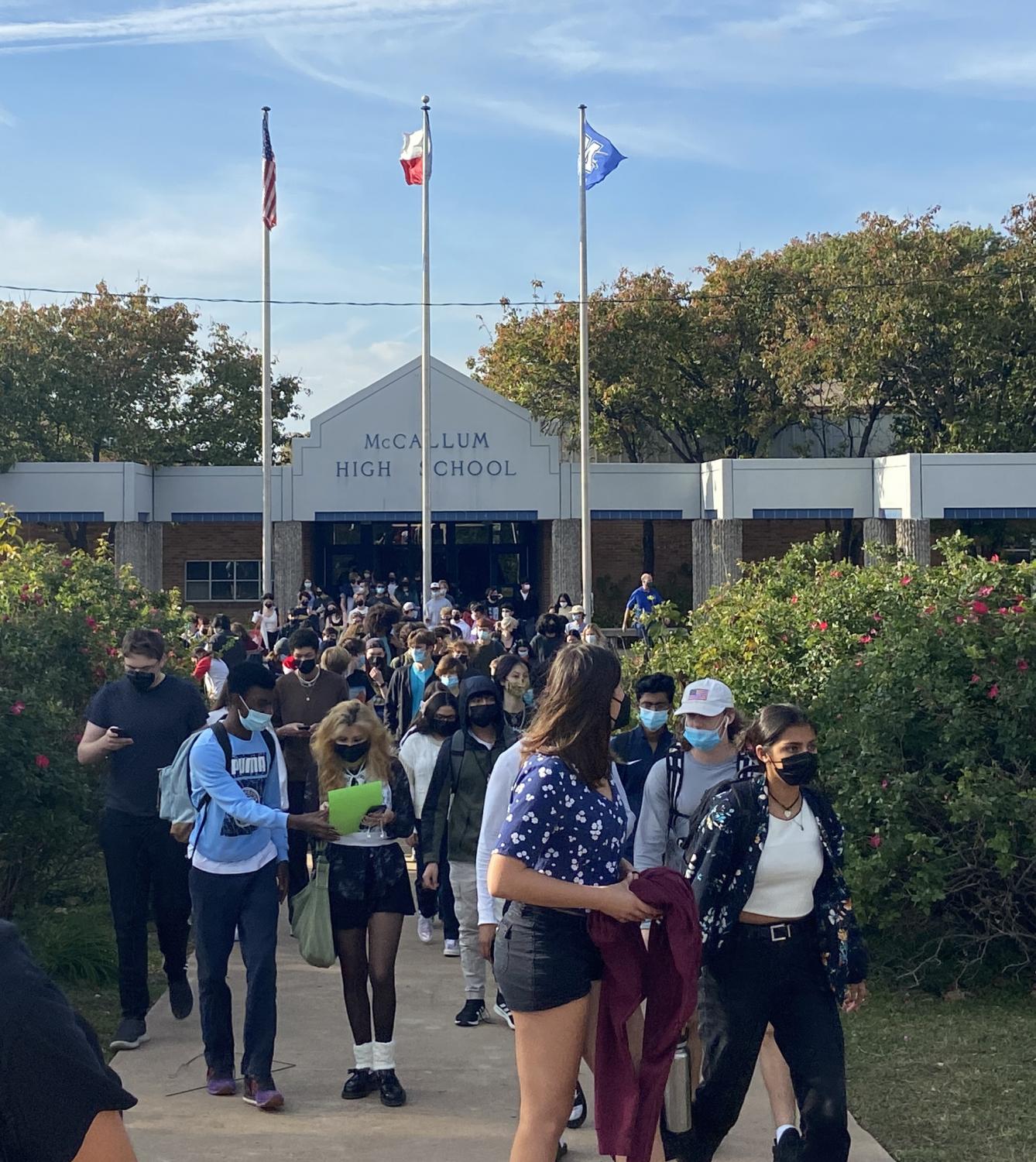 The evacuation from the school building went smoothly, and there were no injuries due to the fire. The Austin Fire Department quickly arrived on campus and assessed the damage before students and teachers were allowed back into the building approximately 25 minutes after the evacuation took place. Besides the lingering scent of smoke in the hallway, the damage was minimal and contained to the bathroom.
TRASH – Trash Fire | 5600 Sunshine Dr | AFD | 15:18:06 | https://t.co/MAbX5Haptc

— AFD Incidents (@afdincidents) December 2, 2021

In an email sent to McCallum families at 5:08 p.m. principal Nicole Griffith confirmed the trash fire in the girls bathroom and that no one was injured as a result of the incident. She said that AISD PD and AFD are investigating this event and that the administration will take appropriate actions once the individuals responsible for the fire are identified.
–with reporting by Alysa Spiro.