You can't beat home sweet home
We urge you to stay home this holiday season so you can spread holiday cheer instead of the coronavirus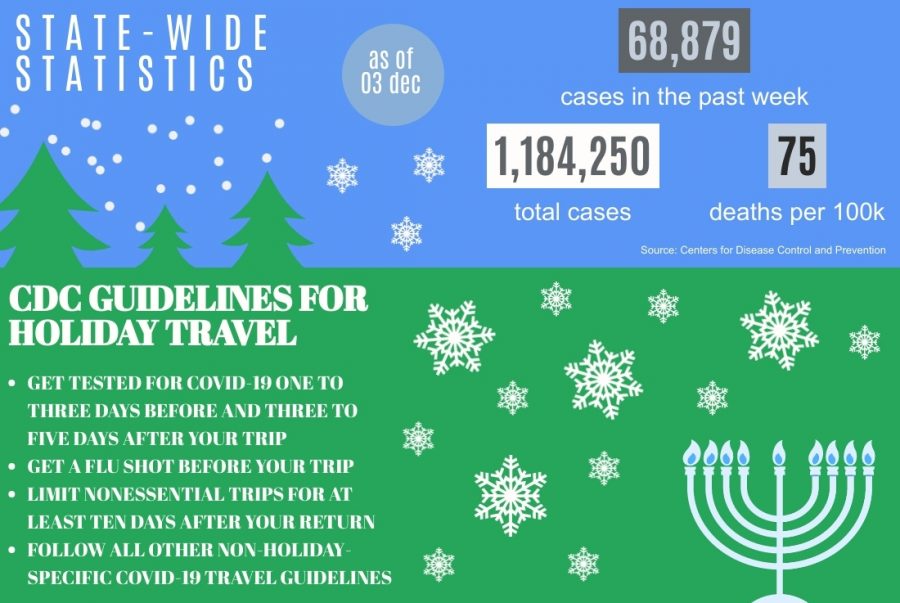 Shield editorial board
December 12, 2020
With Hanukkah and Christmas fast approaching, families are faced with the decision to travel to be with loved ones or stay home to help limit the spread of the coronavirus. While precautions can be taken to minimize risk during travel, we've come to a conclusion: stay home.
This year, it's best to do your fellow Americans a service and stay put. We are already witnessing the negative effects of Thanksgiving travel. Cases, hospitalization, and death rates have all risen on a national scale.
As of Dec. 9, the New York Times has reported that the U.S. has broken the record for most deaths in a week and is quickly approaching the 300,000 deceased threshold. The simple truth is this: staying home will decrease the chances of another surge of Covid-19 cases: something we can't risk right now. If we act irresponsibly now, people's lives will be in even more danger than they already are.
In an interview on NBC's Meet the Press, Dr. Anthony Fauci, director of the National Institute of Allergy and Infectious Diseases, strongly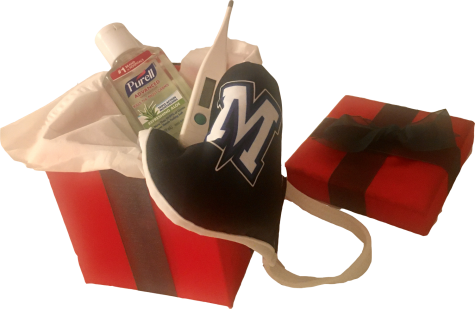 discouraged holiday travel.
"What we expect, unfortunately, as we go for the next couple of weeks into December, is that we might see a surge superimposed on the surge we are already in," he said. "I don't want to frighten people, except to say it is not too late to do something about this."
The Centers for Disease Control and Prevention is urging Americans not to travel, especially to Mexico, a popular winter tourist destination with alarmingly lax coronavirus restrictions.
If you still plan on doing so, please adhere to the CDC travel guidelines, as well as the ones they are encouraging specifically for the holidays that go beyond wearing a mask, staying distant, regularly washing your hands and delaying trips if exposed to COVID-19 (see graphic). Stay at home and embrace holiday cheer rather than holiday fear. It is simply not worth the risk. There is no telling how rapidly this virus could spread if we don't take it seriously and stay as isolated as possible. Even if you do not think you or your family would have severe cases, you do not know that for sure, and this is not just about your family.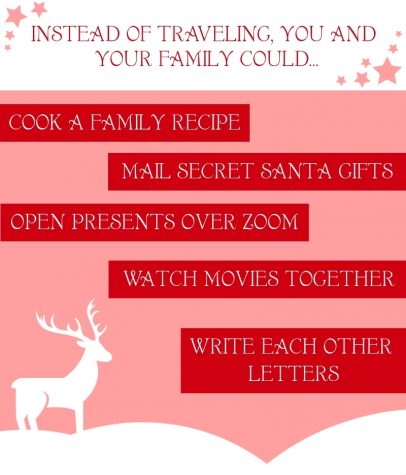 If we want things to go back to normal in the near future, we must think of every American citizen. There is a light at the end of this long, depressing tunnel. Distribution of a vaccine is in the foreseeable future. Stay vigilant. Every one of us wants to put this pandemic behind us as soon as possible, so we urge you to do your part. It is the logical and moral thing to do. We know this isn't an easy decision. A lot of us miss our families and loved ones right now. But it is better to skip one holiday season with them than go the rest of your life without them. Besides, getting through the holiday season without 12-hour road trips and political arguments sounds pretty nice to us.
This year, opt for a zoom get-together or Secret Santa by mail. Take advantage of this opportunity we all have to relax and reset before 2021, which, by the way, we would rather not ring in from a hospital bed in the ICU. One thing we've learned from 2020 is that you never know what the new year might throw at you.