Knights sweep Raptors in first meeting against independent Liberal Arts and Science Academy
Volleyball program gets the first opportunity to play Mac's newly independent rivals, and they seized it
A bit of history went down at the Mac gym on Tuesday at Mac faced independent LASA for the first time in a varsity sport. LASA students have long been rivals to McCallum in sports, but prior to Tuesday, LASA students had always competed as members of a team named for the school that LASA shared a campus with.
In sports, there were LBJ Jaguars and before that as Jags and also Johnston Rams. But Tuesday they took the court against McCallum as Raptors wearing the new blue and gray color scheme instead of the purple they wore as Jags. 
In 2019 and in 2018, the Knights swept the season series against the Jags.
While the colors and the names on the jerseys were different, the results were the same Tuesday night as the Knights swept the Raptors in all three matches, only dropping one set and winning seven.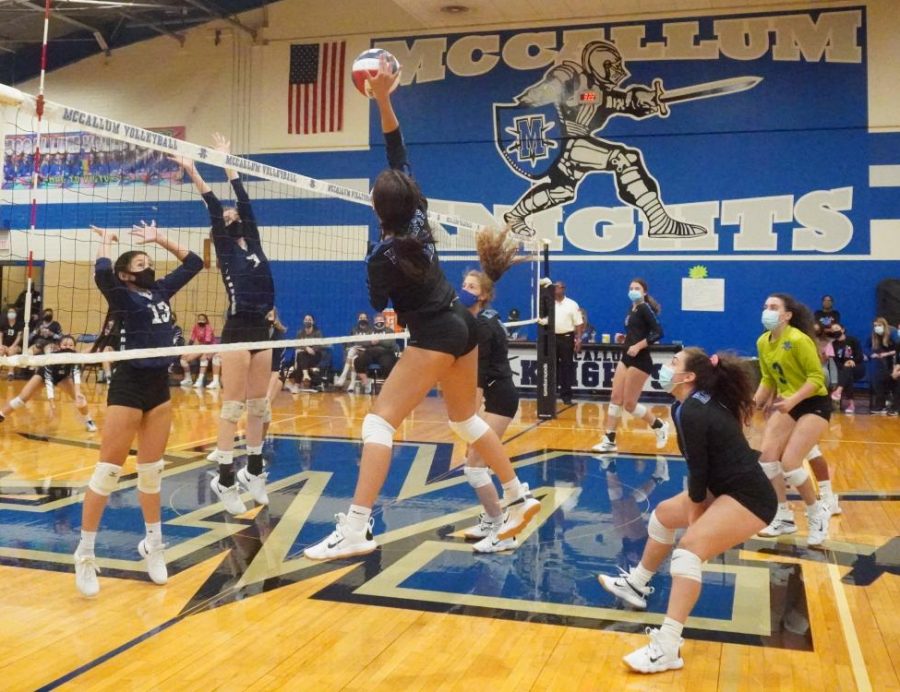 VARSITY KNIGHTS 3, RAPTORS 0 — The varsity volleyball team beat the new LBJ spinoff this week. The Knights beat the Raptors in three sets, 25-23, 25-9, and 25-16.
"I think the game was iffy in the first set, but in the second and third set we really came out swinging and did a lot better," setter Teasia Cooks said.
Team leaders included Preslie Boswell with team highs with 10 kills, five aces, and eight digs. Seniors Bridget Russo and Brienna Martinez both got six digs. Sophia Henderson tallied 14 assists, while Cooks got nine. 
The Knights will take on the Raptors again on Nov. 13, but there will be a lot more games until then. The Knights play next at home against Crockett on Friday.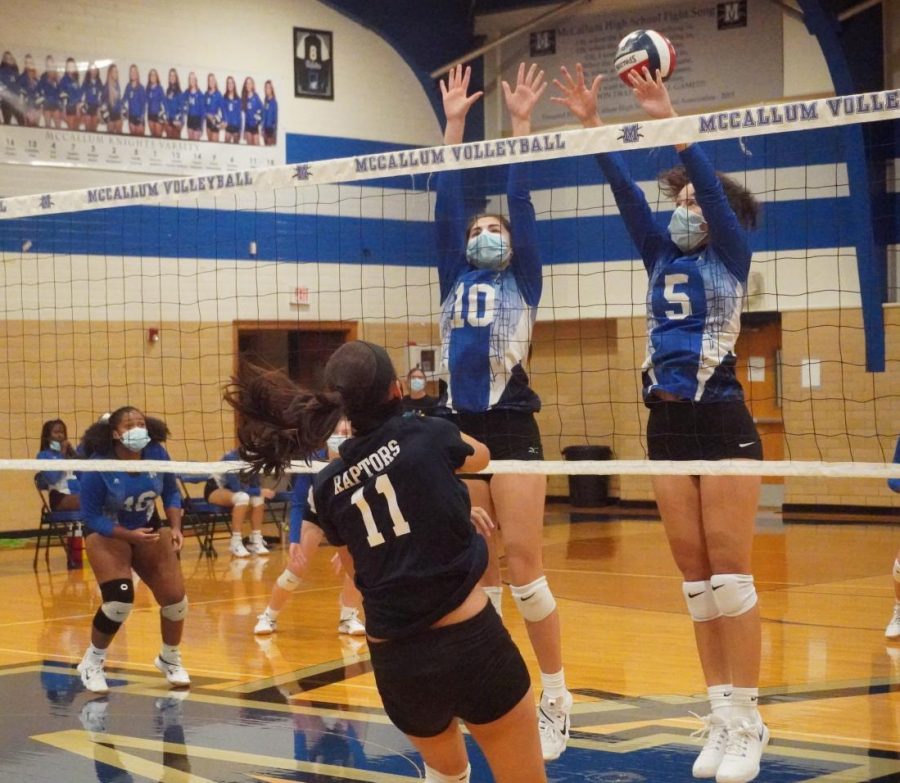 JV KNIGHTS 2, RAPTORS 0 — The JV volleyball beat its new district opponents in two quick sets. The Knights beat the newly formed LASA Raptors 25-12 and 25-16.
 "I think we played really well tonight, we were connecting passes really well," Megan McHorse said. "We need to work on keeping our energy up throughout the game, but other than that, I think we crushed it." 
The JV knights will have the chance to avenge September's loss against Crockett at home on Friday.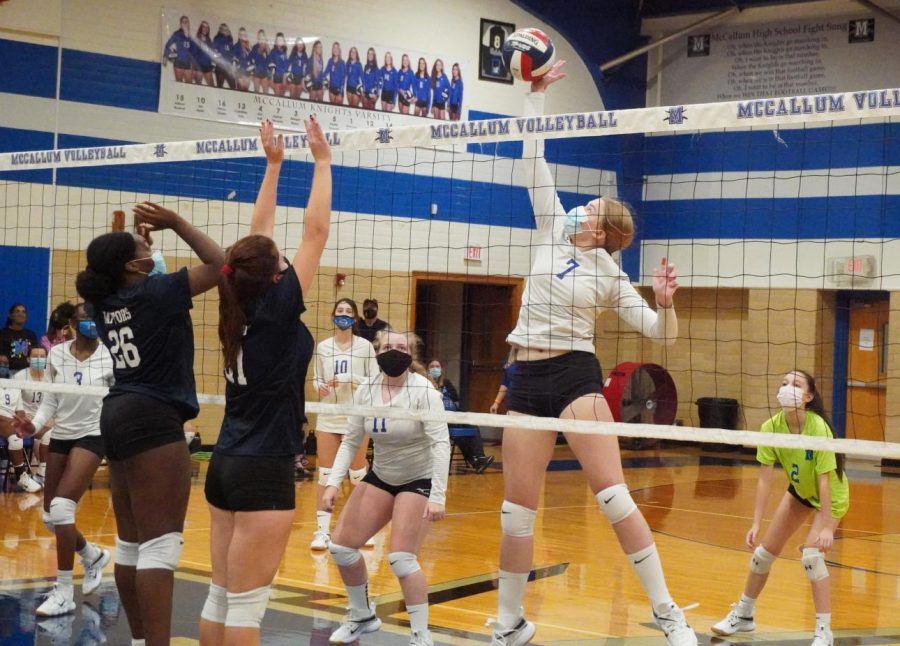 FRESHMAN A KNIGHTS 2, RAPTORS 1 — The Lady Knights Freshman A volleyball team won against the LASA Raptors for the first time ever on Tuesday.
The Lady Knights won their first set 25-16, but lost the second, 25-23. In the third set, the team cruised 25-3, closing the game at 2-1. Defensive Specialist Lainil Ortiz thinks the team is doing great.