Merlin pairs powerful lyrics with upbeat, laid-back style
With 'Black Boy White House" senior draws from many influences to create a powerful, personal message of hope
In this year's first episode of Feedback Loop, hosts Alysa Spiro and Evelyn Griffin talk with Mac musician Merlin (senior Marlee Foster) about their newest song and its poignant lyrics, infectious style and polished production.
Merlin originally wrote their newest single, "Black Boy White House," for a Black Lives Matter vigil in their old primarily white neighborhood, and they dedicate it to the community they grew up in, as well as the people of color who live there and experience subtle but hurtful racism.
"
The one message that currently I am trying to embody and something I want to pass on to others is the faith that you be whatever you want to be in this world.
— Merlin
"Black Boy White House" perfectly represents Merlin's evolution as an artist. They admit that their previous songs haven't shown the honesty and emotion that this song does. But to them, writing it was an obligation.
"I wanted to be able to write about that because I knew there were plenty of people from the neighborhood that I grew up in or neighborhoods around America that can relate to growing up in a place that it doesn't really feel like you fit in, but it's not really your fault," they said.
Merlin took inspiration from a variety of media to create "Black Boy White House." Its smooth, laid-back sound paired with powerful and personal lyrics was heavily influenced by Chicago rapper Noname.  Merlin penned the lyrics first, but upon revision drew inspiration from Malcolm X.
He famously said, "If you stick a knife in my back nine inches and pull it out six inches, there's no progress. If you pull it all the way out that's not progress. Progress is healing the wound that the blow made. And they haven't even pulled the knife out, much less heal the wound. They won't even admit the knife is there."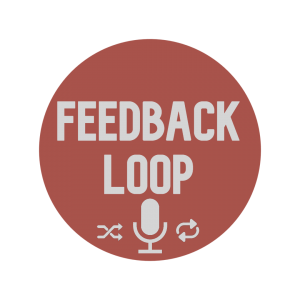 Merlin paraphrases this quote in their lyrics, singing, "Black boy white life/Black boy white knife/Push it in, pull it out/That's progress, right?"
Fictional characters influenced the lyrics as well. Merlin's favorite reference is from 2007 Disney Channel show Cory in the House, a That's So Raven spinoff about a boy whose father is the White House chef who experiences privilege rarely portrayed on television by Black actors.
"That feeling of power that comes with Cory Baxter, I wanted to have that in the song," Merlin said.
Merlin's purpose for writing "Black Boy White House" is simple. They just want to remind everyone, no matter where they live or what color their skin is, that their dreams, as lofty as they may seem, are possible.
"You hear a lot as a Black person that you have to push harder. You have to be as much as you can be, and that is something that I felt always came with so much burden. This is terrifying," they said, "but something that I learned from making my music is that there are so many paths I could take, so many ways I could do this. And at the end of the day, it's the way that I do it that matters."
Stream "Black Boy White House" wherever you listen to music. Proceeds from the song will benefit the Austin Justice Coalition.