Carbajal to continue football career at Trinity Valley
3 year dynamic varsity starter leaves McCallum with a love letter from teammates and coaches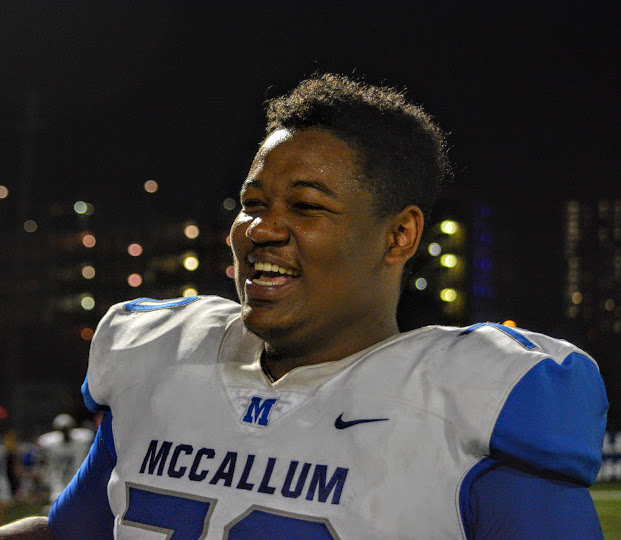 Alvino Carbajal is without a doubt one of the most versatile football players ever to don a Knight uniform. He played offense. He played defense. He even starred on special teams, block a punt for a touchdown, and becoming the team's punter as a senior. He showed his versatile game in his very first game as Knight, the 2016 Taco Shack Bowl. Even though he was on the sideline with a broken ankle, he showed he was still a player, flirting with the Anderson trainer who tended to his injury.
Four years later, Carbajal has graduated after a storied football career in which he contributed on defense to the best team in McCallum history, a 14-1 5A-D2 state semfinalist and earned all-district honors in all three phases of football as a senior. He has a scholarship to play college ball at Trinity Valley Community College.
We are way late with this video, but we wanted to give Alvino a shout out from his coach's and teammates who reflected on his immense role in the team's season. In the days leading up to his singing day in February, his coaches and teammates praised and reminisced about the "teddy bear" of a lineman whose ferocity on the field was matched by his sense or humor and leadership on the sideline and in the locker room.