When going to Mac is a family matter
Arredondos can trace their McCallum roots three generations; Lockhart lineage goes back four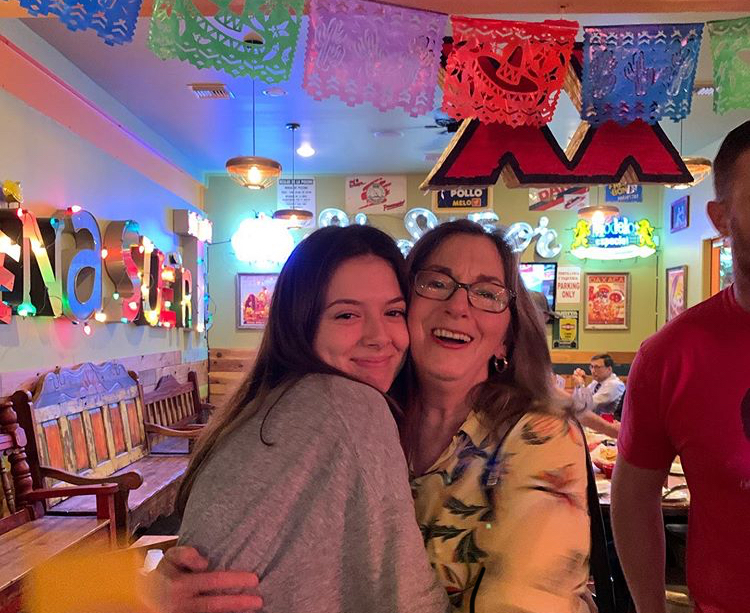 McCallum means different things to different people. For some, it is a safe space to be creative and pursue the arts. For others, it is a stimulating academic environment brimming with learning opportunities. For others still, it is a place to make connections with friends. But for some students, McCallum is more than a school: it's a part of their family.
Senior Faith Lockhart and sophomore Corey Lockhart are siblings and fourth-generation McCallum students. Their great-grandmother Cynthia Landrum attended McCallum way back in the '50s, and according to her, a lot has changed since she walked the halls as student. She often reminisces with Faith Lockhart, her great-grandaughter, telling stories of her time as a Mac student.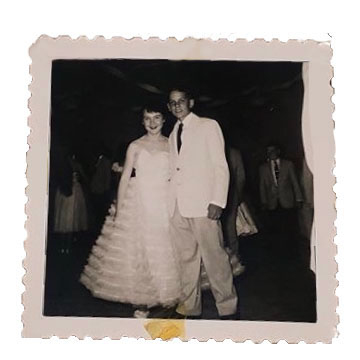 "She has told me different stories, like Blue Brigade and cheer used to wear long skirts instead of these short, weird miniskirts now," Lockhart said. "Everything was so different back then."
Lockhart is sometimes surprised by her great-grandmother's stories.
"I think she was on Blue Brigade or cheer, which is super weird," Lockhart said. "I don't see her doing that now."
As unimaginable as it may be to Lockhart that her great-grandmother paraded around with a ponytail and pom-poms, what's even more drastically different is how the demographics of the school used to be.
When Faith and Corey's great-grandmother attended McCallum, it was still almost completely segregated. There was only one black student in attendance as a result of the first wave of integration in Austin's high schools, which brought a total of 13 black students into the district. Luckily, one of the changes to McCallum and high schools across the nation after their great-grandmother left was integration, and school populations are much more diverse now.
The second multi-generational McCallum family is the Arrendondos. Emmy and Liliana Arrendondo are former McCallum students, and their sister, junior Mia Arredondo, is a current student. The sisters' mother, uncle and grandparents also went to Mac. Their grandparents met in elementary school and proceeded to go to school together through Lamar Middle School and McCallum High School until graduation. Mia Arredondo describes how her family remembers the schools.
"Sometimes they say that it hasn't changed," Arredondo said. "When I went to Lamar, they were like, 'Oh, wow, the lockers and everything look just the same.'"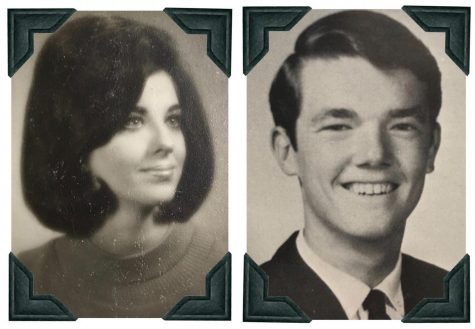 Arredondo says that the reason her parents wanted to send her to McCallum is so she can receive the good education her family received when they attended. Not surprisingly, Arredondo takes fully advantage of the opportunities available at McCallum. She's a member of the orchestra and a piano student.
"[My parents] just said they really liked it; my sister really liked it," Arredondo said. "I don't know, it just seems way better than the other schools."
Mia Arredondo and her mom Courtney have one former teacher in common: Mr. Whiz, who still remembers teaching Courtney.
"He found [my mom] on Facebook a year ago and wished her a happy birthday," Arredondo said. Evidently, this family has left an impression on McCallum High School.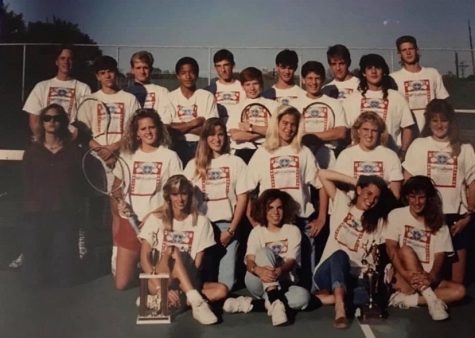 The Lockharts also say they attended McCallum because they value the education available here. It's important to their great-grandmother that they have the same opportunities she had.
"It's meaningful to her that I went here," Faith Lockhart said. "It's really meaningful for my grandparents, too. [My grandmother] wanted the best for me, to be here … for a better education."
Although Lockhart's parents and grandparents went to Lanier High School, she and her brother returned to their roots by attending McCallum. Lockhart appreciates the support system she has at McCallum, especially when she doesn't always feel supported in her life outside of school.
"
"It's meaningful to [my great-grandmother] that I went here," Faith Lockhart said. "It's really meaningful for my grandparents, too."
— Faith Lockhart
Lockhart has grown closer to her brother Corey and she also feels supported by her favorite teacher, Mr. Martin.
"I think my favorite teacher here is probably Mr. Martin because when I'm doing a really good job, he gives me credit," Lockhart said. "I don't really have very many teachers or my family to give me credit on things. When I'm doing a good job, he's like, 'Good job, you did so well.' It's so nice."
These multi-generational McCallum families believe that whether you're a Blue Brigade dancer in the 1950s or an orchestra student in 2020, McCallum has something for everyone.
Mac has served as a cornerstone for both the Lockhart and Arredondo families through decades and generations. Who knows? Maybe someday, a child of these current students will walk through McCallum's doors and discover for themselves just what McCallum has to offer.