Looking back through our 'Scrapbook'
Coronavirus restrictions got you down? We have just the thing to bring your spirits up: a #TuesdayTop10 of this 17th annual benefit fashion show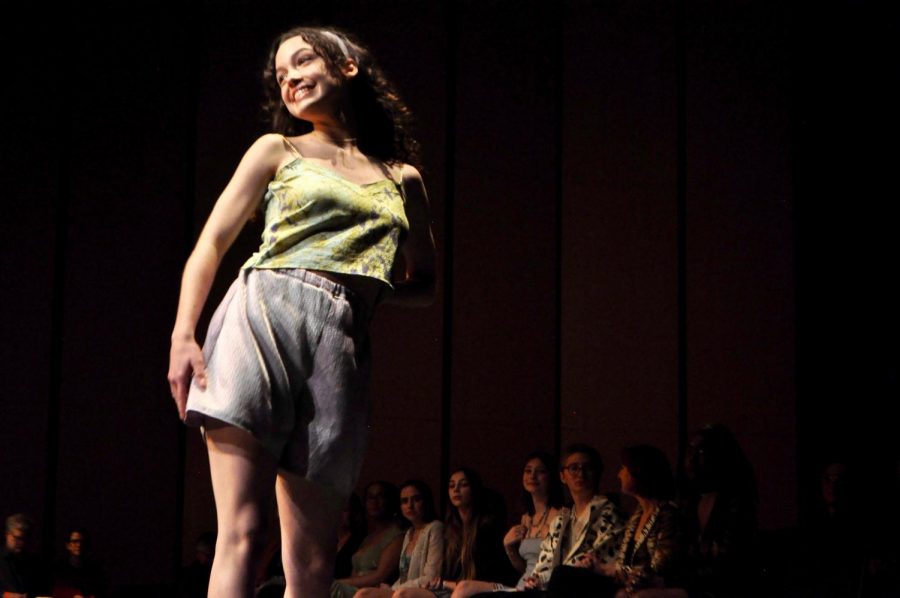 At the moment, most of the news feeds are grim and depressing, but it is safe to say that this photo gallery is neither. We thought it might be a good time for all of us to take a moment to enjoy some images showing the hard work of the 17th Annual McCallum Fashion Show's participants.
The Fashion Show was a long time coming: starting in September, it took six months of designing, sewing, perfecting walks, organizing, and much more. The scrapbook-themed show, held in AISD Performing Arts Center on Feb. 15, was a major hit. After all 25 collections were judged, senior designer Julia Kay Smith was pronounced the first-place winner and awarded $500 from the cinematic arts program. Senior Shaine Rozman came in second place, and sophomore Ryan Honza was awarded third place. Winner or not, all designers presented a unique perspective and interpretation of the scrapbook inspiration for their lines. The models brought everything to life.
It is worth noting that participants spent many after-school hours to make the show a reality. There is no fashion show elective class. The directors and interns spearheaded the operation outside of school with the help of sponsor and AV class teacher Ken Rogers.
Senior Directors: Brooke Miller, Byron Kinard, and Finn Shehan
Junior Directors: Steele Bradford, Nadine Del Gallo, Olivia Bell
Photos by Zahraa Alogaili, Dean Anderson, Evie Barnard, Olivia Capochiano, Ian Clennan, Risa Darlington-Horta, Scarlett Houser, Esme Moreno, Gabby Sherwood and Nahla Wilson