Marketing ploy using 'NSYNC, Spears proves to be big flop
TV spot for the CD & video promotion McDonald's did in 2000 for Britney Spears and *NSync.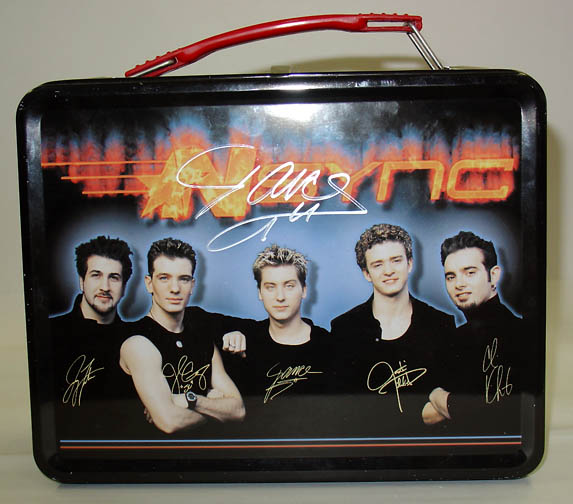 You know what? I like 'NSYNC. Brittany Spears, I have a few problems with, but I like 'NSYNC. Sure, they do not play instruments or write their own songs, but man, Justin Timberlake is so hot!
McDonald's is now promoting 'NSYNC and Brittany Spears by selling a CD that contains remixes of their top songs and some new, unreleased songs as well. Brittany and 'NSYNC each have their own half of the CD.
These guys can sing, but the poppy, sugar-love songs can be too much. We as a society have reached the saturation point. How many more can they churn out? I would love to hear these guys sing about hopelessness, frustration and despair, anything but "bae-bae-ee."
But if you haven't had your fill of catchy love songs, this CD is for you. The songs have little musical complexity and are not man-made. We have entered an era where music is also high-tech. For all other 'NSYNC fans, get this CD if you must, but be warned; you will be disappointed if you have any sort of musical standards.
Now if that wasn't bad enough, the Brittany Spears song, "Oops I Did it Again" is below even the lowest of standards. I liked the real version, but this one sounds like it went through some computer alien that kept turning dials until the song was barely recognizable. My favorite's the fake drum; it's that bad. This CD could be good for practicing dance moves before going to a rave, but what raves play Brittany Spears?
The real versions of the songs are better than the remixes. The new songs just aren't catchy enough to remember. Brittany over-sings by jumping all over the scales, which is not pretty.
This CD is just a marketing ploy. Eat at McDonald's if you like the food, not because they support dear Brittan, Justin, JC, Lance, Joey and the one that used to have those horrible beads in his hair.
Maybe we should all just wait until the Backstreet Boy's CD comes to a Burger King near you. It happens to be a lot cheaper. One final note, Justin, I'm not dating anyone if you aren't…
We are pleased to introduce a new website series of #ThrowbackThursday articles, blasts from the past found in the MacJournalism morgue.
This story was originally published in The Shield in 2000.