Trail of Lights keeps shining on
If you missed this year's Trail of Lights, we have you covered with a virtual walk through Zilker Park where you will see the Trail and hear from the people you would have meet along the way.
Austin's largest Christmas lights show attracts about 400,000 visitors each holiday season. If you were active on social media in December, you already know that this year's trail attracted many McCallum Knights among the hundreds of thousands who came to Zilker Park to see Austin's largest Christmas lights display. The trail, which includes 60 displays, and 2 million lights, was open to the public from Dec. 10-23. Photojournalist Thea Cahoon, who walked the trail capturing impressions with her camera and with her voice recorder, was among those Knights. If you missed this year's Trail of Lights, we got you covered with a special Christmas Day #TuesdayTop10 taking you to 10 of the best sports along the trail.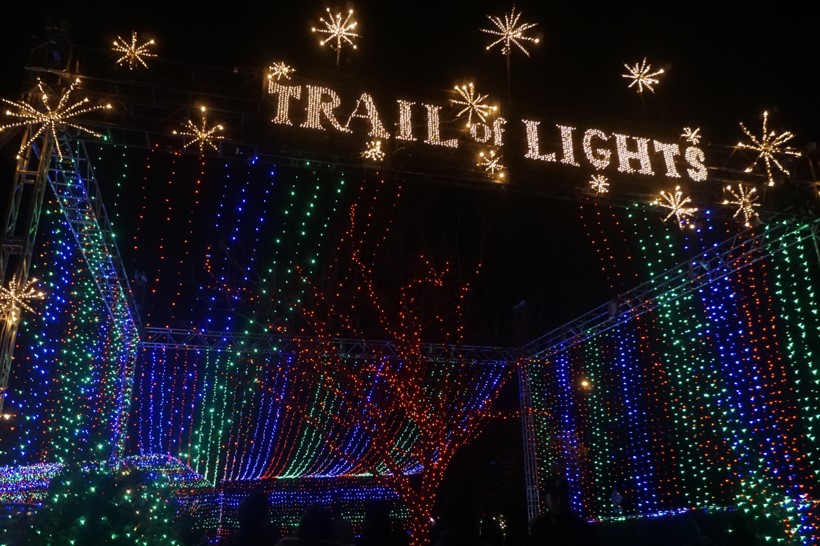 In this photo you see the entrance to the Trail Of Lights. The entrance is one big tunnel full of colorful lights. Elizabeth Carson, a mom of two, was going through the tunnel. "This is probably my favorite part of the whole trail because it's so colorful and just a fun experience to walk through," Carson said.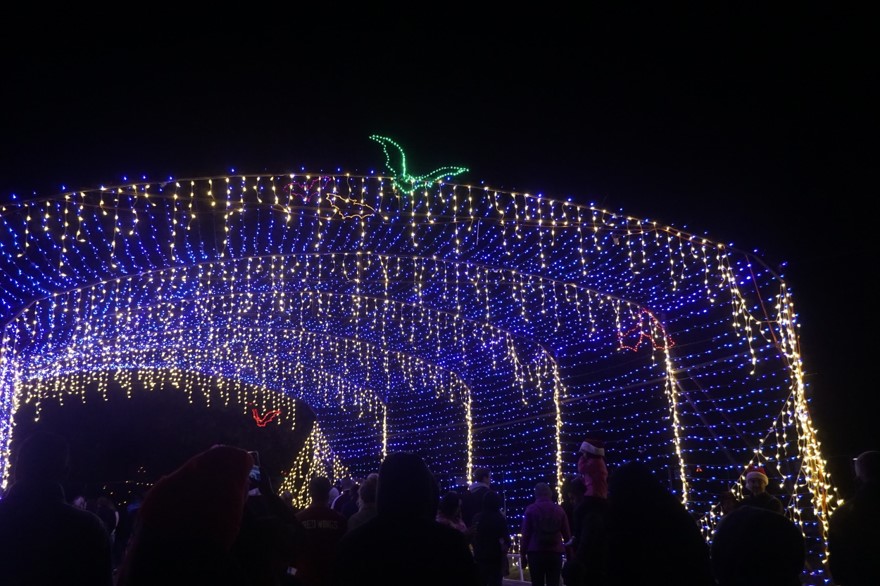 In this photo you see another tunnel. This tunnel pays tribute to the bat bridge in downtown Austin. There are little bats all through it. I talked to Mike Young, a fellow Austinite. "I enjoyed the bats in this one," Young said. "In July, I took my grandkids to go see the bats on the Congress Bridge, so this reminded me of that fun excursion."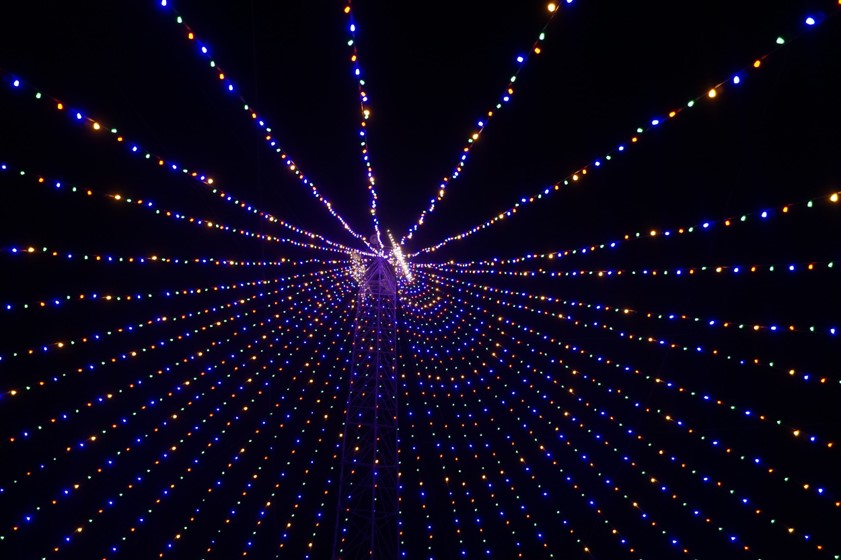 This photo is of the big light tree by the trail. I took this photo while lying down to get a different perspective. By the tree, there are many things to eat and drink. Laura Beck was with her family. "We just finished seeing the lights and are getting some hot cocoa," Beck said. "I love taking my family to see the lights. It's our fourth year coming."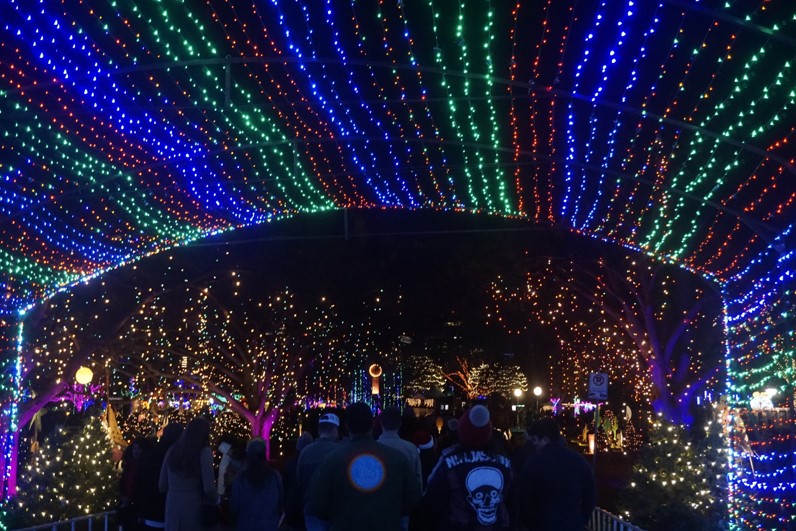 This photo was taken at the end of the first tunnel. You can see all the different lights outside of the tunnel. Bryn Lawrence, who said she was 6 ¾ years old, had just walked through this tunnel with her family. "The tunnel was so pretty," Lawrence said. "I loved all the colors and lights. Now I want to see Santa!"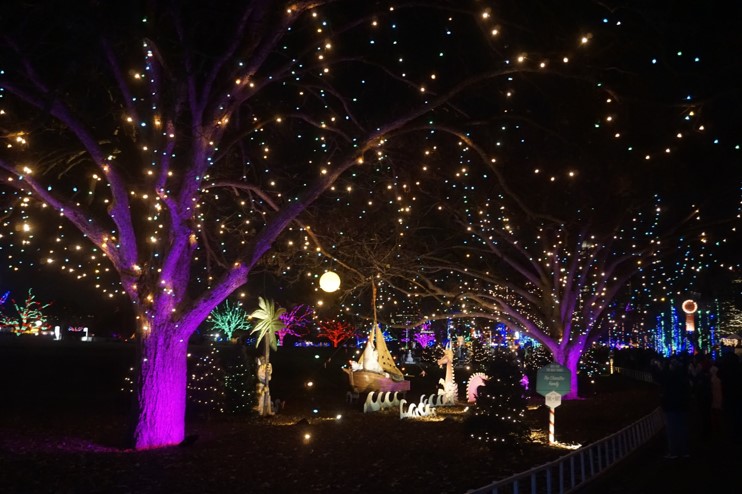 This photo is of the trees with lights on them and one of the exhibits. The exhibit is of Maurice Sendak's book Where The Wild Things Are. Stephanie Matheny, who was with her husband, said, "We are in Austin for the holidays and our family told us we had to come to the Trail of Lights."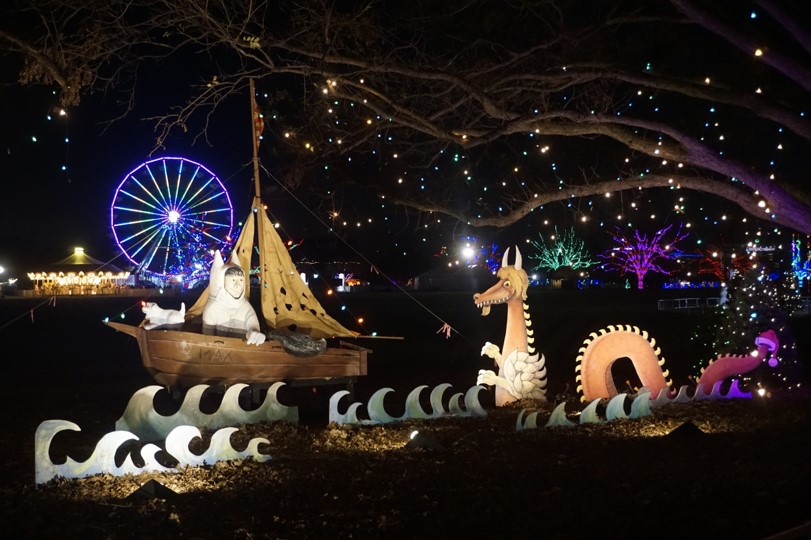 This photo is a more close-up view of the Where the Wild Things Are exhibit. Mark Matheny, Stephanie's husband, said, "I remember our kids reading this book, so it's funny to see it here. I also remember they were kind of scared of it though. I'm really enjoying recalling memories like that as we're walking."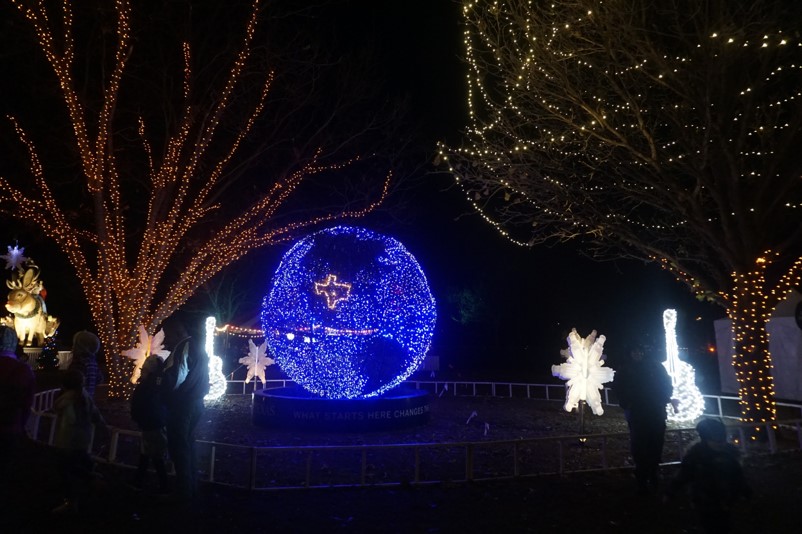 This photo is of the globe. The globe has Texas and Austin highlighted. Sophia Peace was taking a picture at the globe with her friend. "We both spotted this and thought, 'Oh, that would be a great place to take a picture!' The Trail of Lights is such a fun place to come during Christmas, and on a school night not many people were here, so we figured why not come?"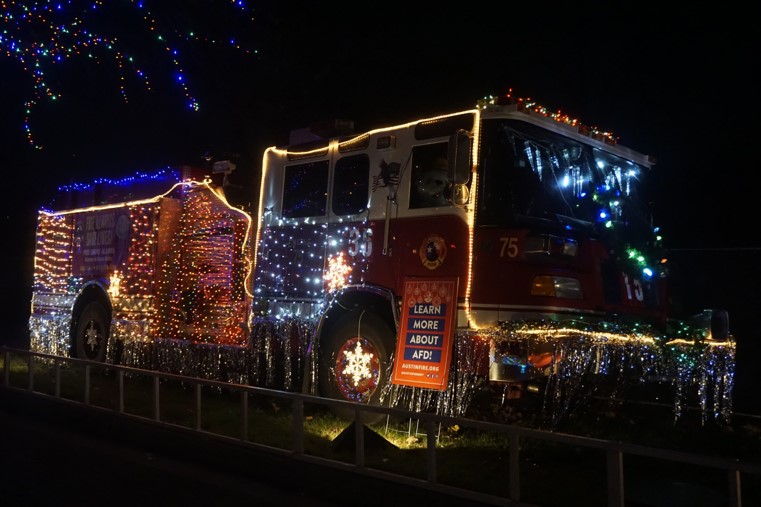 This photo is of a fire truck covered in lights. This light exhibit includes information about the Austin Fire Department and a place to donate. Behind the fire truck was an EMS truck. Jace Huber, who was coming to the Trail of Lights for his sixth year, said, "I think this might be new this year, I'm not sure. Every year I see something new or something I haven't noticed before. That's the cool part about coming. It changed every year."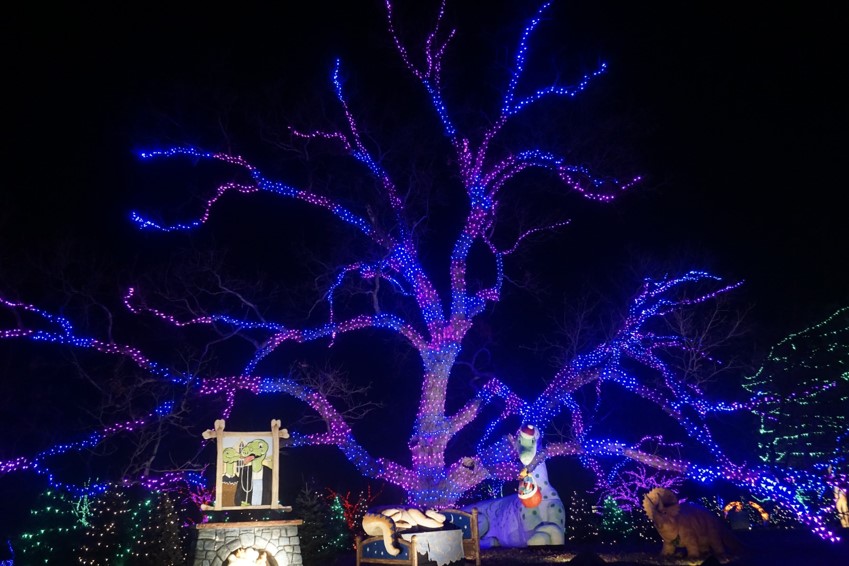 This photo is of a big tree wrapped in lights. It's part of the North Pole section of the trail. Katelyn McGowan was at this point in the trail with her mom. "Me and my dad tried to wrap our tree in lights this year," McGowan said. "It looks absolutely nothing like this. I'm gonna tell my dad that this is my expectation for next year."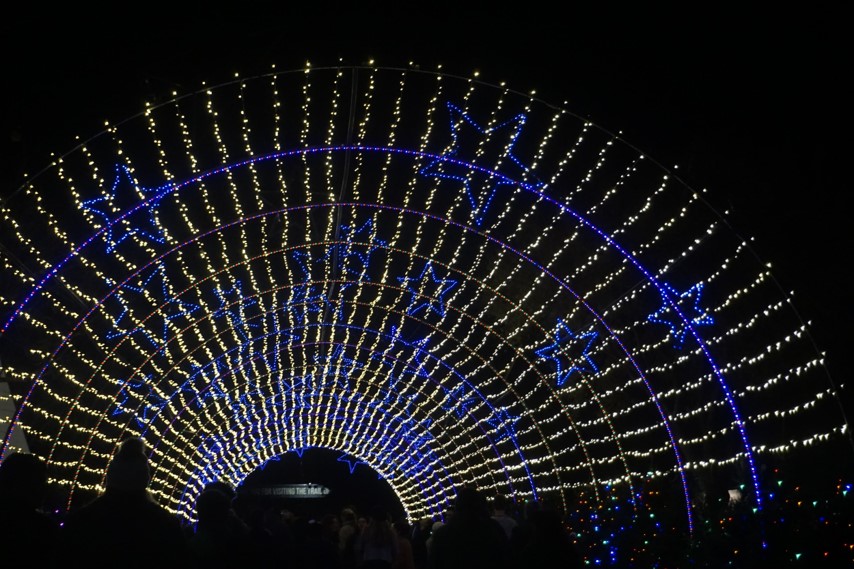 As you exit the trail, this is the last thing you see. It is a tunnel with stars all in it. Lindsay Small was leaving with her family. "It was my first year coming to this, my husband has been before. It exceeded all my expectations and I really hope we come back next year."