Shining a light on a good cause
In first of our galleries featuring local holiday light shows, we take you to the Community First! Village of Lights
Our aspiring photojournalists covered several local holiday light festivals this month. Among those festive photographers is freshman Jolie Gabriel who attended Mobile Loaves and Fishes Community First! Village of Lights on Saturday Dec. 7. The village was open for visitors Dec. 6-7 and Dec. 13-14 at 9301 Hog Eye Road. Featuring more than 200,000 lights choreographed to holiday music, the Community First! Village of Lights is one of the biggest Christmas light displays in Central Texas. The village also included an Advent Market selling handcrafted gifts made by formerly homeless craftsmen and artisans who live in the village and earn income from items sold at the market.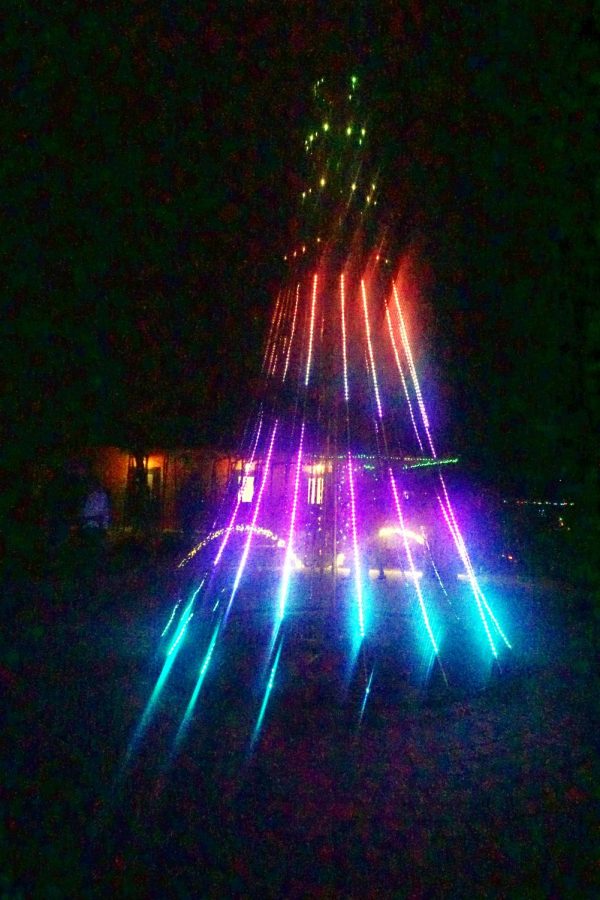 BRIGHT LIGHTS: This was the 4th annual Community First! Village of Lights. They had a giant light show, which is one of the biggest Christmas light displays in Central Texas. This was a way to raise a little bit of money to give their citizens an income for their work. 7 year old Avah Sheffey said, "It was awesome! I loved everything!" This event gained a lot of popularity and served its purpose.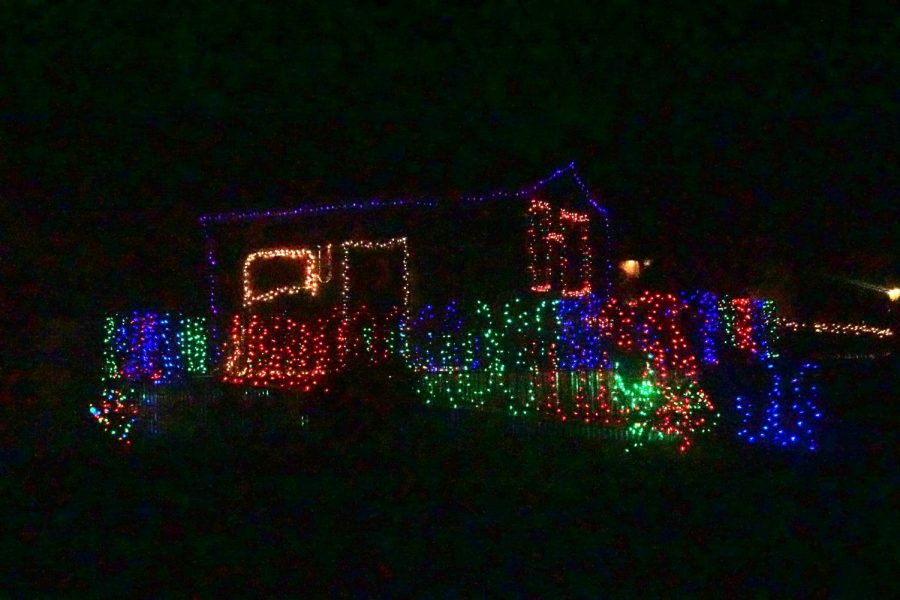 HELPING HAND: Community First Village helps get homeless people off the streets and give them a stable life. They also have volunteer opportunities for the public and spaces to rent out as an Airbnb. Desire Sheffey thinks, " Community First serves the community at a level most should aspire." Community First's goal is to get as many people off the streets as they can.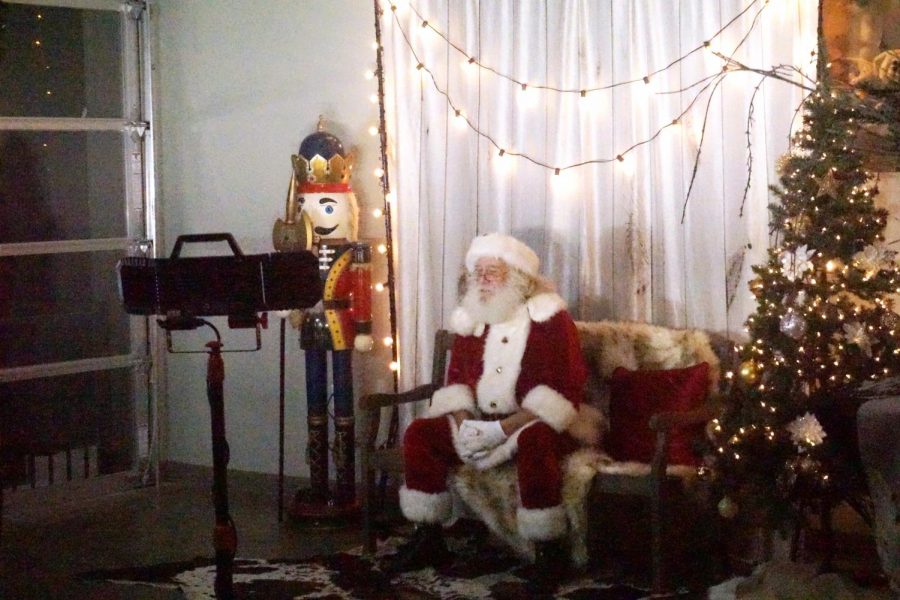 PUT THE COMMUNITY IN COMMUNITY: Community First has many different events they put on to give the tenets a chance to make money and provide a chance for the community to see what they do. They have weekly movie nights and will often have other events for the public. Jules Narcisse thinks that "the movie nights are a great way to give back to the community while sending the messages that they want to send." They have regular events that everyone is invited to.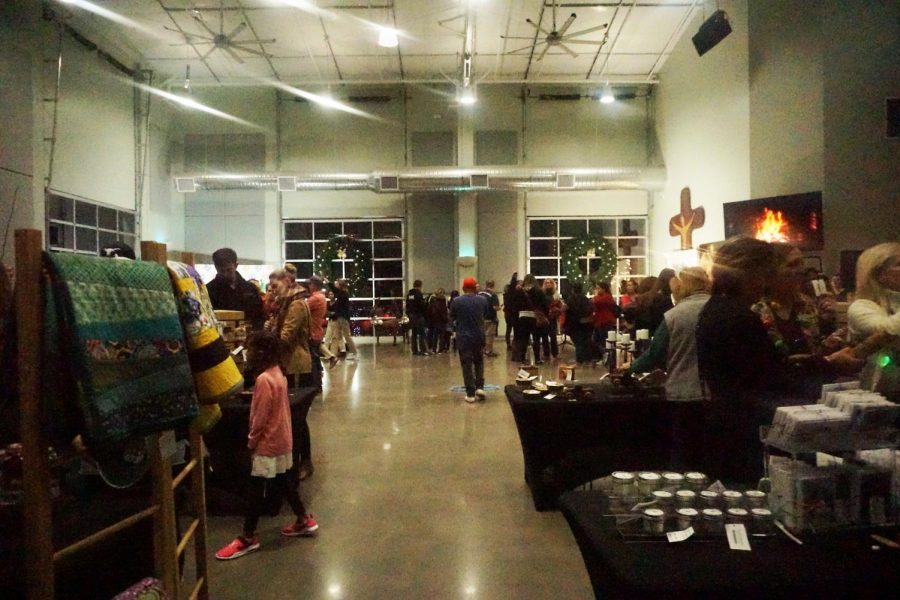 DARK ARTS…AND CRAFTS: Community First has many art classes during the day where they build differents crafts and objects. At the event they had a store setup where they were selling these crafts. Shopper Desire Sheffey said, "The quality and care put into the crafts is impressive. It says a lot about the people who created them." They use the money they get from this to fund all the necessary costs to keep this organization going.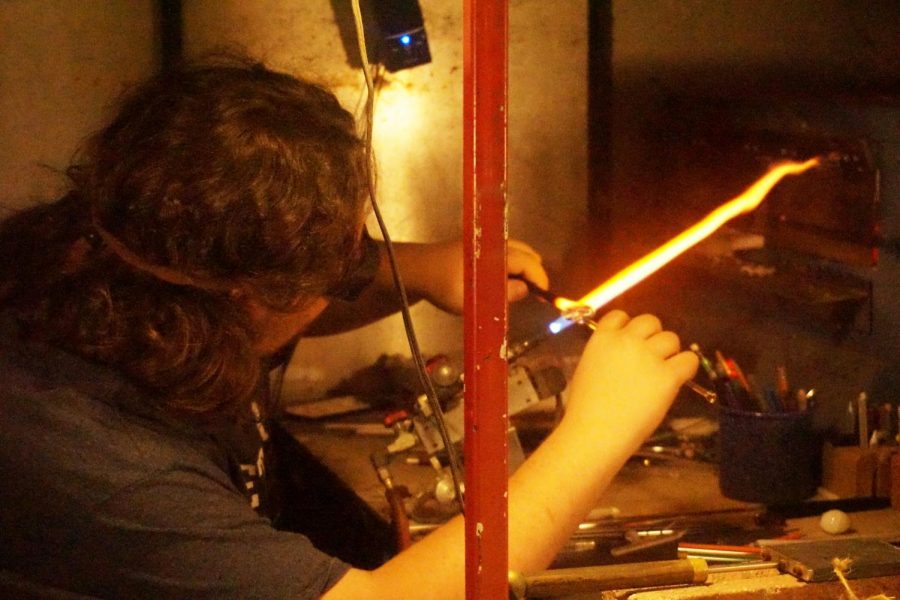 THROUGH THE LOOKING GLASS: At Community First they have many art programs and different ways for people to express their artistic side. One thing they had at this event was a guy blowing glass ornaments to sell. They had him set up in a central area where everyone could watch him. Avah Sheffey and her parents got an ornament for their christmas tree. Avah said that she "really liked getting a glass ornament made from scratch." Many people enjoyed watching him blow the glass.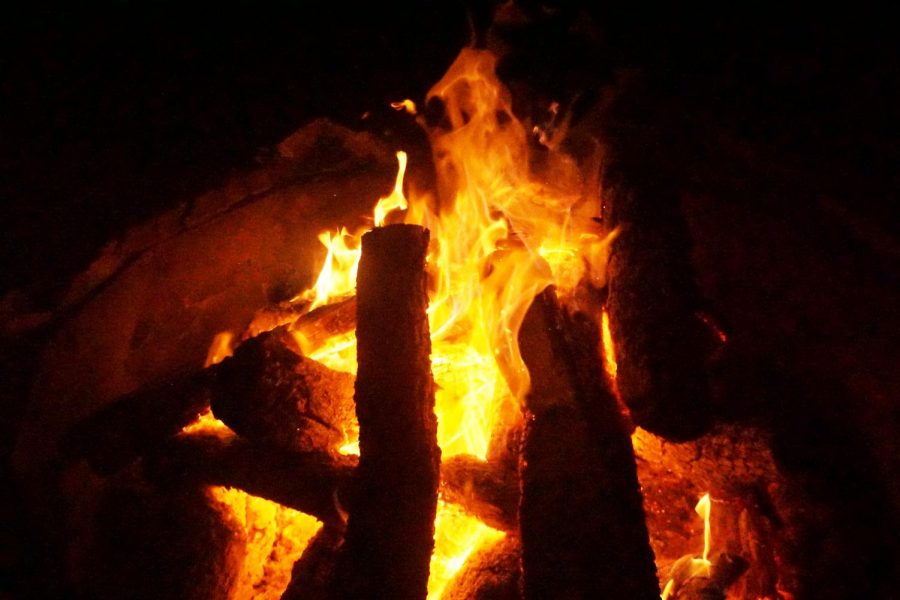 SOME MORE: At this event they had campfires set up and laces for you to buy stuff for s'mores. Desire Sheffey said one of her favorite parts of the event was. "shoving giant globs of s'more in my mouth with friends and family." You could also just go sit by the campfire and enjoy its warmth. This was something that a lot of people took advantage of.
NOTHING IS PERFECT: With every event not everything was perfect. The one piece of critique that Desire Sheffey had was, "I was a little confused about the food situation- if it had been organized a little better I probably would have sampled the cuisine because the menu looked appealing, but the line was not. Other than that, everything was good." This was overall a successful event with not much criticism.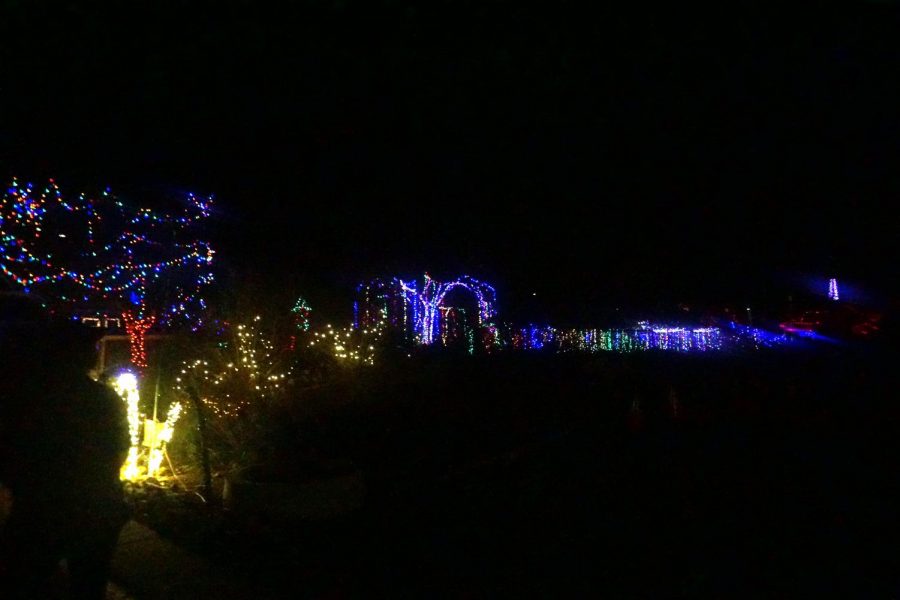 INSPIRE OR ASPIRE: Community First is meant to inspire people and give people a different look on the homeless. There is a lot of negative stigma that Community First is trying to get rid of. Desire Sheffey thinks that "their cause is so important and the dignity and respect they bring to people (not just the homeless) is truly inspiring!" Community First continues to inspire everyone to help in their own way.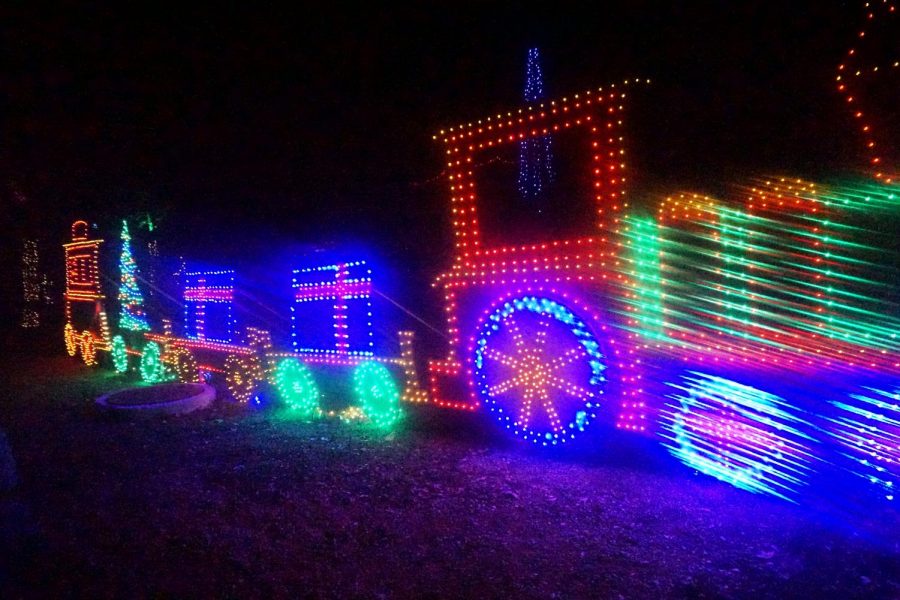 IS COMMUNITY FIRST: Community First has a huge community impact. They strive to inspire everyone who crossed their path. Desire Sheffey commented, "From my experience with them the organization is great! Every part of it really gives back to the community" Community First is a very helpful and inspirational organization.