Oh ChemisTree, Oh ChemisTree! How lovely are thy branches
After retiring after more than a century at Mac between them, Whiz, Lehman return to campus for annual departmental party, gift exchange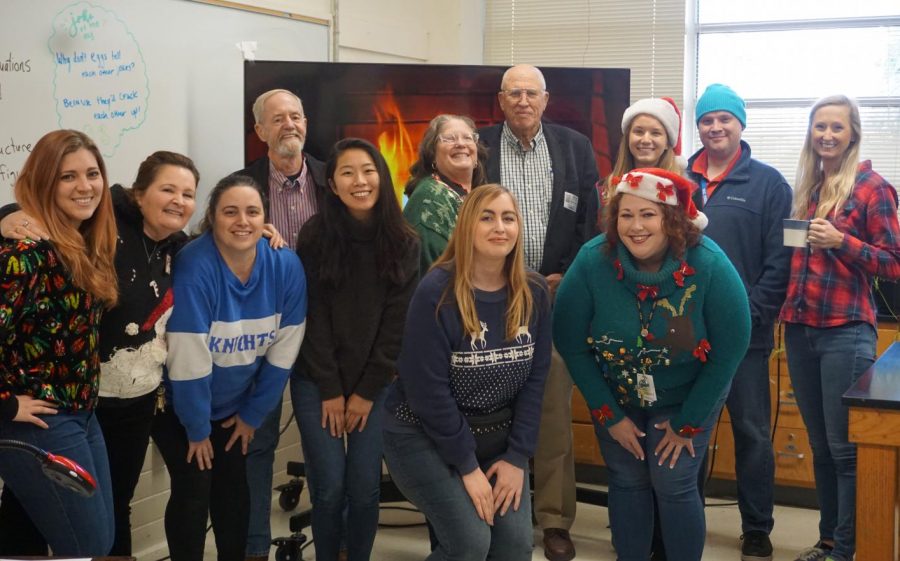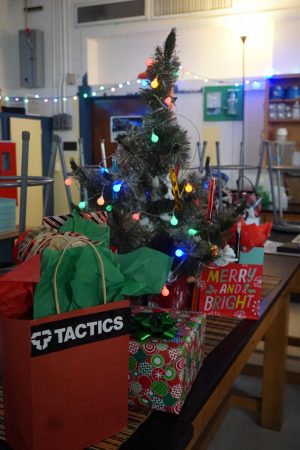 During the sixth-period final exam on Wednesday Dec. 18, two legendary former McCallum science teachers stopped by for the annual science party and gift exchange. This year's party was held in Mr. Ely's room, and Mr. Whiz and Mr. Lehman were both able to make it for the festival.
The science department's holiday party has been going on for many years, with traditions that were started by Mr. Lehman, like the ChemisTree, which the teachers found and decorated, a white elephant gift exchange and many more.
Before the two teachers headed down to the science hallway, they stopped by the office to say hello to the APs and chat with the new principal, Mrs. Hosack (who was made permanent principal at the board meeting on Monday Dec. 16) and share some wisdom.
The McCallum science department has always been like a family and like any family keeping true to its traditions.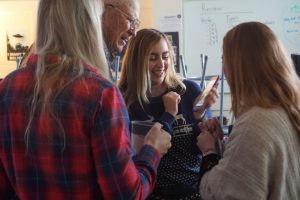 "[We have done the party] every year since I've been here, so for at least 27 years," science depatment chair Mrs. Sorto said. "We've always been super close," Mrs. Sorto said. "We have the ChemisTree that Mr. Lehman started, and originally he had his students make the ornaments. He started the ChemisTree, so we all started gathering around the ChemisTree and we've had a lot of fun. We always do a white elephant, and it's been going on forever. Just being with everybody and laughing and having fun. I so severely miss Mr. Lehman and Mr. Whiz, and I feel teary that they are here."
While Mr. Whiz and Mr. Lehman were able to spread the holiday cheer to the science teachers, they do miss teaching.
"I do miss it," Mr. Whiz said. "It's the amazing students that made it hard for us to leave, and they are what I miss the most."














Photos by Molly Gardner, Hannah Zuniga, Lindsey Plotkin and Dave Winter.