Rosales grows into starting QB role
Sophomore making most of opportunity he never saw coming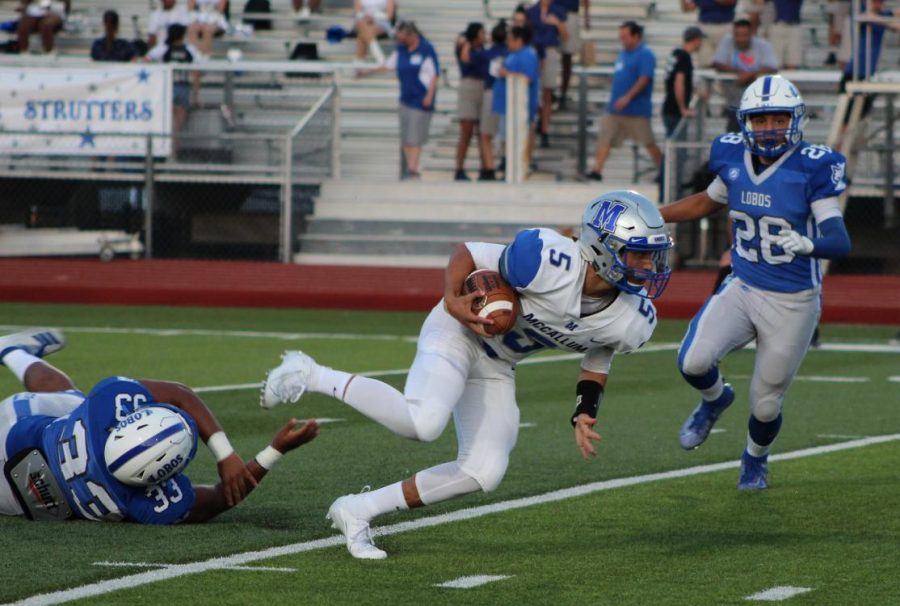 The Shield: How has football made an impact in your life?
Jaxon Rosales: well I have played since I was little and every weekend every day of the week I have something to do with football. I'm doing something with a football I'm throwing it around or working out, just something.
TS: Did you expect to play QB at all this season? At Taco Shack?
JR: I did not expect to play QB at all because I was supposed to play receiver and corner and especially at Taco Shack. When I went in it was a shocker, but I got over my nerves, and it was fun.
TS: What was your reaction or what was going through your mind when [senior quarterback] Cole [Davis] went down on the House Park field [with a knee injury]?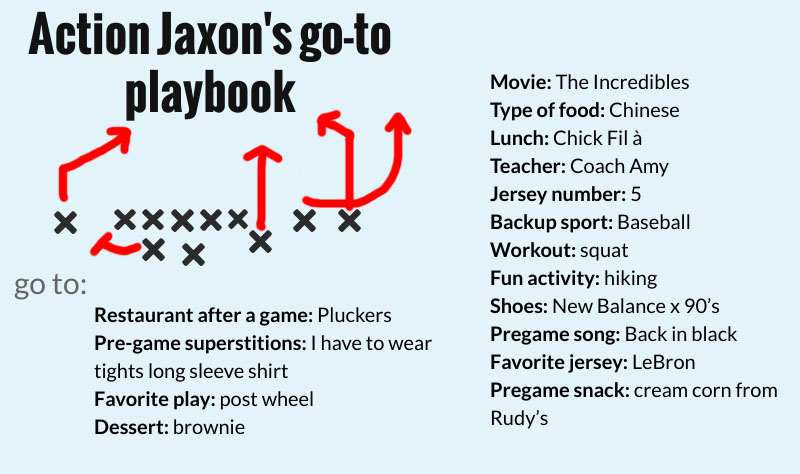 JR: As soon as I saw Cole go down, my first thought was "Oh crap, he is hurt." I wasn't at all thinking that I would have to go in, but then I realized I needed to get ready and warm up because I [had] to go in. As soon as I saw him holding his knee, I knew that this was going to last awhile. I'm the quarterback for a long time.
TS: The week after Taco Shack, what did the coaches have you doing to prepare going into the Lehman game?
JR: I had to watch a lot more film about actually being a quarterback because during the off-season I was watching film about their secondary and how they were going to play receivers. So I had to watch what their defensive line does, what their safeties do, how the corner backs are positioned.
TS: Did the film you watched in the off-season as a receiver help you as you assumed the quarterback role? Did you know better what the opposing defense was going to do and how your receivers would move?
JR: Oh totally. As a receiver I was watching the corner backs, the ones that were going to guard me and their techniques, what they were going to do and all of their tendencies. Once I switched to quarterback, it was pretty simple because I knew exactly what my receivers were going to do and what the opposing corner backs were going to do.
TS: How did the Lehman game feel like your first game as QB?
JR: The game felt really good because you know Lehman is actually a pretty good team despite their record, just like us. It felt really good to win because I felt like I got to prove myself. I had a whole week to prepare and that was my first game to really show that I can play football.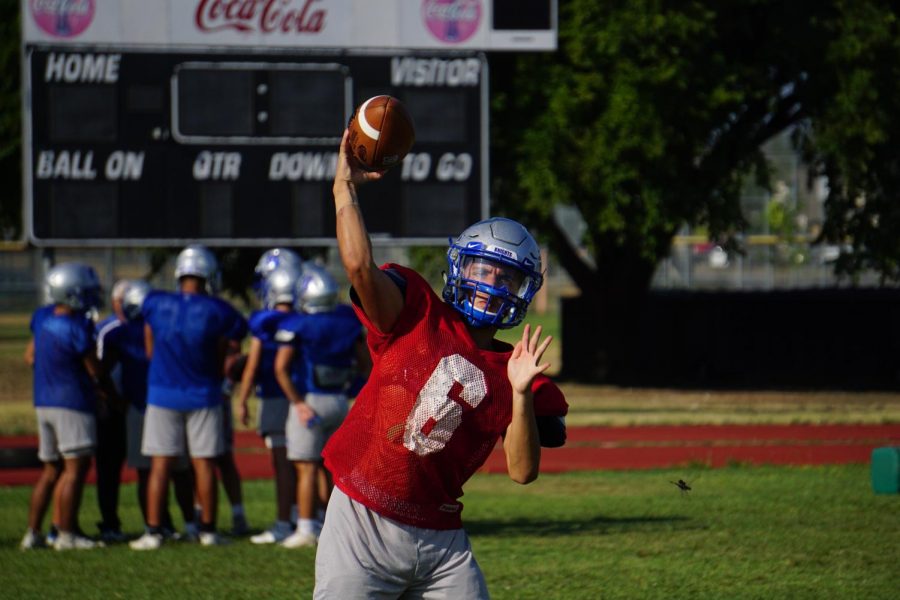 TS: How has Cole been supporting and helping you throughout the season?
JR: After every touchdown, he is usually right there on the sideline, and I go run up to him, and he picks me up. He's always at practice telling me how I am doing, being supportive—never at all negative—always there and helps with the film.
TS: There are a lot of sophomores on varsity. How do you fit in with the upperclassmen?
JR: Well, lucky for us the upperclassmen are really nice unlike some years past so they invite us to go hang out with them. They always tell us what to do during practice, how to act even though the issue this year is seniors skipping practice. The majority of them show up and help us like Zach Napier, Simon Royder: they tell us how to act, and they show us how to actually be McCallum Knights.
TS: How is the team's dynamic different from your freshman year?
JR: We pass the ball way more. There is really an emphasis on passing the ball and defense. Last year, we had about 20 plays and this year we have over 60. The playbook is way bigger and completely different.
"
My best moment had to be after the Lehman game, the feeling you get that we won. I had helped lead my team to that victory and we won."
— Jaxon Rosales
TS: Your brother played football last year. Do you feel pressure to follow in his footsteps?
JR: Not really. I have been playing football all of my life, and my brother played football kind of just to do it, to have the experience. But it was kind of good to be around that because it prepared me and let me know what I was going to have to do.
TS: What was your hardest moment on varsity?
JR: I would say it would be the LBJ game. That whole week leading up to it you knew they were going to be good. Then finally having to play against D1 players was hard and they were really good.
TS: What was your best moment on varsity?
JR: My best moment had to be after the Lehman game, the feeling you get that we won. I had helped lead my team to that victory and we won.
TS: What have you learned playing varsity?
JR: I learned that no matter what happens the quarterback is either going to get blamed for everything or he is going to get praised. You have to be able to handle it.
—interview by Grace Nugent