Portrait retakes for all students set for Oct. 16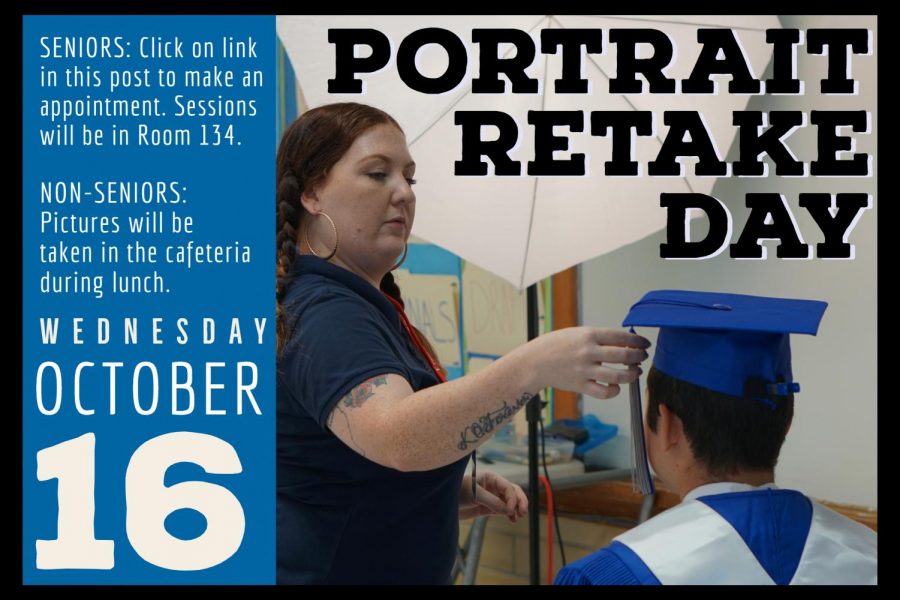 2020 Knight yearbook staff
September 28, 2019
School portrait retakes for all students, seniors and underclassmen, will take place on campus on Wednesday, Oct. 16.
If you are a senior and would like to have your portrait taken or retaken, please sign up for an appointment time by clicking this link or by clicking on the image below.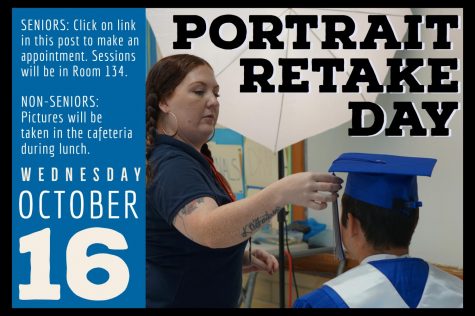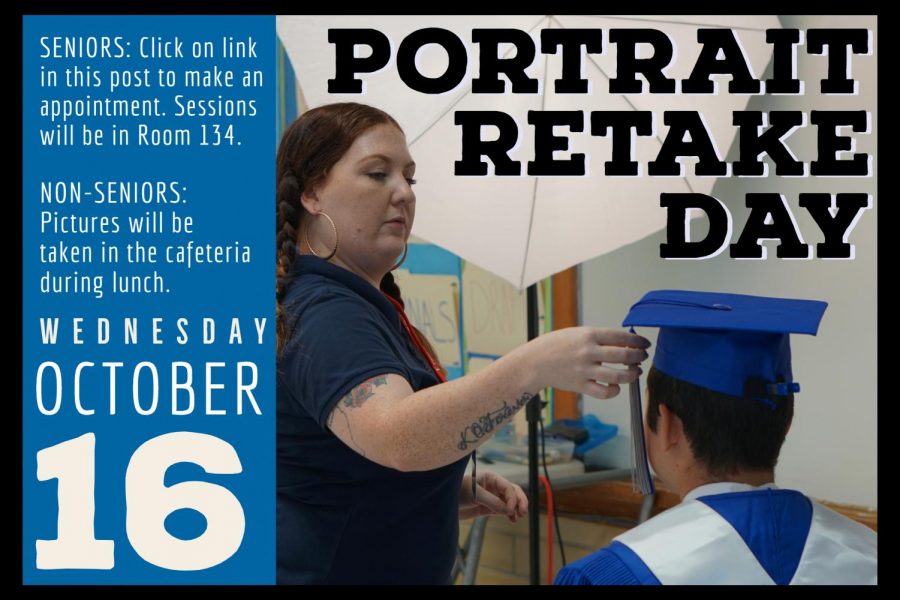 In an effort to better serve all seniors being photographed, the school photographer is instituting a new procedure where students fill out a form to select their choice of formal attire for their senior portrait. Any senior who wishes to take their senior portrait in gender-neutral clothing may get more information about that option in the MAC lobby. This is a location change due to PSAT testing on campus on Wednesday.
If you are a junior, sophomore, freshman or faculty member who needs to have your picture taken or retaken, please visit the cafeteria on Wednesday, Oct. 16. Order forms to purchase underclass photo packages are available in the main office.
If you have not had your picture taken, please sit for a portrait on Wednesday, Oct. 16. It is your last chance to have your portrait included in the 2020 yearbook.