Reviving joy in dance
On opposite sides of the country this summer, Mac dance teachers still share a common goal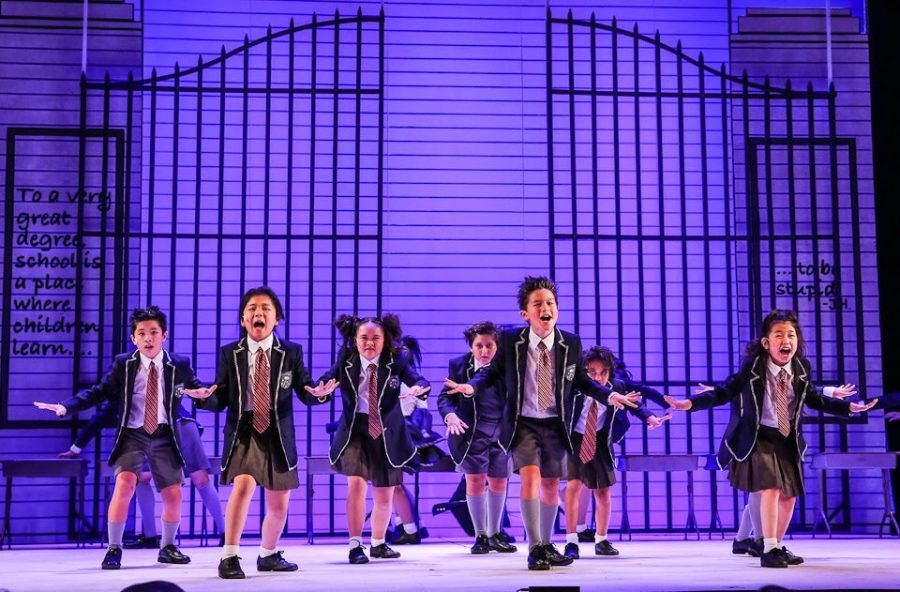 4,899 miles. That was the distance between McCallum Youth Dance Company directors Natalie Uehara and Rachel Murray this summer. Though they were on opposite sides of the country, both discovered a new sense of artistry within themselves, artistry they are eager to spread to their dance students this year.
On one side of the country, Rachel Murray traveled to the concrete jungle of the Big Apple, learning from peers and instructors at the Dance Education Laboratory, or DEL. DEL is a conference for dance educators and students from across the country to convene and study together in New York City.
"We danced for a month together looking at ways to bring dance education back into our communities," Murray said.
Murray has a dance background in New York City as a professional dancer, and she made many connections during that period of her life that made it possible for her to attend the DEL as an Arnhold Scholar. Throughout her life, she has worked with countless other professional dancers as well as dance educators. The relationships that she has built during her dancing career affect her to this day.
"In dance, it's a community, so it's all about who you know, and getting to know different people," Murray said. She also mentioned that her work at McCallum played a significant role in her invitation to the conference.
"I didn't have to apply, so I was invited to be a fellow for this workshop." Murray said. "I would really say that it was based on the work that has been done that we've been doing here at McCallum."
Meanwhile, in the middle of the Pacific Ocean, Natalie Uehara spent time in the tropical paradise of Hawaii. But she wasn't laying on the beach with her toes in the water. Uehara was asked to choreograph the musical Matilda at Diamondhead Theatre in Honolulu.
"
Part of being an artist is being a student and having that chance to learn."
— Rachel Murray
This isn't Uehara's first time choreographing a musical; in fact, she won the Best Choreography Award at the Greater Austin High School Musical Theatre Awards for her choreography of McCallum's 42nd Street. Her clientèle this summer, however, was a bit younger. The cast was made up of children around the age of nine, and the show also featured an adult cast. Uehara admitted that there are challenges that come with teaching adults and young children together.
"Some of the adults, to be quite frank, don't have as much movement experience," Uehara said. "So that's challenging sometimes, and adults just learn very differently than children."
The relationship Uehara built with the children's cast was beneficial for both parties. While the children had the chance to develop as performers and dancers, Uehara learned a lot about the chrysalis of young dancers, realizing that the predominant force steering their evolution as dancers is joy.
"They have a lot of joy," Uehara said. "I would like to try and bring that out in the high schoolers a little more."
Both dance teachers developed their professional dance skills as well as their teaching skills at their respective summer programs. Uehara believes in the synthesis of a professional dance atmosphere and a safe learning environment.
"What I try to do here at McCallum is present a professional atmosphere, which is kind of what I'm used to from my work before becoming an educator," she said. This professional dance experience helps to prepare McCallum dance students for their future as artists.
At DEL, Murray also worked in a professional environment she hopes to bring back to her classroom. "The heart of the program," she say, "is really about bringing the professional world of dance [to] dance education when we're working with younger people."
The McCallum dance teachers work with students every day, helping them to learn and develop as artists, but they believe that they sometimes lose sight of their own development as dancers. Over the summer, both teachers had the opportunity to develop their own artistry and focus on themselves.
"
I think that if everyone can be a little bit more joyful in all of their arts classes, whether it's dance or not, their creativity will blossom."
— Natalie Uehara
Speaking about what she learned at DEL, Murray says, "The philosophy is that as dance educators we're dance artists. And so, to develop as an educator you have to develop your craft as an artist."
Through having the opportunity to take a step back from her teaching role and learn, Murray was able to gain perspective on what it's like to be a student.
"Part of being an artist is being a student and having that chance to learn," Murray said.
Uehara was also given the opportunity to find some peace and rest over the summer. She thinks that as a public school dance educator, her mind can get cluttered with all of the requirements that come with teaching arts at a public school. She contrasted that complicated environment with that of a choreography job.
"I was able to really focus in on one thing, and that was something that I don't often get to do," she said.
Although they spent their summers at opposite ends of the planet, Uehara and Murray found that they have similar takeaways from their experiences. They developed themselves as artists, cultivated their abilities to present a professional atmosphere and learned more about how to help their students flourish. Above all, the teachers want to help their students find what is constantly suppressed by stress, schoolwork, and other commitments: joy.
"I think artistic freedom comes from joy," Uehara said. "I think that if everyone can be a little bit more joyful in all of their arts classes, whether it's dance or not, their creativity will blossom."
To read more about students' summer adventures, check out the @MacJournalism Instagram feed or scroll through the hashtag #MacSummerKnights2019.