Nau's the time to remember the past
The historic Austin pharmacy, soda fountain and grill depicts a simpler time, faces an uncertain future
In the late afternoon, a relic in the heart of Austin is rarely visited. Nau's Pharmacy opened its doors in 1951 with a lunch counter, a medicinal pharmacy and a front convenience store. Laura Labay, the owner's daughter, has worked there for 20 years. "My family bought Nau's in 1971, and my dad started there in 1963. The original owners were two brothers, and they didn't have any children so they offered it to my parents. The idea is that Mr. Nau had gotten ill and so my parents bought it in the spring of 1971." Residing for 67 years on West Lynn, Nau's is still open for business.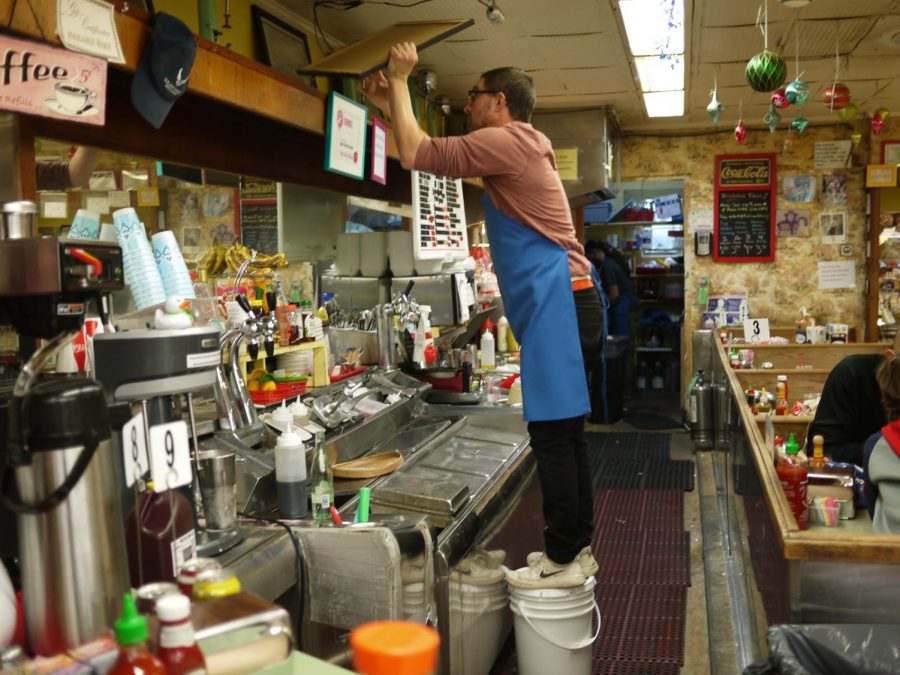 An old fixture
Above the ice cream freezer and the display of mirrors, old black-and-white photos show the age and history of the place. The lunch counter runs through staff quickly because of the amount of work the job takes to keep the vintage appliances shiny and the sheer mass of people who come in regularly for lunch. "I think it's quite unique that we've maintained the old fixtures because a lot of films and different people have come in to take photographs," said Laura Labay, the owner's daughter. "They're very well worn but at the same time a lot of other people would have ripped them out because they don't fit modern-day merchandising, but we've kept that original look with all the challenges that come with that."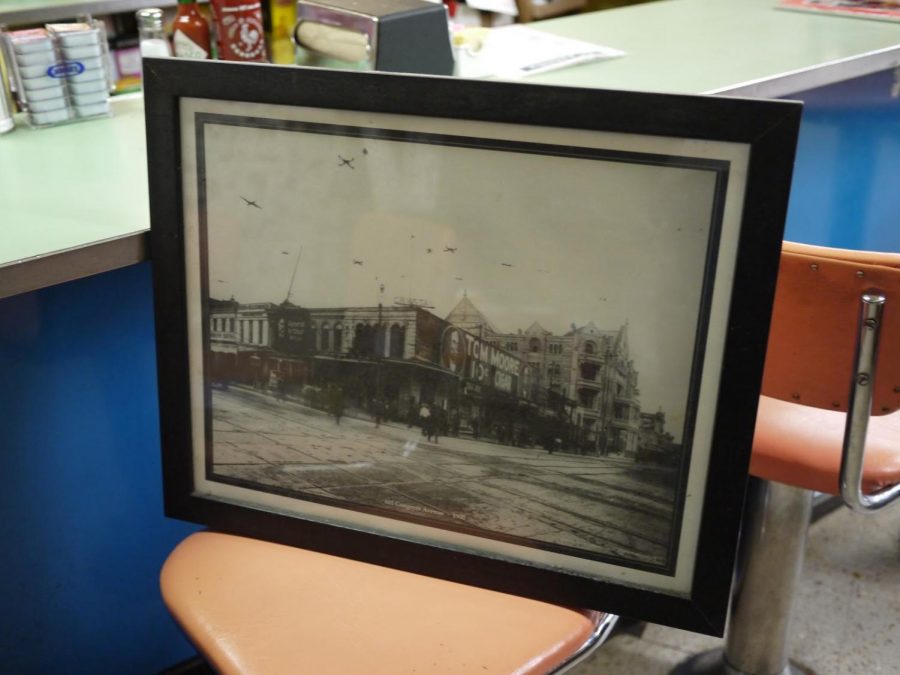 High-end or just end
This photo sitting in one of the original salmon swivel chairs is a unfamiliar scene to most, as it depicts Sixth Street in the year 1900, with no cars, no lanes, just people and an old store front. "The cost of living in the neighborhood used to be very reasonable, and there were a lot of little places to rent," said Laura Labay, the owner's daughter. "You could get a very, very cheap house, and now there's just no such thing anymore as cheap rent. It's like we can't even afford to live over here." Even with Clarksville being deemed a historic district of Austin, the price for the family-owned storefront is not small. "It used to be high-end Jeffrey's and us and the occasional pizza shop that would come and go or something little, you know, but now we have restaurants on either side of us that are competing with us."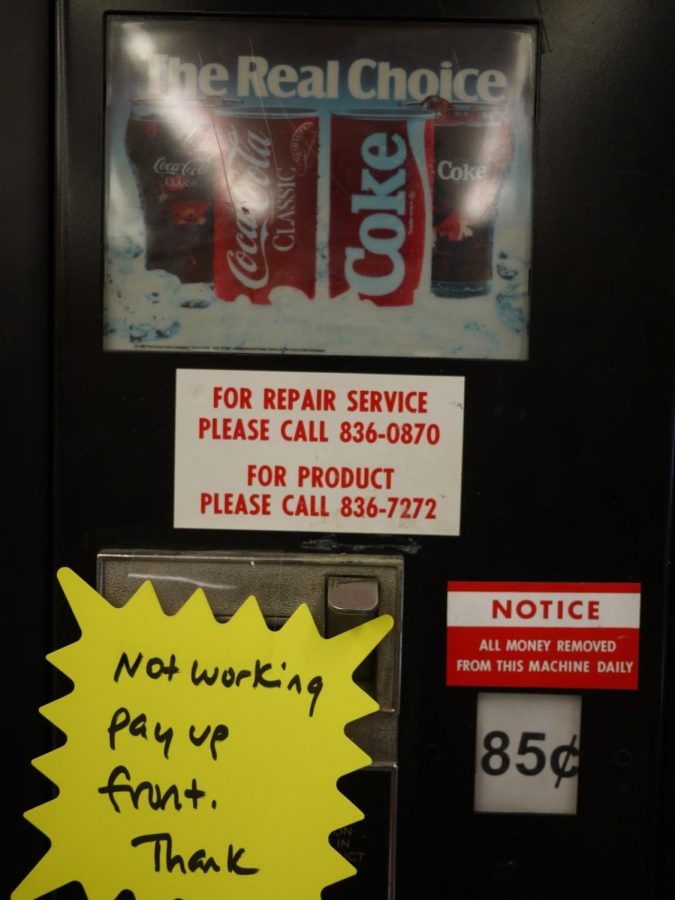 When The Real Choice was the only choice
A Coke machine before Diet Coke was even a thing sits greeting everyone who comes in with a friendly reminder that Coke is "the real choice." The whole store feels nostalgic for simpler times and soda even if it's your first time in. "A lot of people would have tried to sell it or lock the door," said Laura Labay, the owner's daughter, "but those people have helped us maintain our business all these years. And you know I'll try and take deliveries to them personally, or I'll try and bring them something special." The long legacy of Nau's has attracted not only new folks looking for a place to have a burger but also a place where old friends meet on Thursdays, and families come in with stories of their parents' memories of Nau's. "We really consider our clients family and you know now we have some three generations of in-house accounts," Labay said. "My father may have met their grandparents or their parents, and now their child is going to college or they come to work [here]."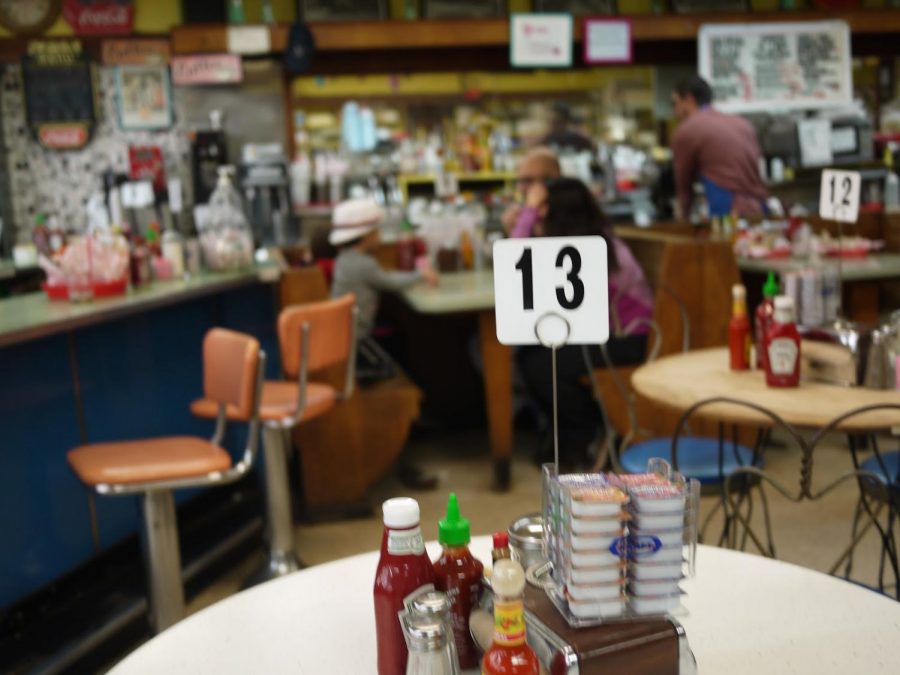 A colorful scramble
A view from table 13 shows the colorful scramble and order-in-chaos that comes with 60, going on 70, years of experience. With the current owner, Mr. Lambert Labay's old age, the responsibilities and maintenance are starting to fall more and more heavily on Laura's shoulders. "We're having to tear down our family home after many many years, which has been, you know, a very destructive force for the pharmacy," she said about the West Lynn property, a landmark for the neighborhood, "It's a little bittersweet this Christmas you know having my dad been sick last Christmas Eve. It's just a precious time to have everyone together, so the best gift right now would be the gift of health."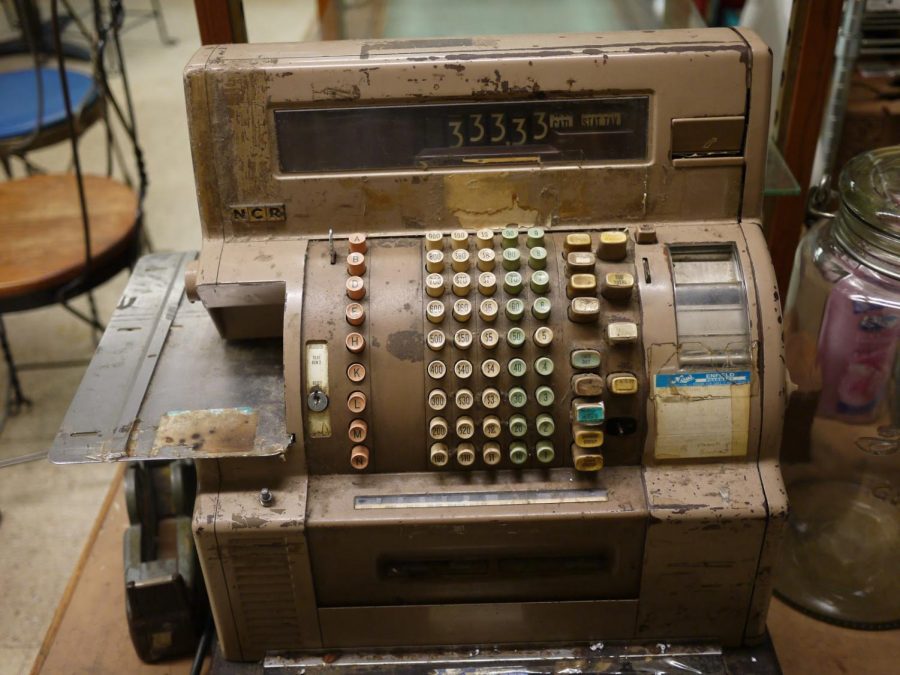 Lucky No. 3
A rusted cash register sits next to boxes of straws and paper cups sporting the lucky number three, permanently. Facing the fate of the historic pharmacy is difficult for Laura Labay, the owner's daughter. "Well I personally don't have any children and after, you know," alluding to the waning health of the current owners. "I have a sibling, but he's not very interested in the business, so it will eventually have to be sold because I can't professionally keep it going, so we're trying to keep it running as long as we possibly can."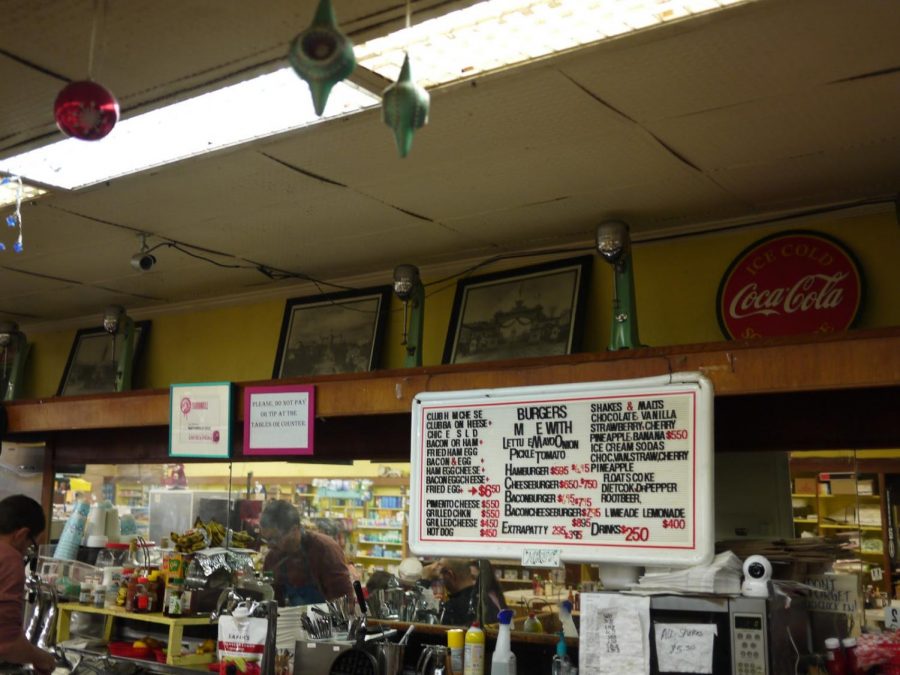 Some things never change
The ornaments hang all year long from the counter's ceilings, and the menu never changes, sporting low prices and fresh food. The Coca-Cola signs and original shake machines watch over the patrons from their high perch with a series of black-and-white photos. The character of the pharmacy doesn't, and probably won't, change, keeping it weird in Old West Austin.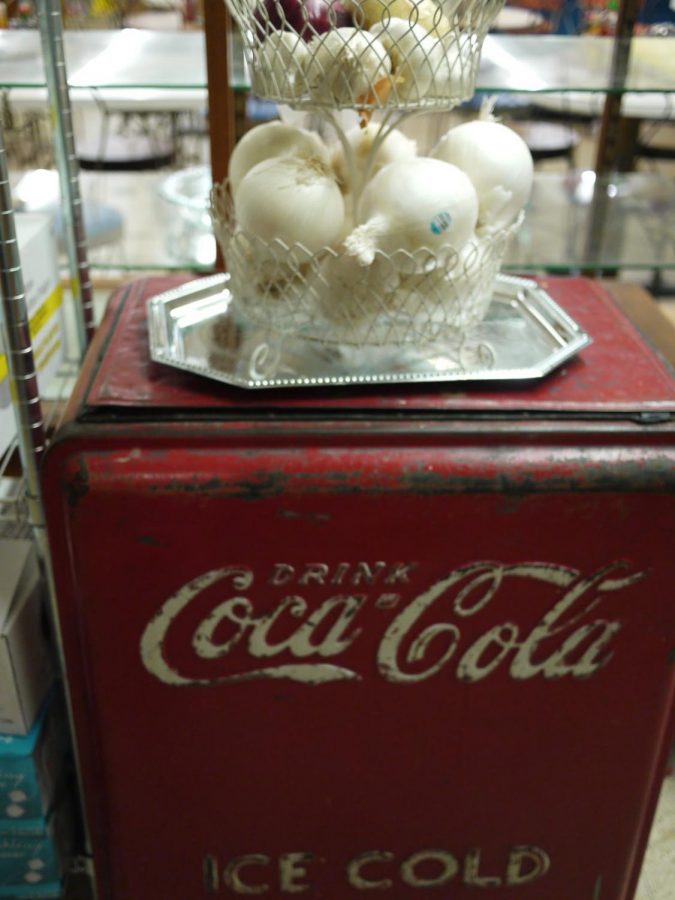 A colorful memory
A basket of fresh onions sits atop a old Coke refrigerator, painted red and white to match the interior of the counter, with its signature Coke red signs and wallpaper. The color red has a history with the Labay family as well. "The first thing I remember, kind of a silly thing, is that there was this nail polish," said Laura Labay, the owner's daughter. "I had tried to take it off the display, and of course it had to be red, and young girls are always interested in … makeup and nail polish. I remember that was the first time I think I ever got in trouble. I think I was two or three years old, but … we have those white tan floors, and I cracked it when it dropped. And I remember my dad asking my mom to take the kids home. That is something that I remember distinctly." The nail polish is now gone, but the now laughed about moment lingers. "My mom said it was a big mess they had to get acetone or nail polish remover. And there's probably a pink stain still left somewhere."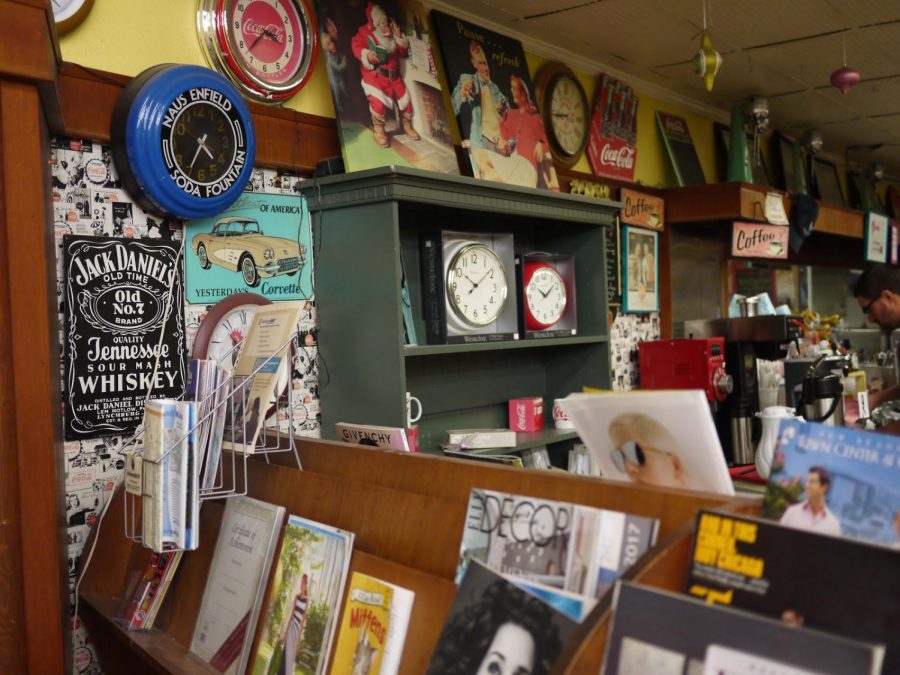 The writing on the wall
Peeking over the magazine stand, the view of the coffee maker is keenly obscured, but the signage and many clocks are still on display for any news junkie, or Vogue magazine enthusiast. Collecting objects of interest for the store has been a tradition in the Labay family. "When I was a young child, we would go to gift shows, whether it was Barons in Waco or the Dallas trade mart in Dallas," said Laura Labay, the owner's daughter. "It was just fascinating as a child to go up there and see the indoor waterfalls and the koi pond and the trademark hall that they still have." Laura tells about the visits for scouting exclusive objects for the storefront. "It was just the most exciting thing to go to Dallas; they had tall buildings, and they have freeways and you went into all these places that had really expensive beautiful glassware and back then what they called kitschy knickknacks, and of course they had all this porcelain sculpture and glassware, everything that a child would want to break."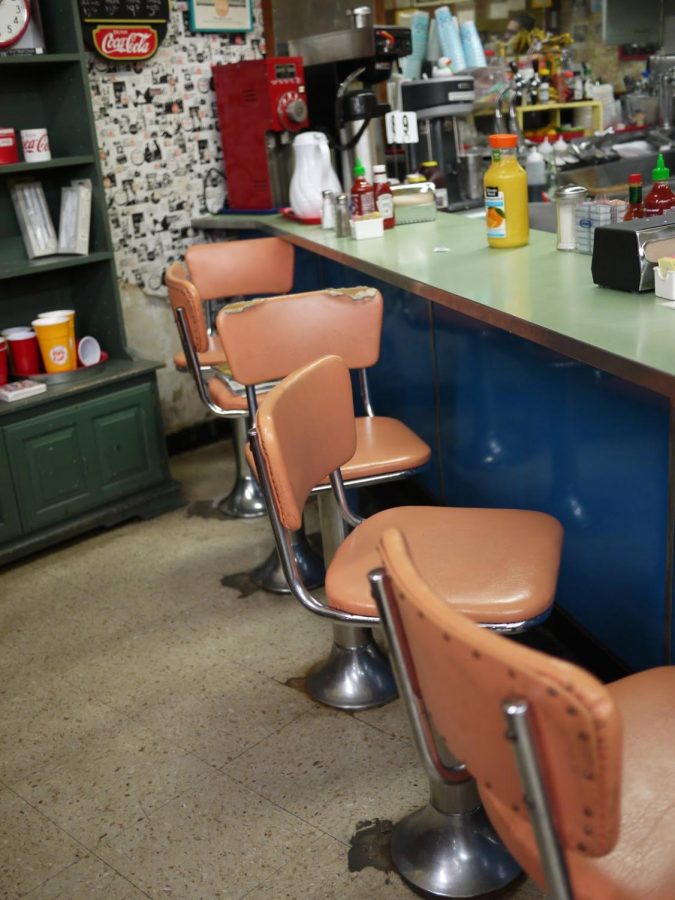 Service to the counter
The history of Nau's Pharmacy and counter still stands upright and welcoming for anyone who wishes for those "good old days." The salmon swivel chairs and teal lunch counter are the original models, and the friend of many a customer over the years. Laura Labay's service to the counter has been considerable, and the troubles that come with managing all three aspects of the store can take a toll on a person. "It's so hard to separate yourself from your work life and your personal life," she said. "And I'm still working on that. It's so hard to do because, well at least for the last 20 years I've always dropped everything to fill in for a cashier or fill in for whatever we have. I'm on call for the burglar alarm and anything and everything that's gone wrong I'm responsible for, and so it's been a lot of sacrifices."