A Fat #TuesdayTop10 celebration of Mardi Gras
The Shield gets a bead on a family-friendly parade to commemorate the last days before Lent in Lousiana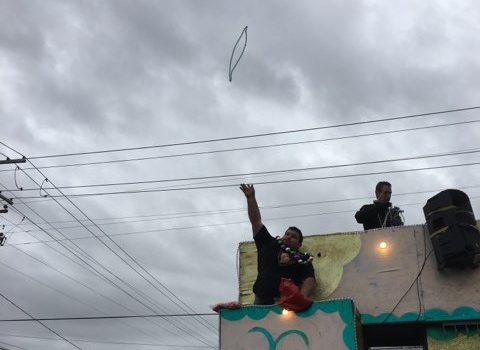 Hang on for a minute...we're trying to find some more stories you might like.
Photojournalism student Jack Hester attended a Mardi Gras parade in Lafayette Parish, La., on Saturday, Feb. 3. The small city of Carencro hosted the traditional Mardi Gras parade. Hundreds came to the parade to celebrate the holiday. People on floats tossed beads or another items, and people along the parade route tried to catch as many beads as they could. The intermittent rain did little to dampen the enthusiasm of those who attended.
In our latest #Tuesday Top 10, which coincides with Fat Tuesday celebrations all over Louisiana and the nation, Hester takes you on a virtual tour of the parade in Lafayette Parish.