Our favorite moments from 2017 football banquet
Today's #TuesdayTop10 takes us back to Sunday and the best images from year-end dinner
Hang on for a minute...we're trying to find some more stories you might like.
On a night when the most successful football season in school history was celebrated at a year-end banquet, perhaps the most powerful moments of the night were those in which the improbability of the season became unmistakably clear. Today our Tuesday Top 10 presents our favorite moments (in images and video) from Sunday's football banquet, and because the team won 14 games, not 10, we decided to make this week's Top 10 a Top 14. And then we threw in a few extra points for good measure.
1. iHSFAN names Coach Taylor Bush's Chicken Coach of the Year.

2. Coach Taylor gets emotional while thanking his coaches.
3. Cheer, Blue Brigade sponsors thank football program for a great season.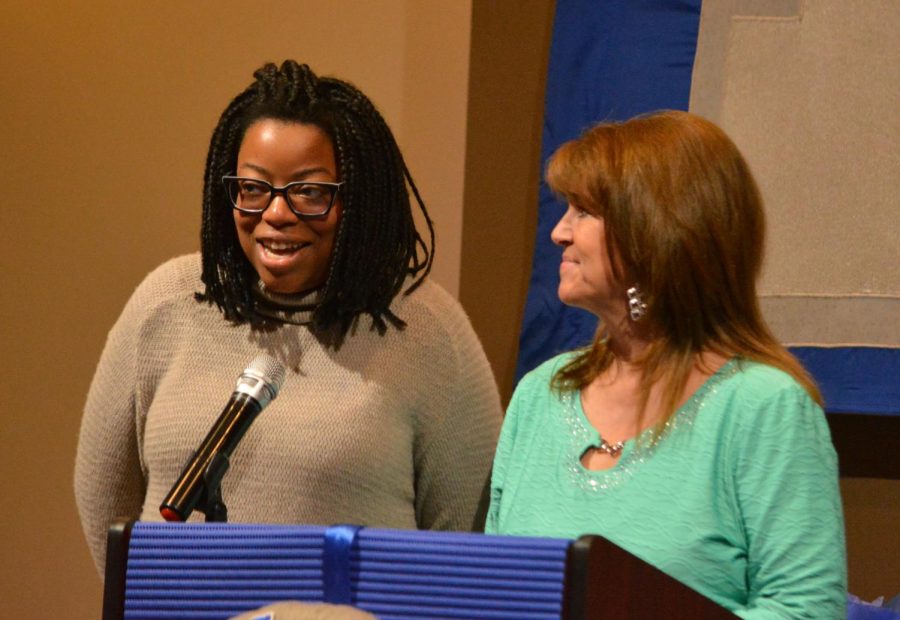 4. Coach Taylor discusses how beating LBJ made his team BELIEVE in itself.
5. Coach Stancik returns to congratulate freshman team for learning the value of hard work.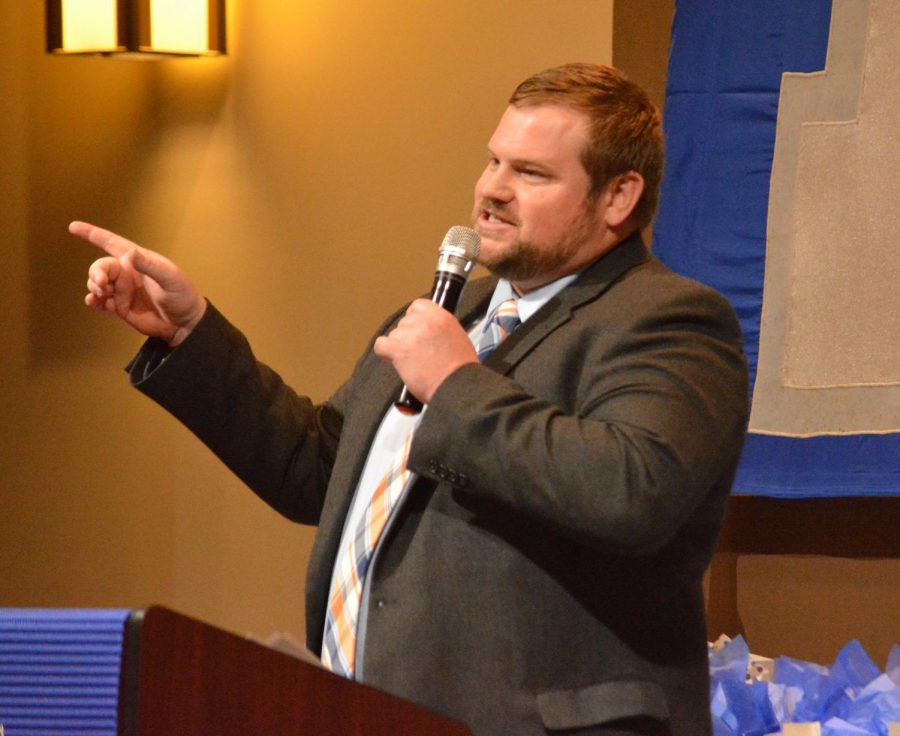 6. Coach G expresses pride in his defense's perseverance through a tough start.
7. Coach Schneider puts the 2017 Knight offense in historical perspective.
8. Seniors Davis Roe, Ian Carson recognized for making All-State Academic Team.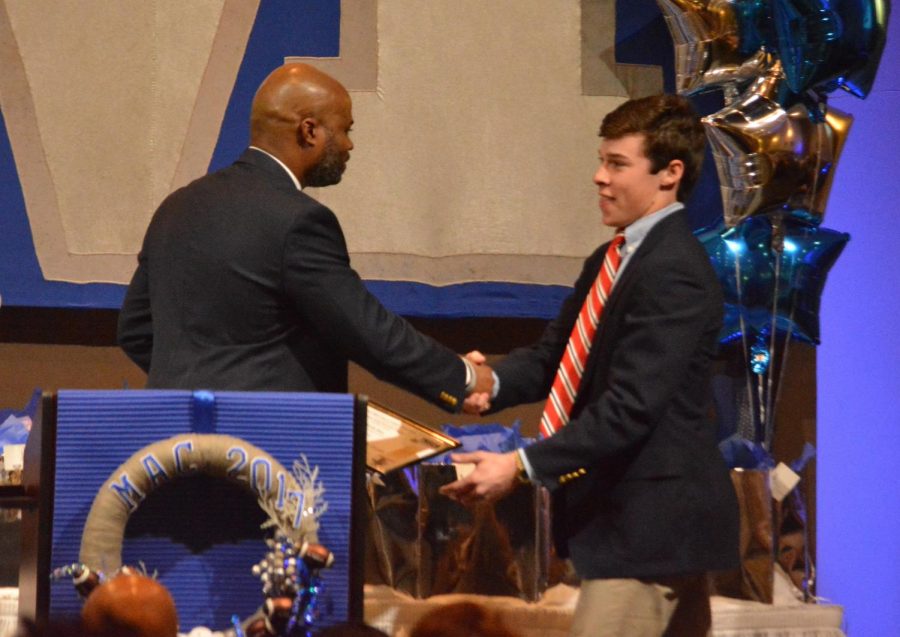 9.  Coach Taylor honors Copeland, Julian for making First Team AP All-State.
 
  10. Ian Carson chooses to stand with the defense not the offense during UIL medal presentation.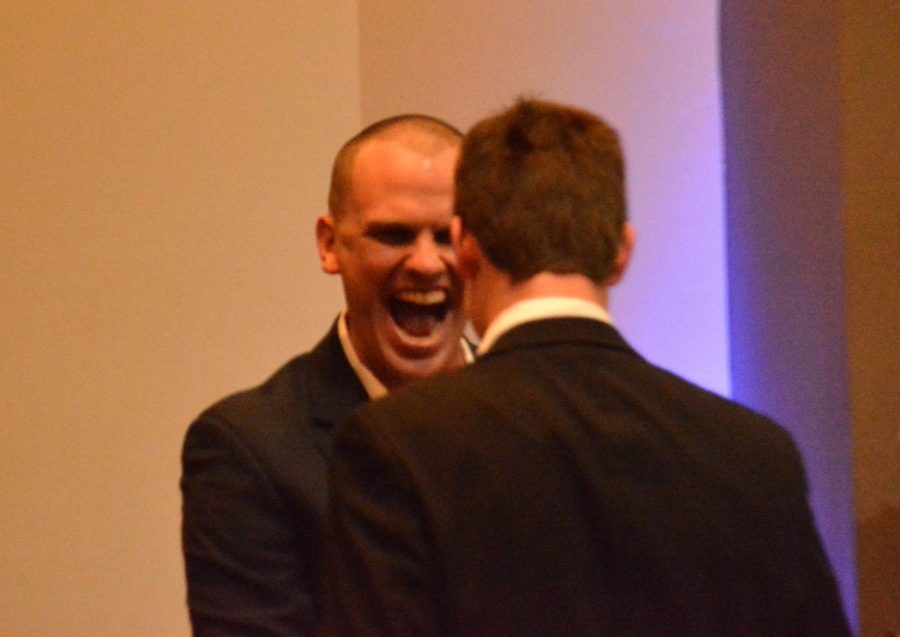 11. Mr. Featherstone busts a move when he receives a UIL medal from the coaches.

12. Coach Taylor distributes UIL medals to trainers, ball boys and the coaches' spouses.
13. Booster Club awards $10,000 in scholarships to football seniors.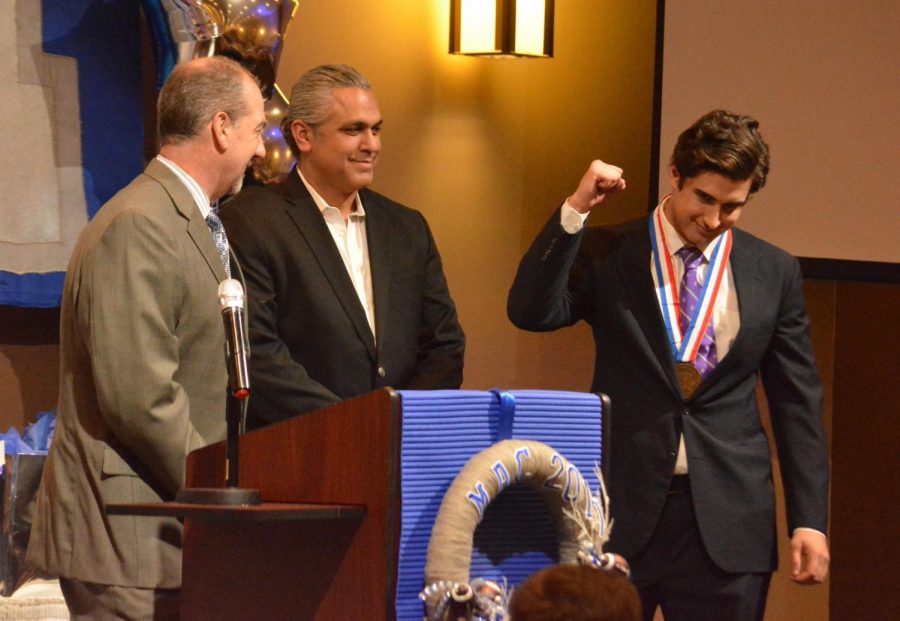 14. Coach Taylor presents the Fighting Knight Award to …
BONUS COVERAGE: