Crime on the rise around school area
Ramòn Walker
February 23, 2015
Filed under News
Hang on for a minute...we're trying to find some more stories you might like.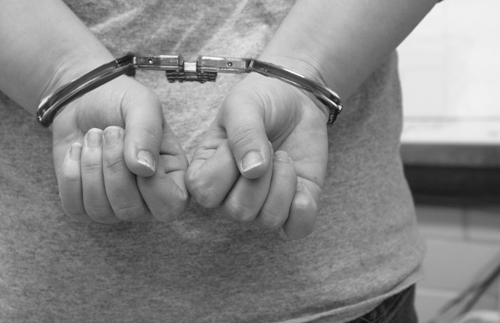 Neighbors concerned about recent murders, theft
Upon arrival to the Shelton home on the 1700 block of Brentwood Street around 11 a.m. Dec. 15, the caretaker of 85-year-old Sidney Shelton and 83-year-old Billie Shelton noticed that the door was left open. The couple was found dead inside. Shortly after discovery of the bodies, the death of the Sheltons was reported as murder.
Shawn Gant-Benalcazar and Timothy Parlin, charged for murder of an Austin choir director Kathy Blair only weeks before, are suspects in the murder of the Sheltons. Police said they are very confident the pair are responsible. This information being released has brought relief to the neighborhood community, though crime still rises in the area.
The rising crime rate in the neighborhood is due in part to an increase in package theft, especially during the holiday season, when packages are left sitting on doorsteps with gifts for the whole family. Often these packages are left vulnerable to theft, while the shopper is busy at work.
When packages get taken right from your front porch, your neighbors get robbed, or an unsuspecting elderly couple gets murdered down the street, it can cause a lack of trust and a disappearance of the sense of security that your home should give you. Parent Amy Villwock, who lives in the McCallum neighborhood, is one of those concerned by the increase in crime.
"It's unsettling," she said. "I had a mandolin stolen. My friend asked me if he could deliver it to the porch, and we've never had any problems before, so I thought it'd be fine. I kept on waiting and waiting, and we traced it, and it had been marked delivered on the previous Thursday morning, so I came to the conclusion that it had been stolen."
Villwock had heard about an increase in crime in her neighborhood. From what she had heard, the police even arrested someone for stealing packages on her street, and there was a murder in the neighborhood, too. There was a huge increase in stolen packages lately.
"It unsettles me and makes me angry that I can't have packages sent to my porch," Villwock said. "It also makes me concerned to leave mail out. I don't mail checks from the house anymore. Now I have [packages] mailed to work, but there are days when the office isn't open, so I can't have things delivered on those days. It's just more inconvenient."
The raising crime rate in the neighborhoods near McCallum causes inconveniences for both community members, and storeowners. Aside from the theft of holiday packages, local crimes include vandalism, shoplifting, and robberies. Living in an area with these crimes popping up can be an uncomfortable situation. Kristi Hartford, who lives down the street from the Shelton home, is one of the many affected community members.
"Since the murder down the street from us, and what I've heard of robberies in the area, every time I go in or out of my house, I make sure I lock both locks." Hartford said. "I hate living with this paranoia, while just months ago I felt comfortable having my door wide open."
Your home should be where you feel most safe, but lately community members have lacked a sense of security. The raised crime rate also brings more police activity, which Harford said was nice, but didn't compensate for the insecurity.
"I think we all in our neighborhood need to help each other by keeping alert and vigilant, but not paranoid." Vilwock said, "and when in doubt, go to the police with concerns instead of taking matters into our own hands."