The morning after
Post-Turkey Day shopping dream for some, nightmare for others;
REI bucks Black Friday trend by giving employees a paid holiday
When you wake up in the morning, your memory is clouded by the events of the day before. Bleary eyed and stomach stuffed with turkey, you jump out of bed: the day you've been waiting for is here. Great sales, long lines and people, lots of people. Black Friday is known to most as the day after Thanksgiving, a day to kick off holiday shopping that is full of door-busting sales. To some students, sophomore Aly Candelas among them, Black Friday is more than that a chance to find some great deals.
"Usually the day before Black Friday, I will be with all my cousins," Candelas said. "We go through all the magazines, choose things that we want to buy, and then we will go to Target or wherever. We will look specifically for that stuff, and it's so fu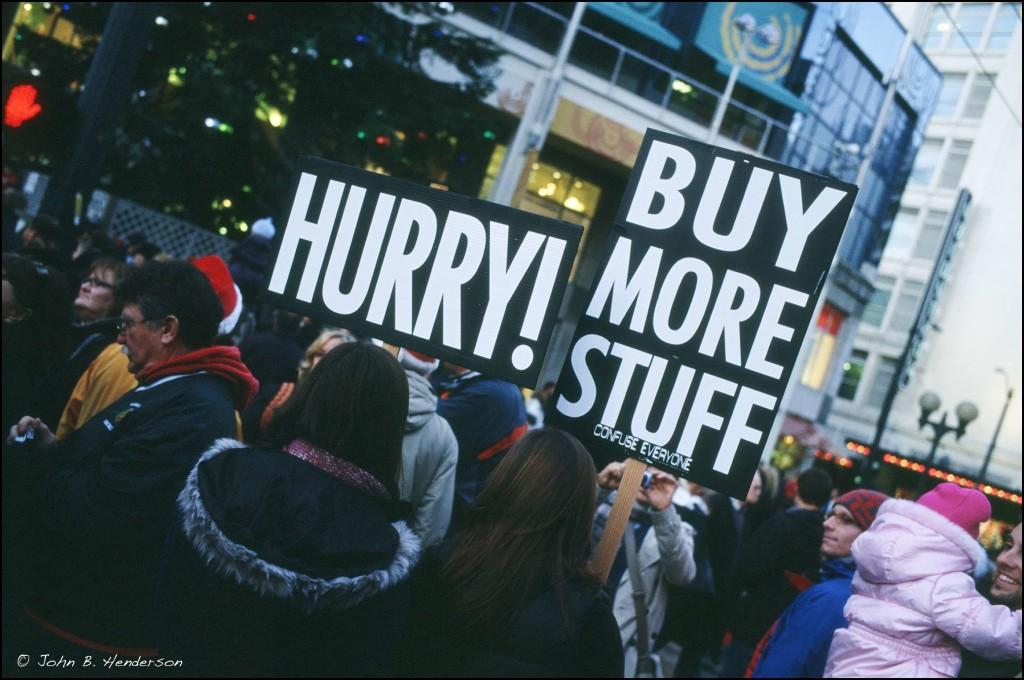 n!"
Candelas' enjoys Black Friday shopping as a family event. It brings her joy to spend time with her extended family and get great deals. Not everyone enjoys Black Friday as much as Candelas though.
"I don't like to go Black Friday shopping because of the crowds and everyone trying to take stuff," sophomore Abbi Richter said. "Once when I was younger my mom took me with her and I got trampled by this family at Target."
Richter dislikes Black Friday because she is claustrophobic and all the shoppers make her nervous. To avoid the crowds, she will shop online.
"I have used Lululemon, Target, and J.Crew because they have pretty good deals, and they can sometimes be expensive," Richter said.
Senior Claire Holland has tried to go Black Friday shopping, but had a similar experience to Richter.
"A couple years ago, I went Black Friday shopping at Best Buy to try to get a deal on a new iPhone," Holland said. "Unfortunately, when I got there, there were so many people and I had a panic attack and never got my phone."
With the huge numbers of shoppers, and the price of items, some people must be trampled and have their items taken out of their cart.
"I saw this old lady fall down at a Target," Candelas said. "Instead of trying to help her, my 86-year-old grandmother walked right past her and grabbed something right out of her cart and just kept going."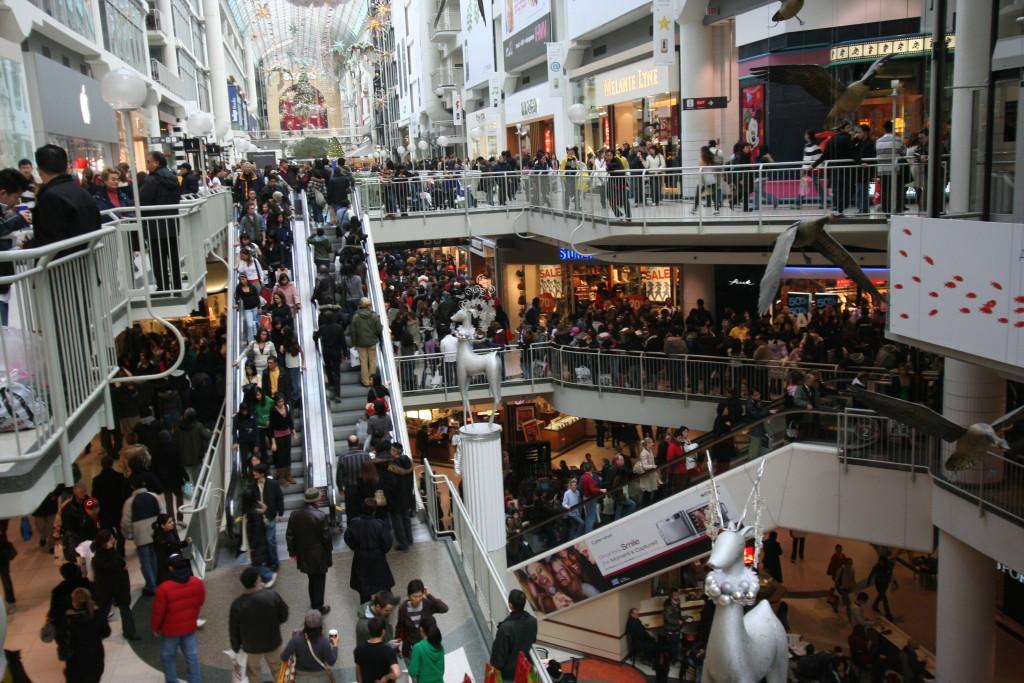 In order to avoid crowds and celebrate the holiday, this year, REI, an outdoors store, is closing down all of its stores and giving its employees a paid day off.
"I think it's great that REI is closing for Black Friday and not supporting the insane amount of consumerism, " said Holland, an REI employee. "They are encouraging everyone to get outdoors, get active, spend time with family and loved ones by closing for Thanksgiving and Black Friday. Plus, a paid day off is always nice!"
Richter supports REI's policy and thinks that it is good for employees to spend time with their loved ones.
"I guess that it's bad for the people who wanted to go into REI, but it's good so the workers can go do their thing if they are into that," sophomore Sarah Childs said.
The future of Black Friday may change if other stores start to follow in REI's footsteps.
"It's made REI pretty popular among outdoorsy people and other retail places have noticed we're doing this," Holland said. "I hope others will follow, but I think most stores will want to stay open and make as much money as they can, but who knows?"