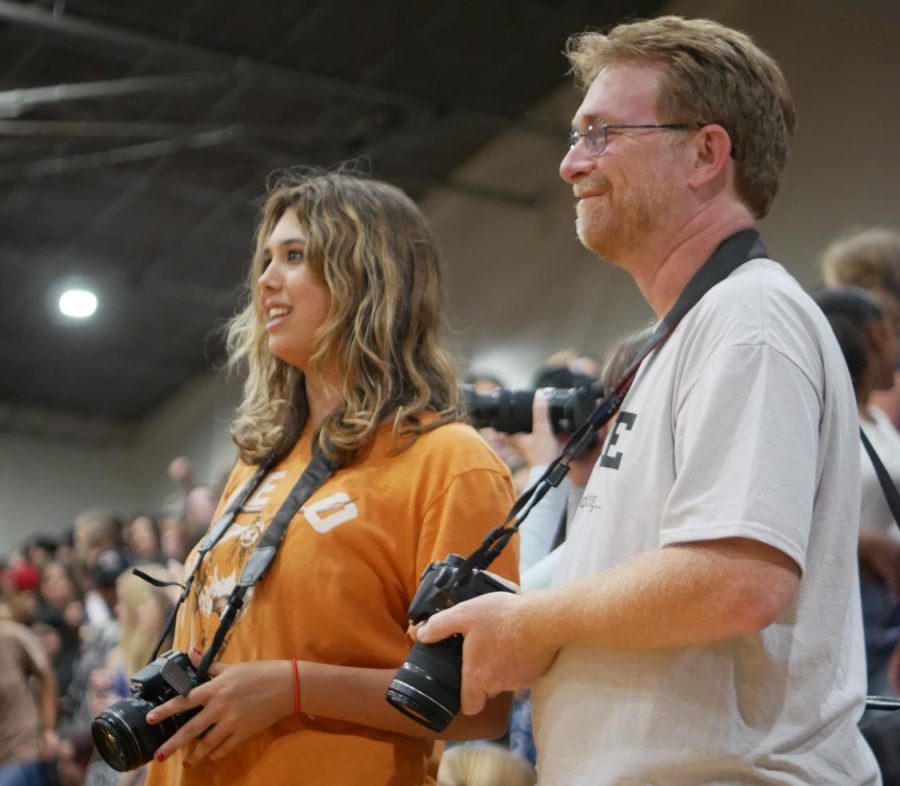 Frank Webster
TO MAC AND BACK: After 27 years of teaching, Frank Webster has returned to where his career started, McCallum High School. 26 of those years were spent at Kealing Middle School as an 8th grade magnet English teacher and songwriting teacher. But for the first year after earning his teaching certificate, Webster took a job as McCallum's permanent substitute.
"I loved being the permanent sub there because I was spending time in every single classroom," Webster said. "I knew every single student in McCallum. I got to see how the whole place worked on a very specific scale with every classroom and with every student. That's why I've loved McCallum for so long."
Coming back to McCallum was the path Webster always intended to take. One twist, however, is the courses Webster is teaching: yearbook and commercial photography.
"Hopefully, the kids are going to be teaching me a lot in this first year," Webster said. "I don't want to come in and shake things up. I need to spend a lot of time listening to the kids to find out what really worked last year and what we might need to change and let the kids take the lead on that and then do my best to guide and support them through that."
Reporting by Alice Scott. Photo by Dave Winter.