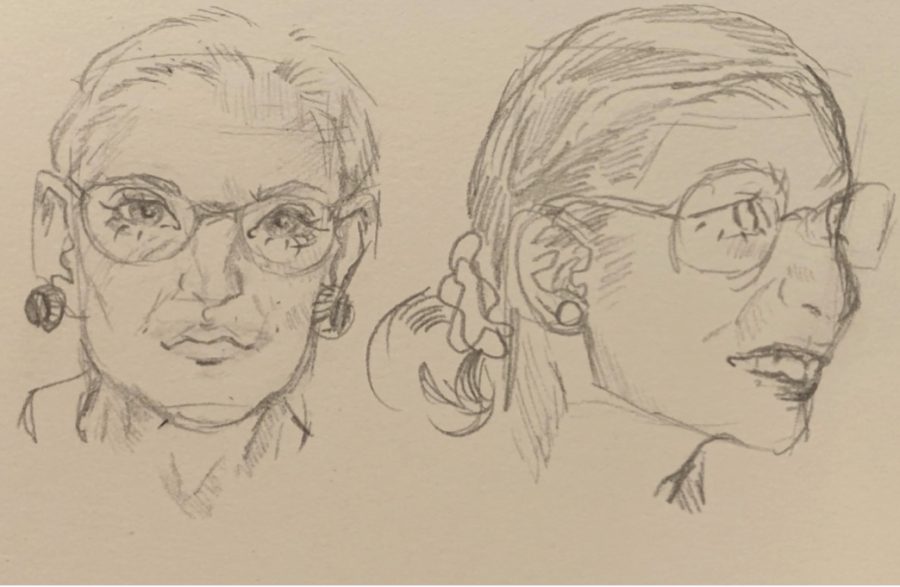 Elizabeth Miranda
Remembering RBG, honoring her legacy
Supreme Court Justice Ruth Bader Ginsburg lost an 11-year battle with cancer on Sept. 18, after a lifetime of fighting for causes including the gender wage gap, racial inequality, pushback on the legalization of abortion, equal protection and LGBTQ rights. She was a trailblazer, and her legacy has inspired many of us in the McCallum community.
For their weekly sketchbook assignment, Drawing I and Drawing II students in Ana O'Keefe's online art classes submitted sketches of Bader Ginsburg as a tribute to her legacy and lasting impact on American life.
In non-pandemic times, you would have seen these sketches featured in the main hallway art gallery. We are proud to showcase them here along with statements from McCallum students about what RBG means to them and how they will remember her.