Artistically Speaking: Sophie Lewis
Accomplished junior pushes herself to excel in musical theatre, cheer, modeling and pageants
The Shield: When did you decide to start participating in pageants?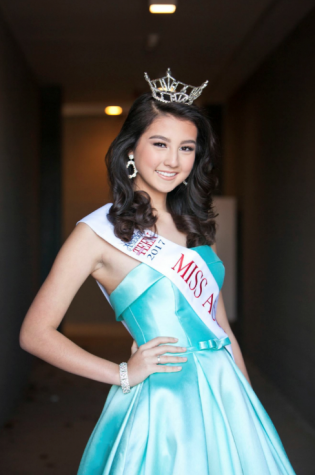 SL : When I was 4 years old I got a flyer in the mail for a scholarship pageant called National American Miss and of course, being a 4-year-old girl, I immediately begged my mom to let me do it. The youngest you could be to compete was actually 6 so I waited two years and haven't stopped doing them since.
TS: How has doing pageants altered your life?
SL: I feel it has made my life so much better! I have gained a lot of confidence, friends from all over the world, interview skills, on stage skill, and so much more. Almost all of it is transferred into my everyday life and made me a better person.
TS: What was your favorite thing about being in West Side Story?
SL:  My favorite thing about being in West Side Story was constantly pushing myself! I am by no means a dancer, so when I was casted as one I was super nervous. I worked hard during rehearsals and at home to learn all the dances and I was really proud of myself by the end of it, even though it was pretty terrifying!
TS: How was your experience modeling for Blush in Dallas Fashion Week?
SL: Modeling for Blush was one of the best experiences! I traveled to Dallas and stayed in a hotel with roomates, which was pretty out of my comfort zone but ended up being a blast. We did four fashion shows a day and each show was about an hour long. My toes are still numb for those four long days! But I made so many new friends and had an amazing time wearing all the dresses for Blush!
TS: What are some of the pageants you have placed in?
SL: Some of the pageants I have placed in are National American Miss and International Junior Miss! I spent those ten years of my life winning state titles and placing 3rd, top ten, and top 15 and the national and international level! I also competed in the Miss America's Outstanding Teen organization where i won Miss Austin's  Outstanding teen and competed at Miss Texas' Outstanding teen in 2016! Being able to represent Texas and Michigan at nationals has always been so much fun and I am so excited to have now moved onto the Miss USA and Miss Teen USA system! I just recently competed in the Miss Austin Texas Teen USA Pageant where I placed first runner up! This November I'll be going to the Miss Texas Teen USA pageant to compete!
TS: What connections have you made through Pageants?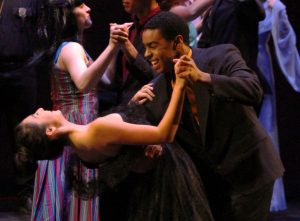 SL: I have made so many amazing connections through pageants like modeling for the Blush company, to meeting amazing friends and role models! I have had the opportunity to work with fitness coaches like Josh Benton, runway coaches like Bill Alverson and Jeremy Monlux! What starts out as working together actually turns into friendships! One example is when I had one of my first photo shoots with Kathy Whittaker. Little did I know that later I would be so close with Megan, her daughter, and Kathy as we would all continue pageants together! I love working with so many talented people and gaining new friendships.
TS: What is your favorite thing about being in Cheer?
SL: I love being pushed out of my comfort zone and working as hard as I can! I have never done cheer in my life before so deciding to try out a month before, meant I needed to put tons of work. I found out that I had a lot of fun doing cheer and knew that I had a lot of fun doing cheer and knew that I would have a great time on my high school team! Now, I'm able to get in a good workout every day, try new and exciting things, and again gain many new friendships! I love being able to bond with my team!