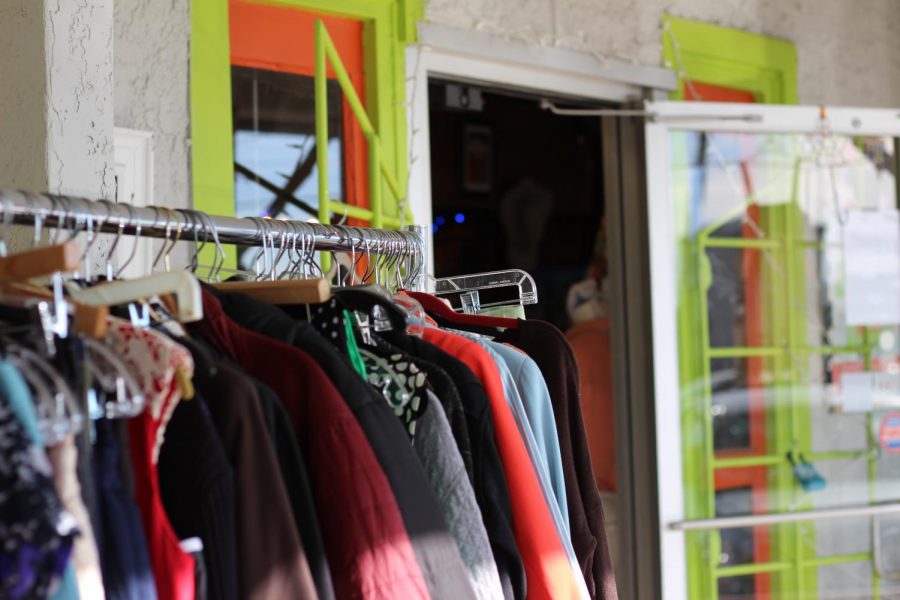 Places to shop: Austin Pets Alive thrift store
Feel like you're doing good and treat yourself all in one when you stop by the new thrift store that benefits Austin Pets Alive at 5801 Burnet Road. The store opened last May and relies on kind and helpful volunteers and donations to benefit Austin's most vulnerable animals. The store's mascot, Sweetie the dog, runs around the store and is one of the many friendly faces that greets you when you arrive.
The store looks small from the outside, but it's really amazing how much they economize the space inside. It doesn't feel too crowded, and you can easily find something from the vast selection of clothing, shoes, decorations, records and more. Unlike some thrift stores, the APA thrift store has their its well-sorted and displayed, which makes it so much easier to find things you love.
The inside of the store has different rooms for "designer" vintage wear, which is surprisingly cheap for such a great quality, and media, such as old vinyl records. They have a great selection of clothing, and I never leave the store empty-handed because I always find something so amazing that I just can't pass it up. It's really easy to find good items at affordable prices, so you can totally splurge on clothes, books or records without breaking the bank. The APA thrift is definitely a hidden gem in the Austin secondhand scene.