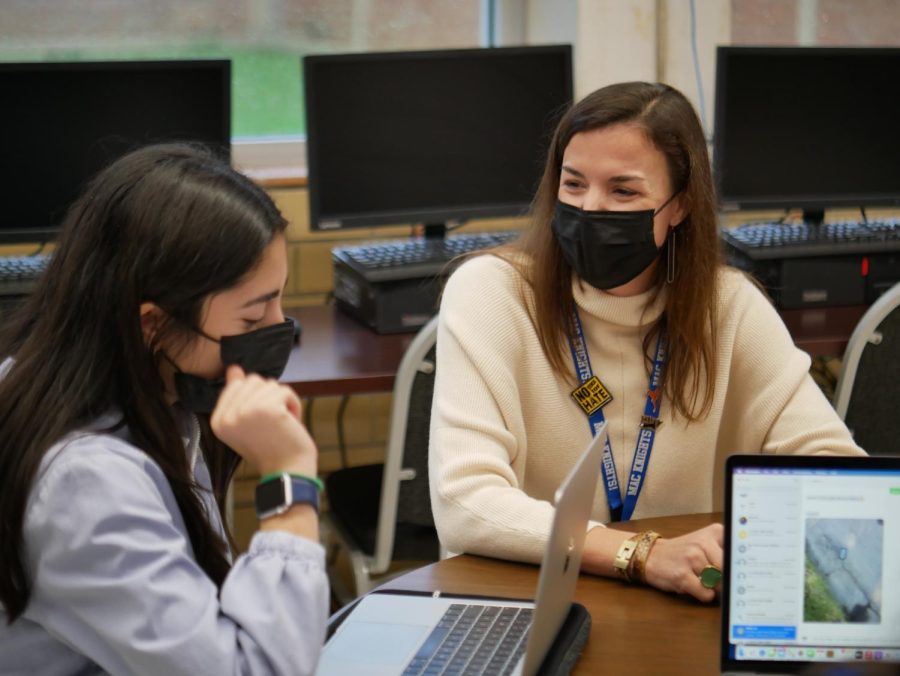 Samantha Powers
One glance into room 130 will paint a picture of Camille Nix's effect on the student body as the new college and career counselor. Stressed seniors from all over the school take advantage of her open-door policy. Whether it's before school, during classes or at lunch, Nix almost always has a line of students waiting to ask her for advice on the next step in their lives.
"I think it's the easiest way to get help," senior Mason Shackelford said. "It's less stressful too, because you know she's always going to be there."
Nix says that her availability is intentional, and she loves having kids in her room.
"My vision of this room is that people are in here all day long, whether it's studying or just chatting with each other or filling out applications and asking me questions and having me do things," Nix said. "I feel like I'm not doing my job if kids aren't in here, so I want it busy."
Shackelford has his own college counselor, but he has visited Nix on multiple occasions to get help with McCallum-specific questions. His experience has been positive.
"The biggest reservation she'll have is she'll say, 'Give me five seconds while I finish this,'" Shackelford said. "But besides that, she's ready to help."
Nix was the building manager and Principal Nicole Griffith's administrative assistant last year, but she was hoping that this job would open up. Nix loves the job because of the positive outcomes.
"It's a happy experience for the most part," Nix said. "It's stressful to get through it, but the end result—it may not be exactly where a student thought they were going to go, but everybody gets in someplace."
Nix's graduate work was focused on college and career counseling. Her biggest takeaway was that nothing is set in stone.
"I'm never going to have all the answers," Nix said. "As soon as I think I know a certain system or the way to do a particular thing, they change it. So, it's ever-changing, and it's fine to not know and look and ask. But it's exciting."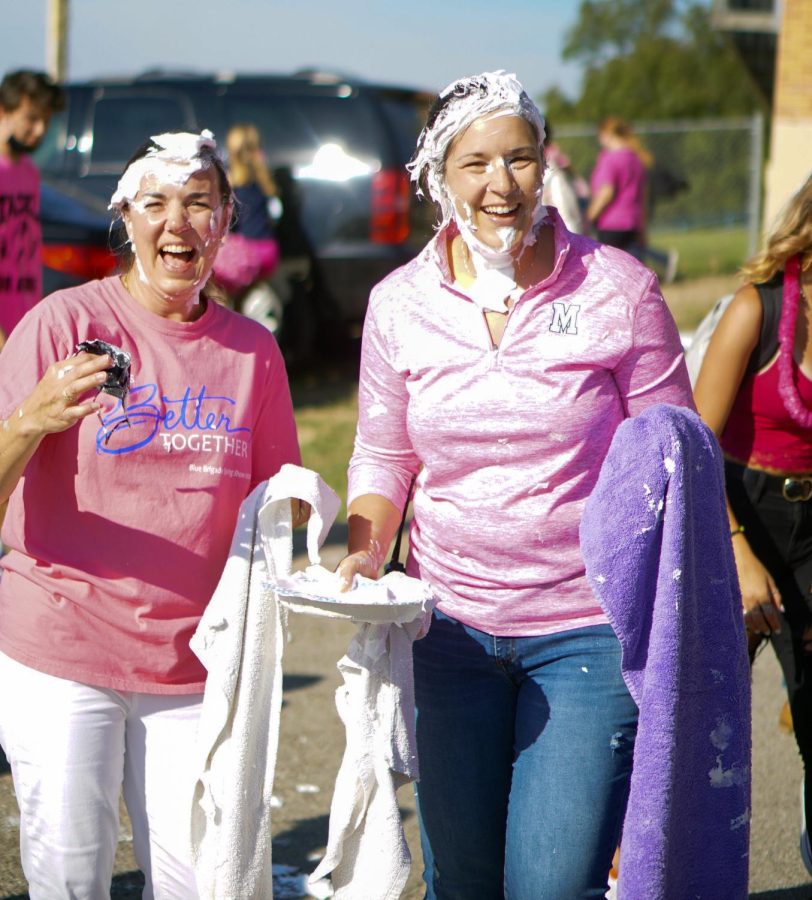 Nix has made an effort to connect with juniors as well, and she's been visiting junior English classes to get the word out that she's there for them.
"I think if they start senior fall, it's a little late—not late in that they can't get it done, but it makes it so much more daunting, I think," Nix said. "And so if they could start some of the pieces of it junior spring, it would be great."
Senior Anna Bausman spends a lot of her time in Nix's room, coming in to work on her applications almost every other day.
"She's just a really great resource for everything college," Bausman said. "The process is very confusing, and I'm always having questions, and I want to do it right. And she's been super helpful, super available."
Bausman has noticed that Nix has become a mother figure of sorts to many seniors, and she suspects it has a lot to do with Nix's welcoming attitude.
"She's been very available and very outspoken about how we're all welcome here, so it makes the process a lot less daunting because you have support," Bausman said. "She's one of those cool teachers you feel really comfortable around."
Nix returns the love to students, and her closeness with many has led them to ask her for letters of recommendation.
"A lot of the kids that have asked me are working and they're here all the time," Nix said. "And so I've been working with them on essays, I've been helping them with the application process, and I feel like maybe there's a personal connection there that makes them want me to do it."
Nix loves that the McCallum culture is so inclusive, and she's learned that many admissions officers share this sentiment.
"One of the things they love about McCallum students is the well-roundedness," Nix said. "Most of you are involved in more than one place, and that's rare. That's not typical. And that you're college-ready. You get to college and there's success, and I think that speaks volumes to your teachers and the kind of academics you guys are getting to prepare for the next step, because you go and you can hang."
Nix says that the diversity at McCallum is rare.
"I love the inclusivity," Nix said. "McCallum is like, 'We love all.' And I think it's great. And I also love that you guys have the room and the space to be involved in multiple things. And somehow, also, you guys are able to be very individual and different from each other, but still really get along and love each other. And that's unique."