Fish No. 27: "Hate Speech"
In this week's "Fish," we learn that the staff of singers working to elect Nessie Bertram might need a few pointers in effective negative campaigning.

And who better to give those lessons than Curtis who (unfortunately) brings cancel culture to the halls of Fish this week? One does wonder, however, why Curtis is trying to cancel the cartoonist who brought his character to life.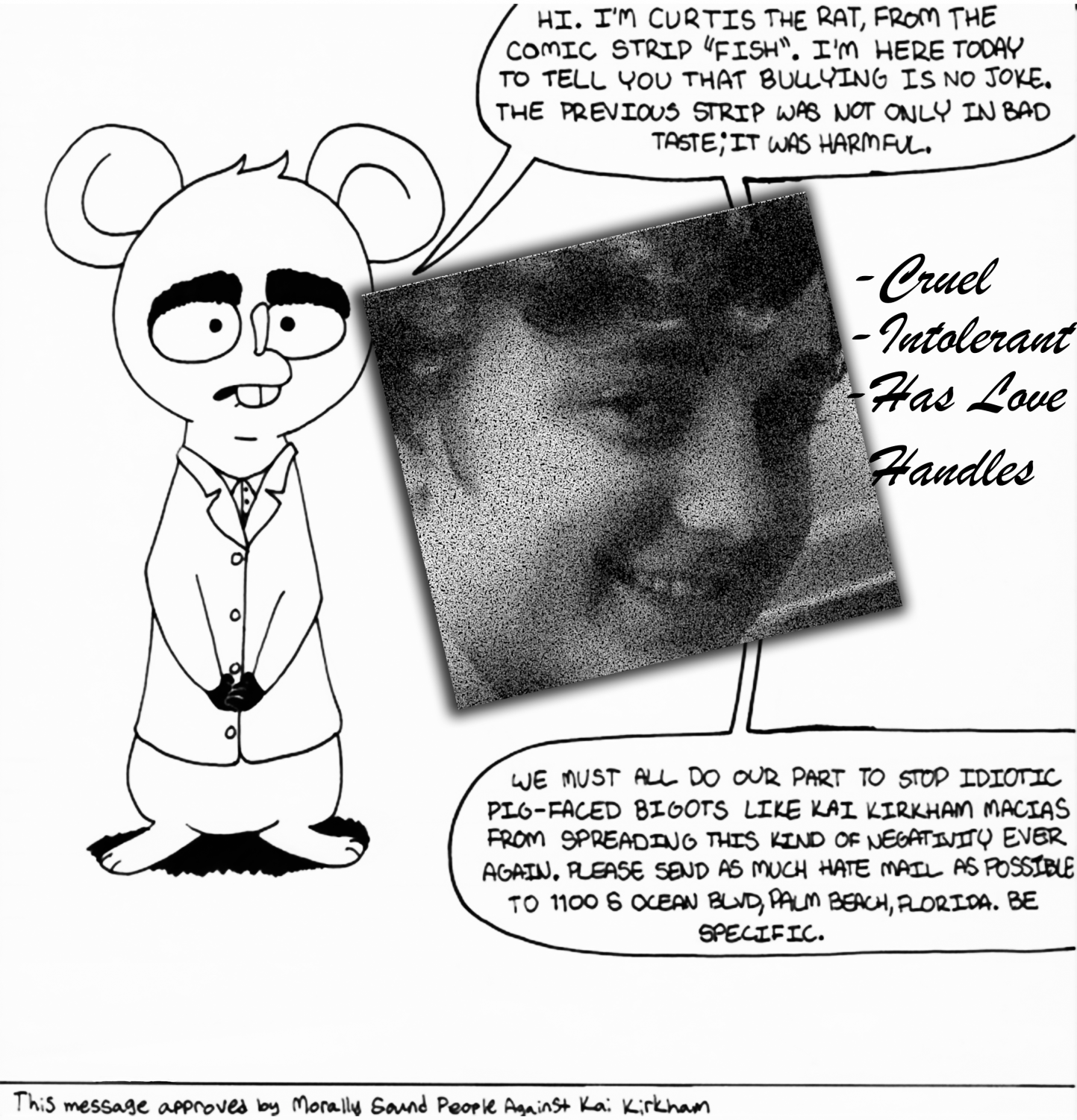 Leave a Comment