School calendar changed due to bad weather days
February 11, 2014
Filed under News
Hang on for a minute...we're trying to find some more stories you might like.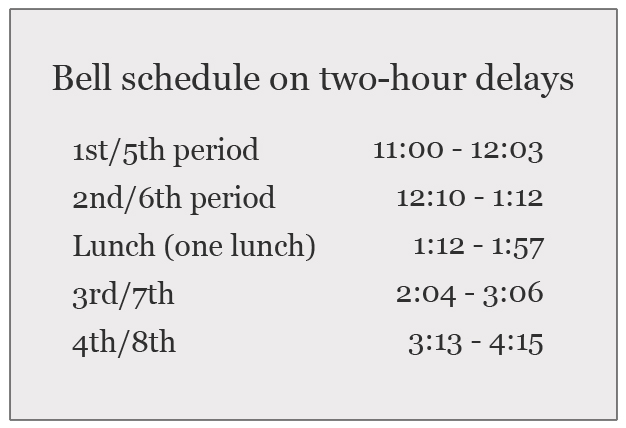 Today marks the 5th bad-weather day AISD has had this winter for ice and frozen temperatures. There have been three cancellations and two delays in the past month.
Today, Feb. 11, classes will operate on two-hour delay (see schedule at left).
Bad-weather makeup days are scheduled for Monday, Feb. 17 and Friday, June 6.  Feb. 17 was originally scheduled as a "C" day, but will now run on a "B" day schedule, periods 5-8, to get back on the original A/B schedule.
In addition, this Thursday, Feb. 13 will be a late start.