Renaissance woman Russo captures 11 ILPC individual achievement awards
Photographer, cartoonist, reporter and designer accounts for 17 percent of MacJournalism award tally
For this week's #TuesdayTop10, we'd like to take a moment to celebrate the achievement of one of our own, first-year staffer Bella Russo. We have previously reported that MacJournalism  earned 63 individual achievement awards at the annual Interscholastic League Press Conference spring journalism convention on May 4-5. Russo earned (or was on a team that earned) 11 of those 63 awards. That's 17 percent of our total earned by one very versatile staff member.
Russo was able to achieve such individual distinction by having a significant role in everything we do here at The Shield. We knew from her performance as a photojournalism rock star as a freshman that she could take great photographs, but she has done than and more. She has written well. She has designed well. She has illustrated well.
She earned ILPC awards in all of these areas. We thought she deserved a shout-out for being awesome at everything so here it is: a #Tuesday Top 10 (OK #TuesdayTop11 but who's counting?) featuring the ILPC-award winning stories, designs, cartoons and photos of the one-and-only Bella Russo. We are very lucky that she is on our team.
First place, 5A Print Feature Photo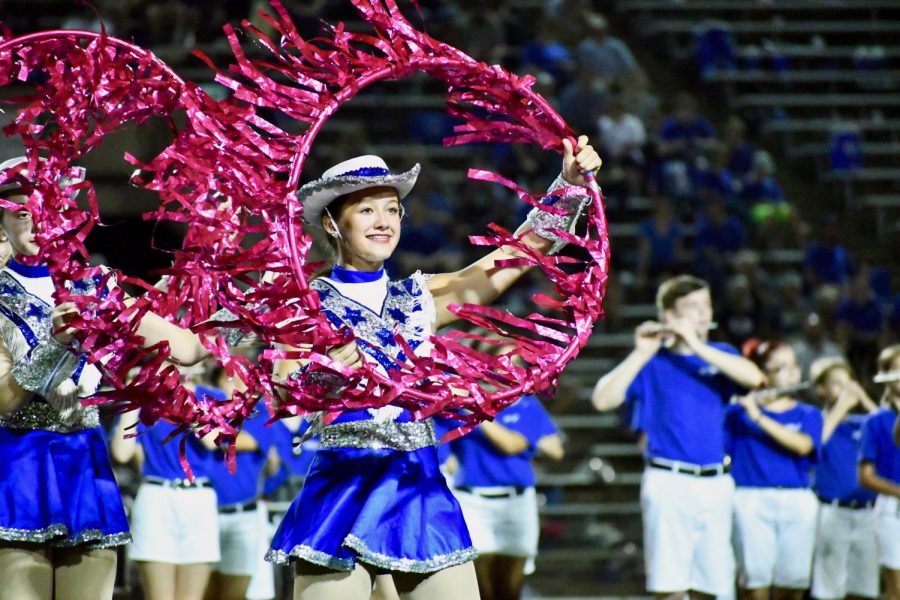 First place, 5A Print Cartoon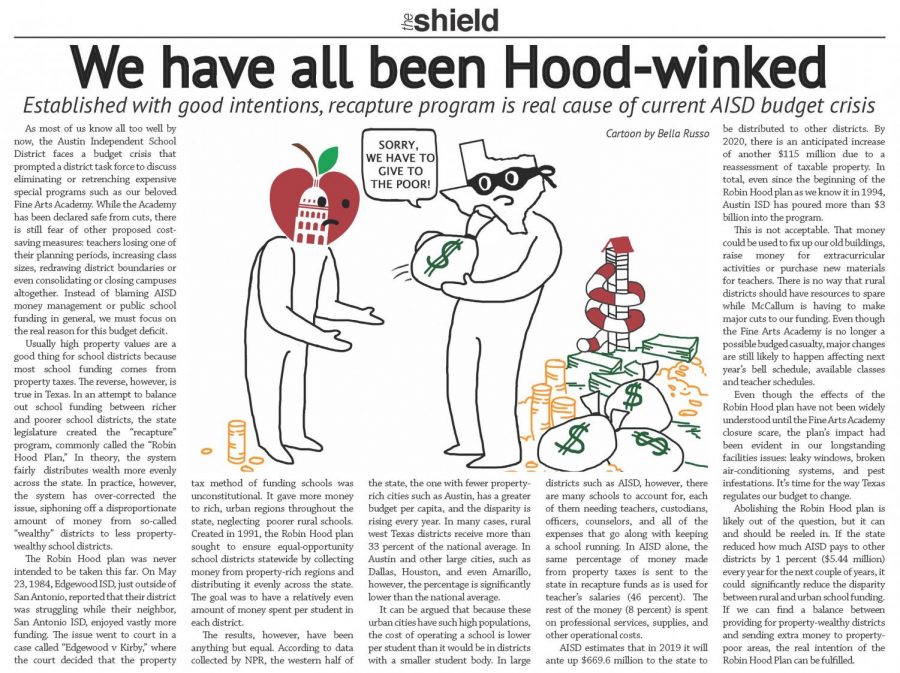 Second place, 5A Print Photo Portfolio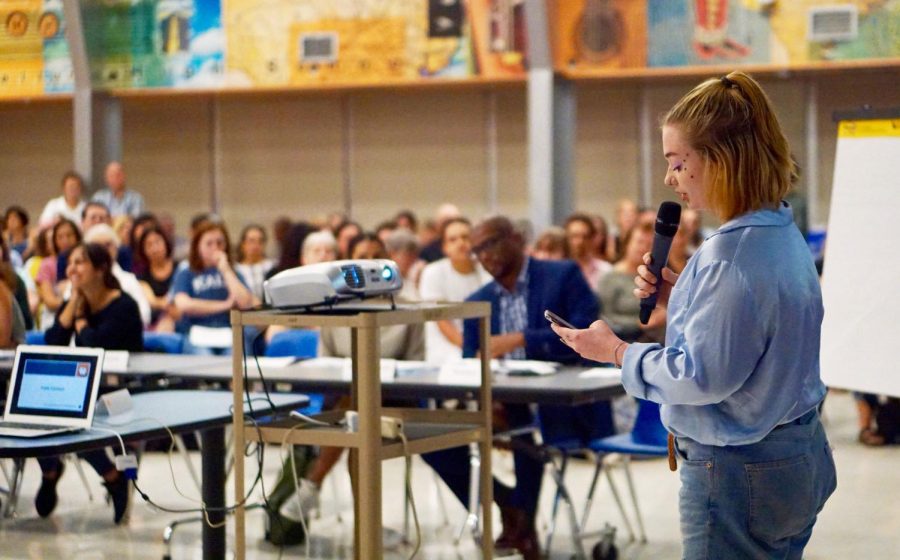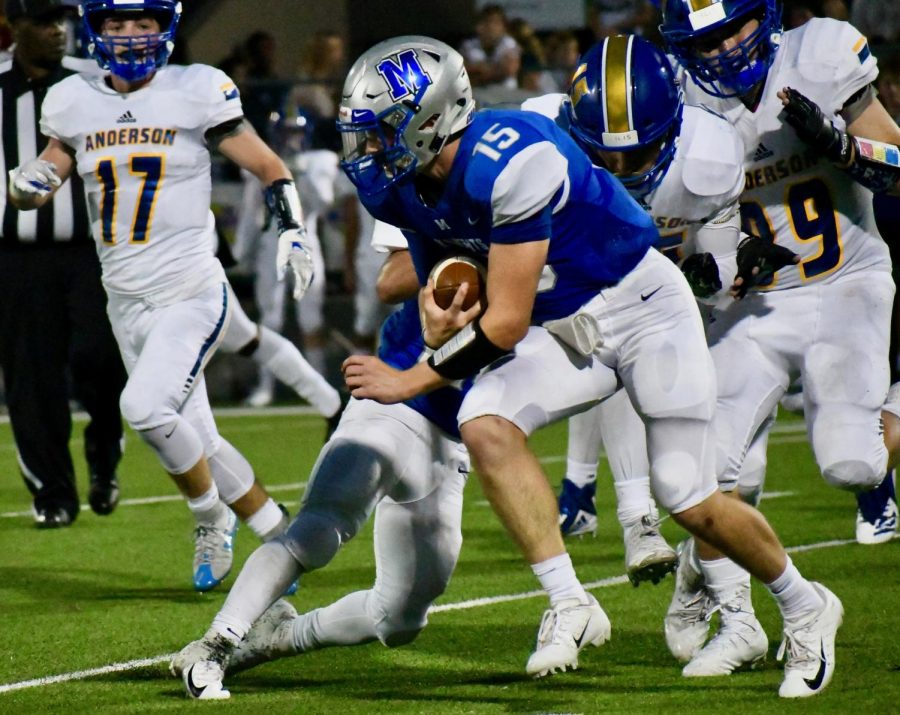 Third place, 5A print headlines (with Jazzabelle Davishines and Kristen Tibbetts)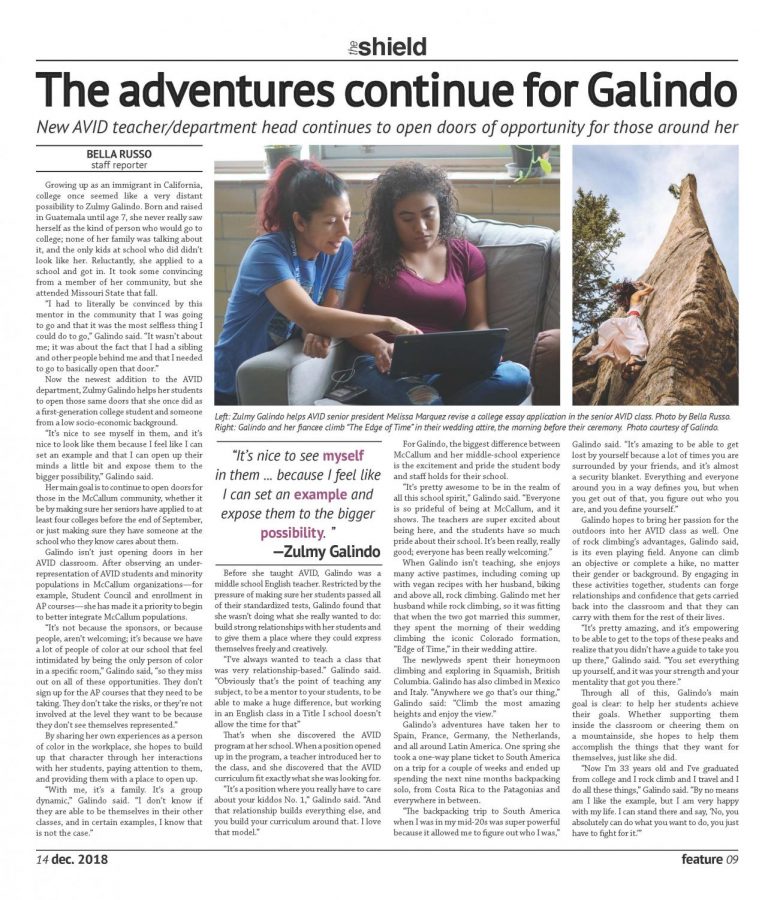 Third place, 5A online student cartoon (we aren't sure which one of these won)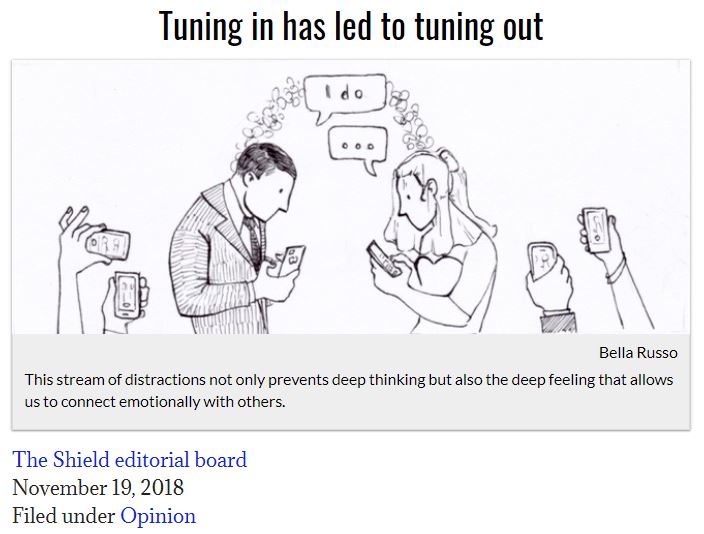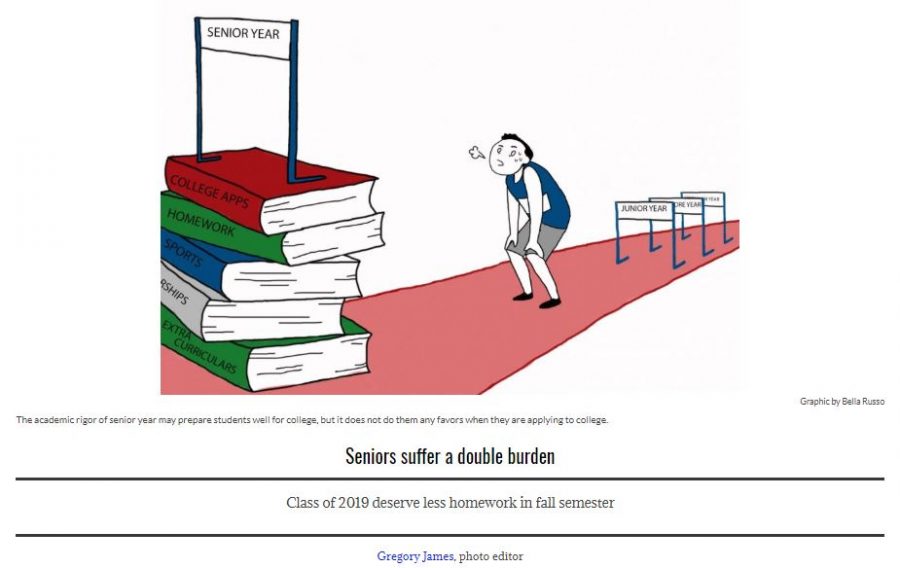 Third place, 5A online entertainment photo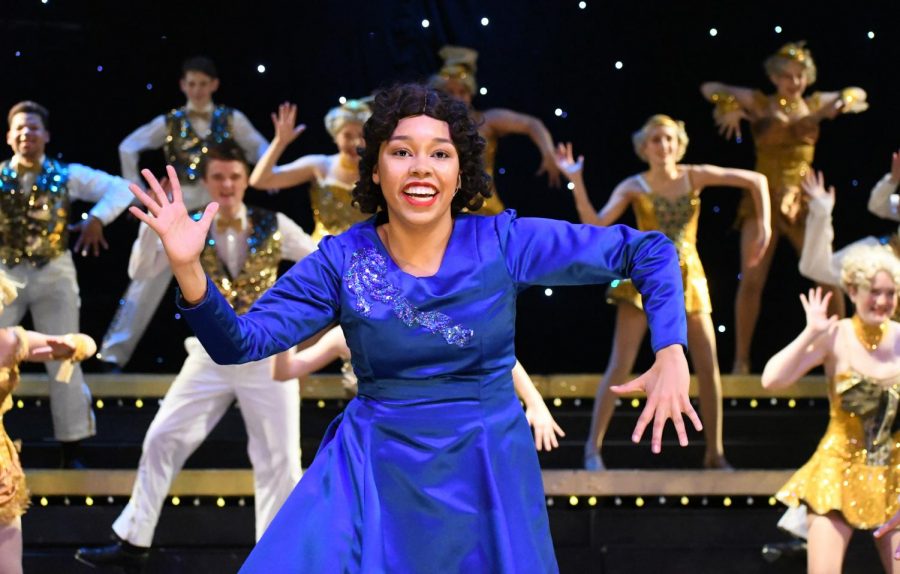 Third place, 5A print entertainment photo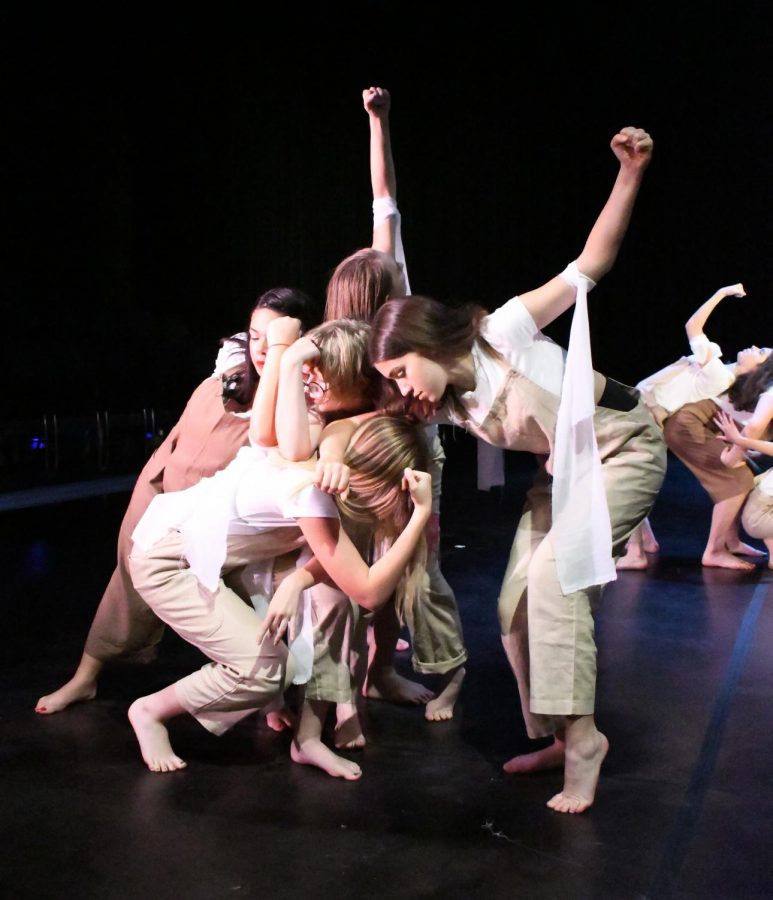 Third place, 5A sport page design AND honorable mention 5A sports feature story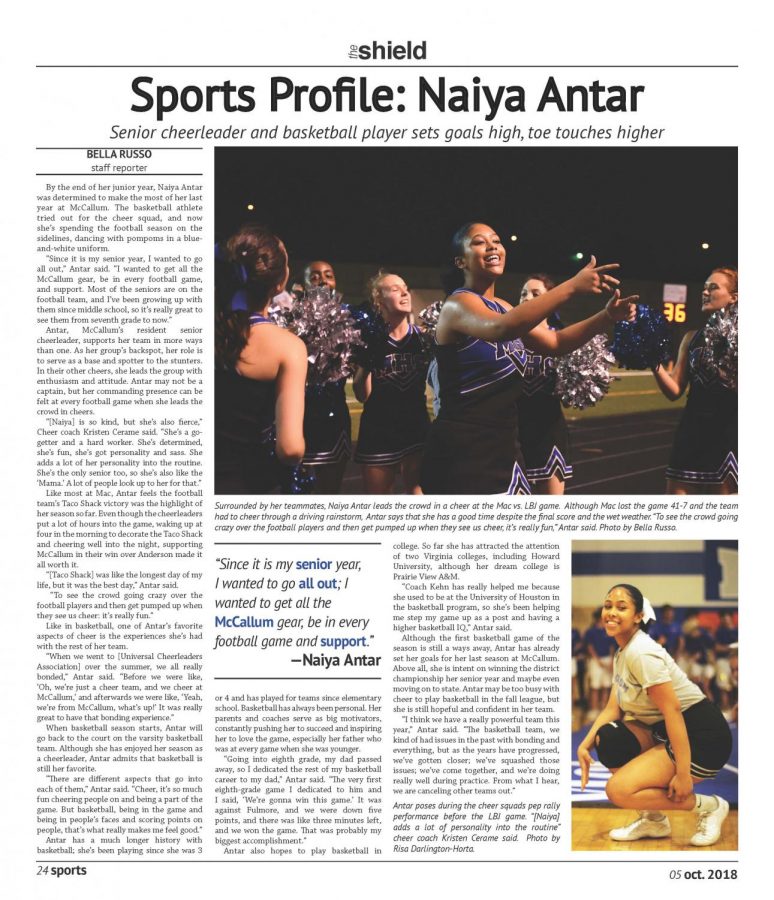 Honorable mention, 5A print in-depth feature package (with Jazzabelle Davishines and Diamante Diaz)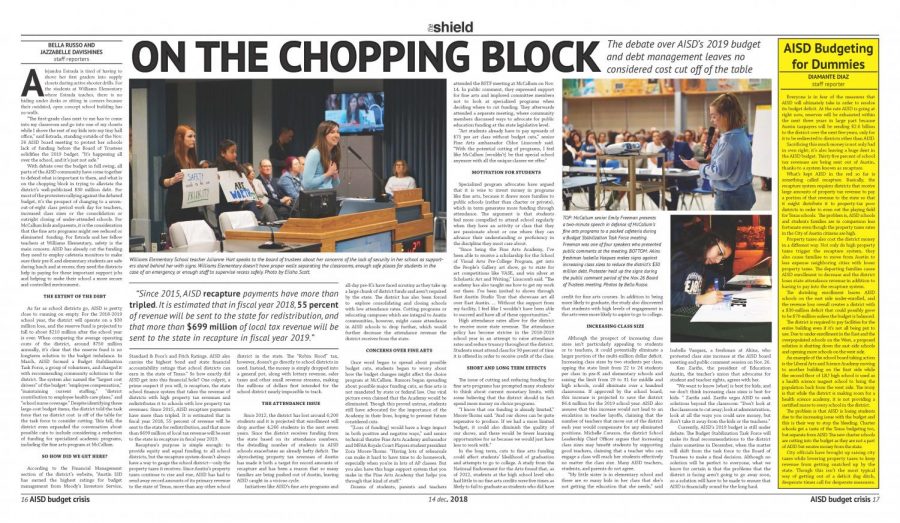 Honorable mention, 5A print sports feature photo