Sports profile: Sam Buford
He's may be a classical guitarist and a choral singer, but he's also the boys wrestling team captain
TS: What made you decide to join wrestling?
SB: I joined wrestling because Coach Amaro was asking literally everyone in the school to join the wrestling and also I wanted to explore because I've done baseball for the past two years, and I was like, "Why not? Try it."
TS: Have you made any personal accomplishments this season?
SB: Just winning by Mercy rule, that was really nice for me. It was also against my friend so that was a personal win thing. Also becoming captain was really nice for me because it's a really nice leadership position that I like to have and teach others how to wrestle.
TS: What's one of your favorite moves?
SB: I like the low signal. It's a move where you shoot down and you put your head/shoulder in their knee and you drive forward and it buckles their legs.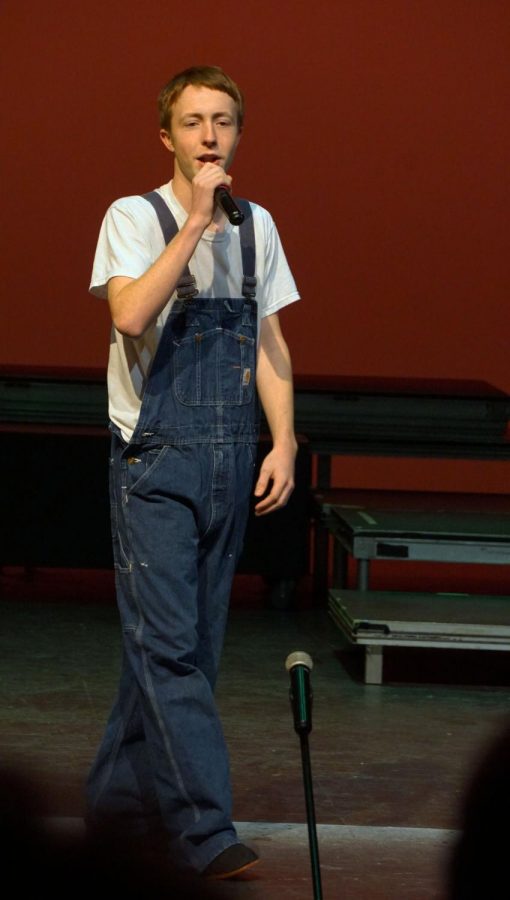 TS: What's one move that your good at?
SB: Scrambling because I like to go after the dude, but if it's obvious where this guy is coming from and I know what he's going to do the thing all I can do is react and scramble. Scrambling is where you're down on the floor with the dude and being in a position that I don't want to be in, then completely flipping it over and getting a reverse and flipping him on his back and I just smile up at the ref knowing I got the win on the guy.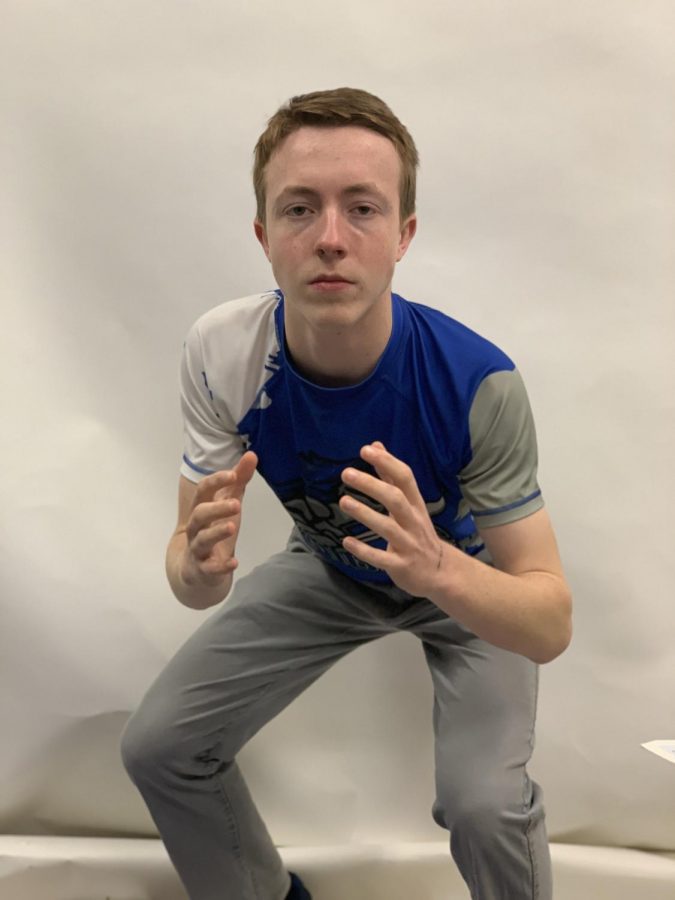 TS: How do you prepare the night before a big match?
SB: I just kinda lessen my fluid intake the week of a competition and then the day of I drink some water in the morning in the evening and a little bit throughout the day. For my food, I keep it to a minimum, like just protein based stuff, sometimes liquid diet because that's very useful because you have to watch your weight. To prepare mentally I kinda just listen to a lot of Chief Keef because he just makes me want to go out there and destroy some people.
TS: How do you unwind after a big match?
SB: I either listen to Chief Keef or classical music, which is on the opposite ends of the spectrum, but I usually listen to peaceful classical music unless I'm feeling really good and want to turn up then I'll listen to Chief Keef or Young Thug. I also eat a lot because I might have been fasting before the match and right after the match we get to eat whatever we want and we usually go to Whataburger. It's kinda funny because I like anything that is bad for you.