No Place for Hate advances tolerance
Hang on for a minute...we're trying to find some more stories you might like.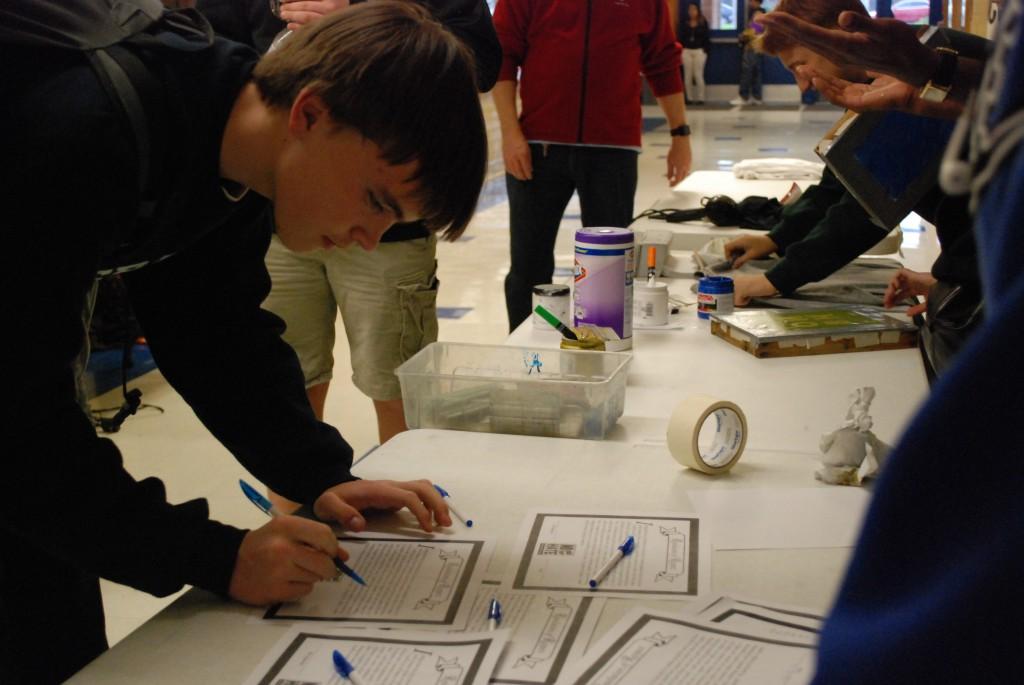 Grow beyond
No Place for Hate has been going on for 10 years in Austin, but it's only been at McCallum for two years.
"The goal is to show people that their differences don't make them different from other people in a bad way," club sponsor Timothy Bjerke said. "They're more alike than different, and if you learn about other people, you're less likely to stereotype them, discriminate against them and bully them."
While a lot of the focus is around bullying, that's not the main focus. No Place for Hate exposes people to new ideas and makes them think about being in other people's shoes.
"We have events throughout the year to try and get people to be more respectful," Bjerke said. "We're doing a signing of the resolution of respect in a few weeks. Later this year we're having speed-friending where we try to get people to meet new people,"
Last week, in addition to having people sign resolutions of respect, No Place for Hate printing t-shirts in the main hallway with the logo "No H8." Group members also put up a long green poster along the hallway, asking students to "Grow Beyond" hateful words by writing something that had hurt their feelings, scratching it out and drawing a flower growing up from it.
Bjerke said McCallum is much different from other schools in terms of bullying.
"We have really great diversity," Bjerek said, "so other people are already open in their minds and get along really well with other people."
Photos by Seren Villwock.