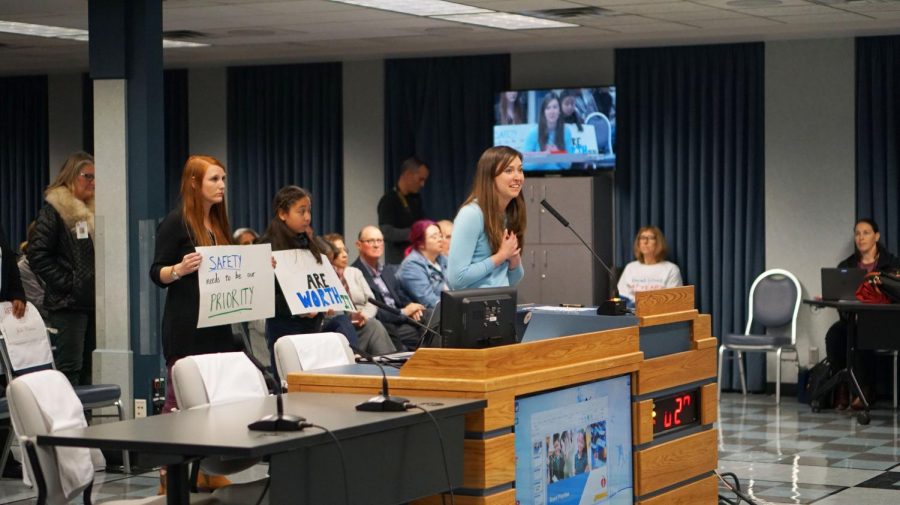 Elisha Scott
Alejandra Estrada is tired of having to shove her first graders into supply closets during active shooter drills. For the students at Williams Elementary where Estrada teaches, there is no hiding under desks or sitting in corners because their outdated, open concept school building has no walls.
"The first-grade class next to me has to come into my classroom and go into one of my closets while I shove the rest of my kids into my tiny hall office," said Estrada, standing outside of the Nov. 26 AISD board meeting to protest her schools lack of funding before the Board of Trustees solidifies the 2019 budget. "It's happening all over the school, and it's just not safe."
With debate over the budget in full swing, all parts of the AISD community have come together to defend what is important to them, and what is on the chopping block in trying to alleviate the district's well-publicized $30 million debt.
For most of the protesters rallying against the debated budget, it's the prospect of changing to a seven-out-of-eight class period work day for teachers, increased class sizes or the consolidation or outright closing of under-attended schools.
For McCallum kids and parents, it is the consideration that the fine arts programs might see reduced or eliminated funding.
For Estrada and her fellow teachers at Williams Elementary, safety is the main concern.
AISD has already cut the funding they need to employ cafeteria monitors to make sure their pre-K and elementary students are safe during lunch and at recess; they need the district's help in paying for these important support jobs and helping to make their school a more secure and controlled environment.