Knights shine at SXSW
Zamarron, Butler present at festival
Hang on for a minute...we're trying to find some more stories you might like.
Two students had the chance to present their passions during the annual South by Southwest festival across Austin earlier this month. Junior Xavier Zamarron presented at a panel during the festival's education section, or SXSWedu, and sophomore Weatherly Giblin had her short film shown at Texas High School Shorts program. Zamarron presented in a mindfulness panel at SXSWedu alongside two other students— first grader Teo Cardenas and fifth grader Addison Green— and his former kindergarten teacher, James Butler. Butler now works as a member of the Austin Independent School District's social emotional learning, or SEL program, and specializes in mindfulness. As a mindfulness specialist, Butler encourages students and teachers to incorporate the meditative techniques of mindfulness in the classrooms and in their lives outside of school.
"Mindfulness is something that I'm very passionate about because it helped me through a difficult stretch in my personal life," Butler said. "I realized how helpful [mindfulness] was for me and started using it with my students about eight years ago. It completely transformed my class atmosphere, so I kept going and haven't stopped."
Zamarron and Butler were able to reconnect because of Zamarron's involvement in the PALS, or Peer Assisted Leadership and Service, program at McCallum. Shortly afterwards, Butler asked Zamarron to be a part of his mindfulness program, and the rest is history. Zamarron wasn't the only PAL represented at the panel, however. Other PALS shared their opinions and experiences about mindfulness on video, which was shown at the SXSWedu panel on March 12.
"I have been to so many conferences and very rarely hear from kids in the presentations [or] panels even though we're always talking about kids," Butler said. "I believe in the power of the youth so I wanted to provide a platform for them to share their voice."
Zamarron believes presenting at SXSWedu was a great opportunity to practice public speaking, and he hopes to continue practicing with the Social and Emotional Learning Program in the future.
"To prepare for the panel I'm just doing a lot of mindfulness," Zamarron said. "But also we have a bunch of practice sessions where we invite family members and stuff like that to practice for fun on people."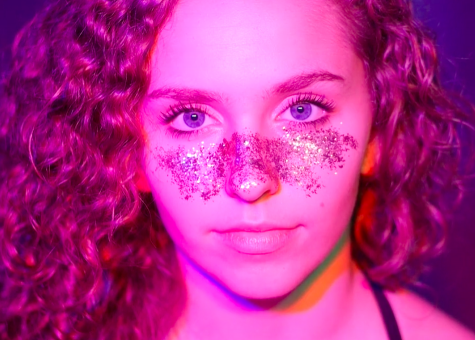 Similarly, junior Weatherly Giblin prepared for the showing of her film as part of the Texas High School Shorts Program. After making her film for her dance show, McCallum's film teacher, Ken
Rogers, suggested she submit it to SXSW.
"My film is more experimental than a story," Giblin said. "It's a lot of glitter and lights and dancing, and it's just more pleasing to the eye… it's supposed to evoke an emotion."
Giblin has never attended SXSW as an audience member, but is excited to see all the different films and meeting new people who share similar interests.
"I think I'll probably get a different perspective," Giblin said. "And I'll definitely get to see a lot more films [this year], so that's exciting."