Knights look to better record tonight against Lanier following Crockett victory
Nick Robertson
January 16, 2015
Filed under Sports
Hang on for a minute...we're trying to find some more stories you might like.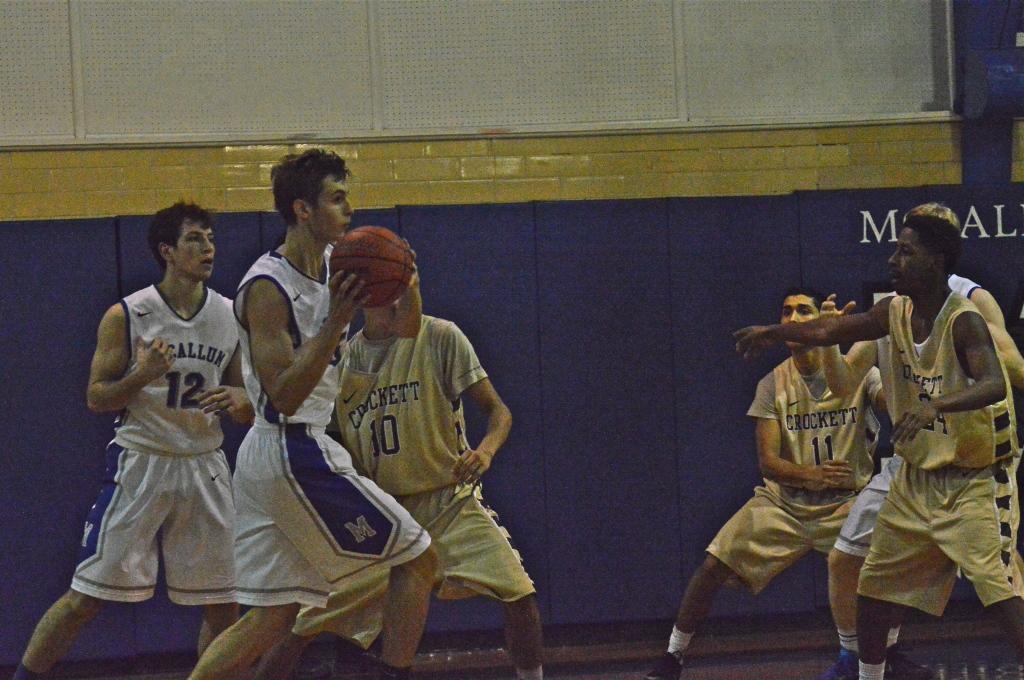 The boys varsity basketball team defeated Crockett 51-42 Tuesday night. With this victory, the team moved to a 5-2 record in district play. Senior Harrison Brown, who scored 17 points, led the Knights.
"We played really poorly," senior Jake Holmes said. "We just didn't make good decisions. We turned over the ball, and we didn't play our game. We played down to their level. The thing that saved us really was the fact that we made our free throws throughout the game."
The Knights were trailing after the first quarter 12-9 but held Crockett to one point in the second quarter.
"Coach was telling us to slow down throughout the game," Holmes said. "He just kept on telling us to focus and run the offense. He also switched up the defense from a man defense to tandem defense that forced their players to take shots that they were not comfortable taking."
The team ended up pulling ahead in the fourth quarter with suffocating defense and better execution on offense, according to Holmes.
"In future games we need to make sure that we do not play down to our competition," Holmes said. "We need to come out with a lot more intensity. We can't just expect a victory coming in."
The team's next game is tonight at Lanier.