Why I hope not to see any reindeer this Christmas
Ronald Dotson
December 21, 2014
Filed under Opinion
Hang on for a minute...we're trying to find some more stories you might like.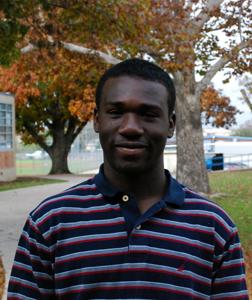 When I was 8 years old, I asked my parents for a reindeer. Not a bike or a game, but a real live reindeer.
One day I walked up to my parents and said I wanted a reindeer. I saw them on TV and said I would be the only kid in the world with one, so I put reindeer on my Christmas list for my parents to give to Santa.
That is all I dreamed about. I thought reindeer were the coolest things in the world. I really wanted one because I thought they could fly, and I wanted to fly. On Christmas morning, my parents took me somewhere. I didn't know where we were going, so I asked, and they said to see a reindeer. I got so happy and started asking, "Are we there yet?" the whole time we were driving. Finally, we got there. Then I saw the reindeer. It was like the best moment ever. I started to dance and be happy, when out of nowhere, the reindeer snapped.
I got scared and ran right into the car door to try to get in the car. My parents opened the door and let me in. They asked what happen. I told them. My uncle came to the house later that day and said, "Man, I just got beat up by a reindeer." I said, "Who made reindeer?" Then he said, "Calm down. I was just playing." That is what made me dislike reindeer.
I feel like the reindeer attacked me. It was a very scary moment. I learned things you think are cool are not to be messed with. And you should be very careful of animals. You never know what can happen. You should take care so you don't do what I did.
Now, I really dislike reindeer and never want see them again in my life.