Rosemary in memory
Natalie Murphy
November 13, 2014
Filed under News
Hang on for a minute...we're trying to find some more stories you might like.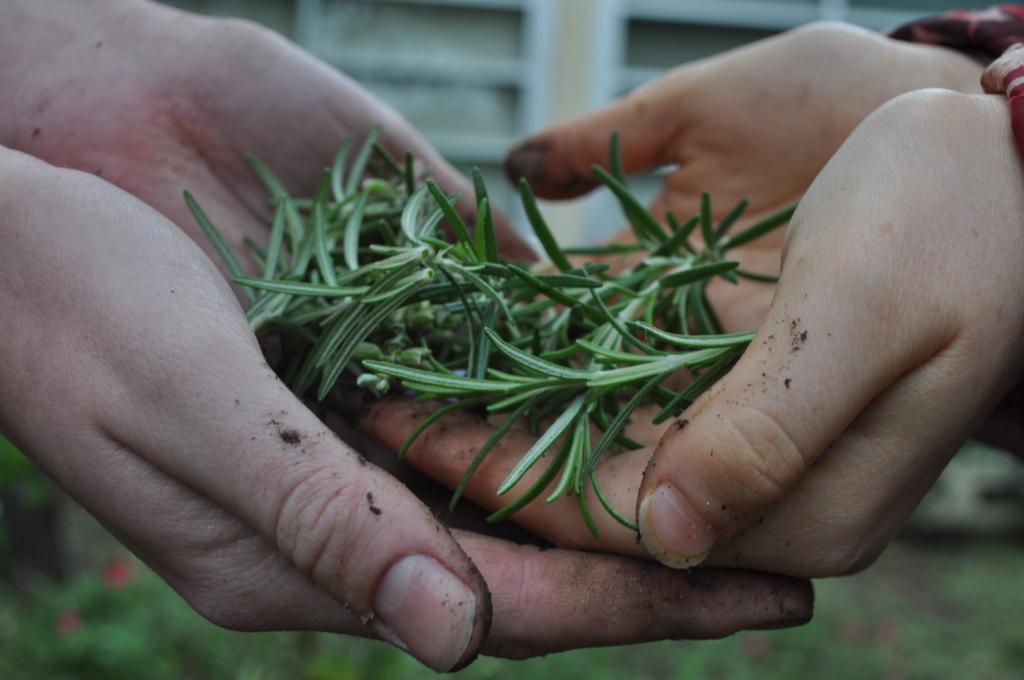 Garden Club honors passing of former teacher
When the Garden Club filled the empty space in its flower bed with rosemary, students were thinking of more than a good recipe. The rosemary was donated to the school garden by math teacher Richard Cowles after he attended the memorial service of former English teacher Rosemary Nauert.
"It was sweet," senior Meredith Gates said. "We dug holes in the four corners of a little bed that we planted flowers in last year. This year it's half rosemary."
The rosemary plants came from Nauert's garden and were used as decoration at her memorial service, said English teacher Flor Mota. Nauert was a 1957 McCallum graduate and later a varsity volleyball coach. She retired in 2008 after 33 years of teaching.
Cowles said Nauert left a long-lasting impact on the faculty and alumni.
"Rosemary was one of those gifted educators who was willing to work with whoever walked in her door," Cowles said, "whether it was students from the volleyball team or seniors that were in danger of [not] graduating. Her ability to show tough love and endless support allowed some students to thrive where other teachers weren't able to make that happen. She was here for so long, and she was one of the pillars of the English Department."
Cowles said Nauert's deathwas particularly hard because the Alzheimer's took her so quickly.
"As someone who was so vibrant and engaged, to lose that edge was hard," Cowles said. "It's a major loss for those of us that knew her and all the students whose lives she touched."