Making the connection
Hang on for a minute...we're trying to find some more stories you might like.
Junior designs final circuits project for pre-AP physics classes
In the final two weeks of the year, pre-AP physics teacher Cristal Lindell gave junior Colin Youngblood a challenge he couldn't refuse.
"Ms. Lindell was saying that we had two weeks at the end we could learn something new," Youngblood said. "We had to find the last unit, so she was suggesting electromagnetism, waves or optics. I was really getting into the whole circuitry thing, and I had been wanting to do more hands-on things, so I was like 'Ms. Lindell, what if we did some kind of applied circuits and we just kept going with that?' She said, 'I mean, if you want to make a curriculum for that, go for it. Bring it by Monday.'"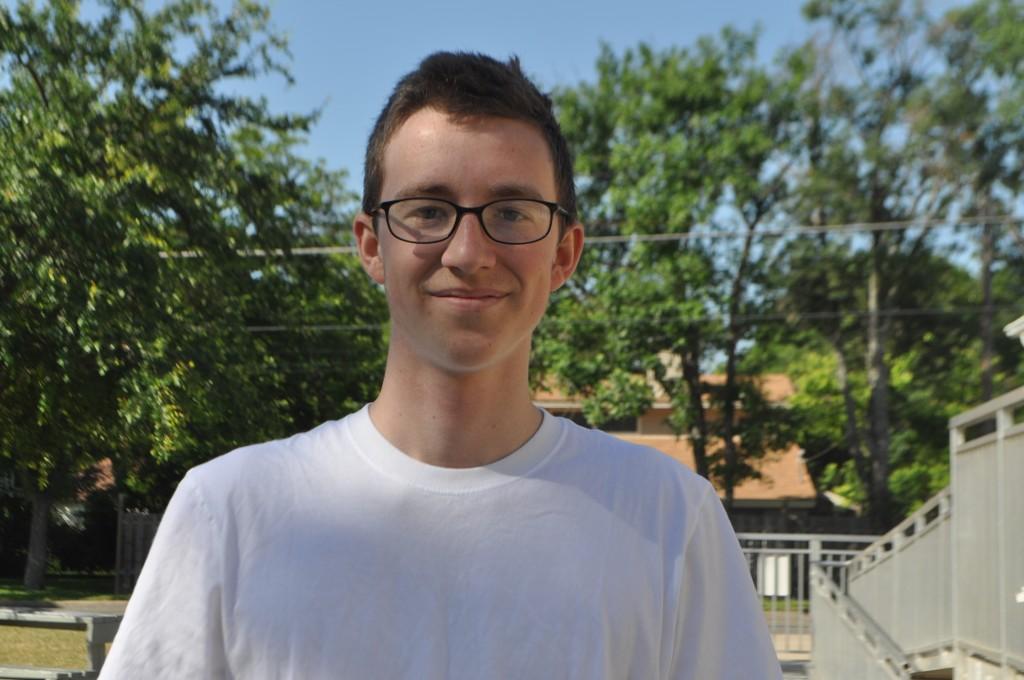 Youngblood said he wasn't sure if she was joking, but he took the challenge seriously.
"I couldn't really tell, but I did it," Youngblood said. "I brought her the curriculum on Monday, and she read over it and thought that it was actually pretty good."
The curriculum features a circuits design project that will take the rest of the year for the pre-AP physics classes.
"I planned some activities with warm-ups, plans for this big project and ideas," Youngblood said. "I think she talked to Ms. [Kendra] Flenniken about it, and then she asked me to help her make these rubrics. Then the next time I came to class, we had started it. It was really crazy."
Though the curriculum built on what the students had been studying during the last unit, the material brings a new spin on what the students have already learned by asking them to be creative.
"All the other stuff we've done in physics so far has just been equations," Youngblood said. "When we have been doing something with it, like a lab, you're just kind of measuring things, and I liked the circuits stuff because you're actually making something. I thought that was really exciting."
Youngblood and his group is designing and making a circuit that dispenses cat food when it senses motion. He said he put a lot of effort into the creation of the curriculum and learned more than he expected in the process.
"It's hard to gauge [how long it took]," he said. "I spent a lot of time thinking about it and then definitely put in some hours writing it. I had bought a huge physics book for I think $2.99. It's bigger than the physics textbook, and it's entirely circuits. So I was reading through that a lot, and then various things on the Internet. There's this whole hobbyist scene for making circuits, and so it's all these different plans and schematics and people just talking about things."
Though the physics teachers were supportive of the curriculum, the students had mixed responses.
"Most of [my classmates] were excited because I think a lot of them liked the idea of making things," Youngblood said. "Then a good [portion] were like, 'Is this going to be hard?' or 'We have a project in every other class, Colin!' So I know if it goes badly, that's not good. We'll see."
Youngblood said he hopes the projects will be a good end of the year to a difficult class.
"Everyone's making a different thing for different purposes," he said. "I like having all these different ideas. It really is something that you can show. There's a lot of people who are dissatisfied with physics, but then you have something like, 'Check out what we made. We did it.' You have these physical manifestations."