2014 Golden Globes Recap
Hang on for a minute...we're trying to find some more stories you might like.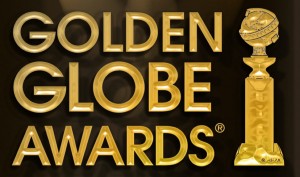 The 71st Annual Golden Globe Awards aired on NBC Sunday night. The show is known and loved by viewers for the way it mixes film and TV together, and for its exciting and sometimes hilarious surprises. Here are some highlights from this year's awards:
Tina Fey and Amy Poehler co-hosted again this year, following an extremely popular hosting job last year. Their performance certainly didn't disappoint. From digs at George Clooney's dating habits to dressing in drag, the hosts proved to be both hilarious and well-received for the second year in a row.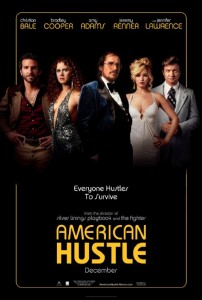 American Hustle was awarded Best Motion Picture, Comedy, or Musical, winning over nominees "Her," "Inside Llewyn Davis," "Nebraska" and "The Wolf of Wall Street." The film also took two other major awards: Amy Adams for Best Actress in a Comedy, and Jennifer Lawrence for Best Supporting Actress in a Comedy.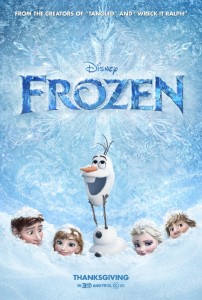 Frozen won for best animated film. This is not much of a surprise to me, as the film's popularity spread far and wide very quickly. I thought the song "Let It Go" from the film would win best original song, based on its popularity. However, U2 grabbed the award instead for its song "Ordinary Love," which was featured in "Mandela: Long Walk to Freedom."
"Breaking Bad" won two awards, one for best TV drama, and one for best actor in a TV drama (Bryan Cranston). The show recently finished its last season, which means this was its last opportunity to win a Globe. It is also well-loved by almost everyone I know. It beat two other well-respected series, "House of Cards" (Netflix) and "Masters of Sex" (Showtime), which is a testament to the popularity and critical acclaim of the show.
Andy Samberg beat nominees Jim Parsons, Jason Bateman, Don Cheadle and Michael J. Fox for best actor in a TV comedy. This seemed to me like a surprise, since both Cheadle and Fox have been popular for longer. Samberg's show "Brooklyn Nine-Nine" also won best TV comedy after just one season. Both awards were unexpected, and this seems to me like the underdog winning, which is another example of the surprises the Golden Globes bring to viewers.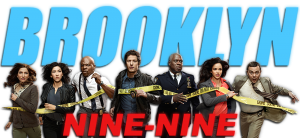 Memorable Moments:
Jonah Hill and Margot Robbie presented their movie, "The Wolf of Wall Street" to the audience, but realized that the teleprompter they were supposed to read from had the wrong lines written on it. "I'm not gonna lie," Hill said to the audience. "They put the wrong thing on the prompter." Fortunately, the pair did not need to improvise. They were saved by a stagehand who gave them their lines written on paper.
As Kyra Sedgewick and Kevin Bacon announced Miss Golden Globe, their daughter Sosie Bacon, Tina Fey interrupted them to announce "Mr. Golden Globe," her son Randy (played by Amy Poehler). Randy then walked off the stage and pointed out different audience members to Fey, asking her if they were his "real father."
As Jimmy Fallon and Melissa McCarthy announced nominees for actor in a miniseries, Fallon told the audience that McCarthy was hit on the head right before they went to present, and "thinks she's Matt Damon." McCarthy then made the audience laugh with a spot-on impression of Damon as she announced nominees.
Seth Meyers got to present his former SNL co-star, Andy Samberg, with his first Golden Globe award for best actor in a TV comedy.
When Amy Poehler was announced as a nominee for best actress in a TV comedy, the camera cut to a shot of her receiving a preparatory shoulder massage from Bono. After Poehler was announced the winner, she celebrated by kissing Bono right on the mouth.
As this year's Golden Globe Awards came to a close, viewers were left with one last surprise: the show, which is known for lasting half-an-hour longer than its allotted time slot, finished with two minutes to spare. It was just another example of the surprises the show throws at us every year.