PALs promote Pink Week
Claire Sanford
October 25, 2013
Filed under News
Hang on for a minute...we're trying to find some more stories you might like.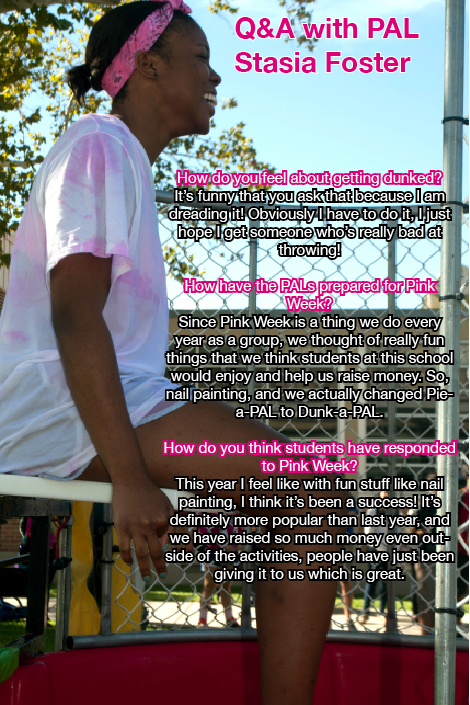 This is Richard Cowles' third year as PALs sponsor, and the group has made Pink Week for breast cancer awareness month bigger and bigger each year.
"My first year, we discussed what we wanted to do, and the students wanted to make this our big fall focus," Cowles said.
The goal was to raise awareness of breast cancer and support research by fundraising through various activities throughout the week, like nail painting and tie-dying.
"[The goal is to] have people aware of the struggles of the people who fight breast cancer and how common of a disease it is," Cowles said.
The Susan G. Komen foundation, a non-profit organization based in Dallas, was the beneficiary of the fundraising.
"Our goal is to raise at least $500 for the Susan Komen foundation," Cowles said.
Senior Stasia Foster said she enjoys everything about Pink Week.
"I like being able to dress up in pink every day and set up for it and kind of just spread the word," Foster said.
Cowles said he enjoys seeing how excited the PALs get about getting to raise money and getting involved in the community.
"[It's] creating awareness [in] the community," Cowles said. "We get together and tie-dye shirts together and that's fun, so it's just a way to enjoy time together and then getting excited for doing something that's helpful for the community at large. Any money we can raise helps the foundation which then helps the greater community. That's really the focus of PALs, to try to be as helpful to the community as we can."
Photo gallery by Claire Sanford and Emily Goulet.