Songwriting class prepares for year-end concert
May 3, 2013
Filed under News
Hang on for a minute...we're trying to find some more stories you might like.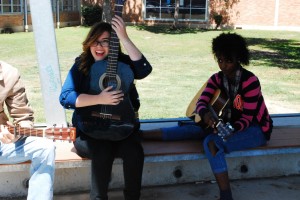 In preparation for the end of the year concert, the hallway today was filled with the sound of songwriting students practicing for the songwriting concert tonight at 6 p.m.
"I'm really looking forward to it," songwriting teacher Thomas Watterson said. "It's going to be a great concert. The setting is so cool; it's going to be happening as the sun sets. We have a very strong group this year."
Two of the students preparing today were sophomore Lili Hickman and junior Josh Hagler, who will sing a duet called "It's Been Awhile."
"It's a song we re-worked together," Hickman said. "It's been a little bit stressful putting it all together at the last minute, but it's all going to come together. Hopefully it will work out very well."
The concert will be in the outdoor courtyard and will be free.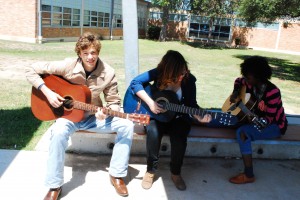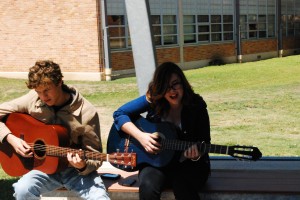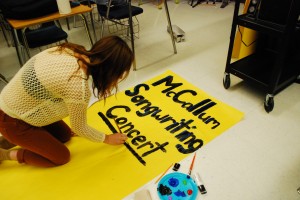 Photos by Caitlin Henson.